A Q&A with the community manager for @MorningBrew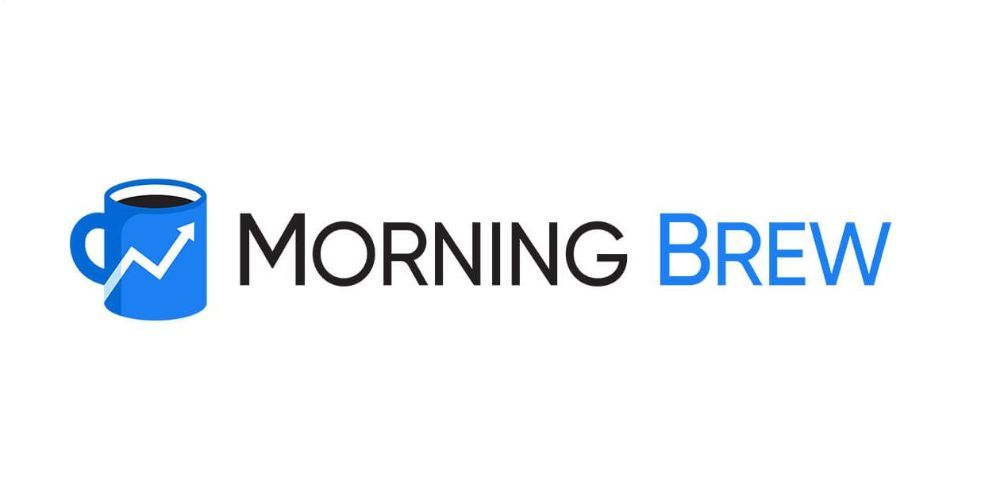 When we came across Toby Howell's thread on the lessons he's learned managing the Twitter for emerging newsletter darling, @MorningBrew, we knew we had to reach out for an interview.
If you haven't read the thread, we highly recommend it as your next read. But for now, enjoy our interview with Toby about all-things Twitter, Morning Brew, and copy that resonates.
(Spoiler: his opinion on emojis is controversial.)
Hi Toby! Tell us a bit about yourself.
My name is Toby Howell and I work as a daily writer at the Morning Brew. I grew up obsessed with soccer and played for two years at Marquette University before transferring to play at Brown University. 
I'm also a huge Twitter dweeb (as you can tell from this thread) so this is surreal to be writing a blog for you. I got my job at Morning Brew in part because of a Twitter Direct Message so please pass my "thank you"'s onto Jack when you get a chance. 
Tell us about Morning Brew.
Morning Brew is a media company built on the back of an email newsletter that goes out to 2.2 million+ people every morning. 
We also have this very passionate community. Email newsletters create a 1-on-1 relationship with readers, and once you invite us into your inbox, we take that relationship very seriously. We are a media outlet that people trust and that is incredibly meaningful, especially in the current climate. 
What does a "typical" day look like to you?
My week is broken up into writing and non-writing days. On Mondays, Wednesdays, and Fridays, my main responsibility is the writing and editing of the daily newsletter. On those days, I attend to social media on a very ad hoc basis. But since I'm always plugged into the news cycle, I'm on Twitter all the time. I'll Tweet from our main account whenever I come across something interesting so the two roles mesh quite nicely with each other. 
On Tuesdays and Thursdays, I have a lot more time to focus on social and that's when I'll put out more design-intensive content, like a video meme or something that requires some heavy Photoshop. The brainstorming process for social comes from all parts of the company though and our #socialmedia Slack channel is a resource I often tap into for inspiration.  
How does Twitter fit into your marketing mix?
We use it to refine our voice, interact with our community, and be a space for people to have fun. Twitter is unbelievably effective in conveying voice, so I focus on that more than anything else. 
Describe Morning Brew in three words.
Best. Newsletter. Ever.
What resonates with your audience?
I've found that the content that resonates on social is not the same content that resonates with our newsletter audience. And that's understandable — different mediums, different messages. For instance, we have a "small markets" section in our newsletter where we'll highlight one or two things going on with the major indexes, but on social, I put out a ton more market-related content since it's easy to meme. 
Our audience appreciates when we go a step further. When we write headlines in the newsletter, our managing editor encourages us to find that "third-thought" that comes after your first two ideas. Most people stop at their first thought, but that extra time we spend to brainstorm really elevates our content. The same idea applies to Twitter. 
What are some of your favorite @MorningBrew Tweets?
This is one of my favorite Tweets ever. It's just the most addicting video I've ever seen, plus it perfectly captures the frenetic state of the Robinhood investing scene. 
Everyone loves seeing eye-popping returns.
Even though the text of this Tweet is funny, the picture makes it. It's an epic shot of an epic truck. 
This is our most viral Tweet ever. Sometimes everything just aligns and a Tweet takes on a life of its own. 
What's something you've tested on Twitter recently that you're proud of? How did you go about it and what did you learn?
I've been using a multi-day giveaway as a vehicle for building a brand identity across Twitter a la Andrew Yang during his presidential campaign. I remember seeing his little blue baseball hat emojis everywhere and wanted to try something similar with Morning Brew and the coffee cup emoji.
Over the course of the giveaway, I made it obvious that we were only going to pick people who had a coffee cup emoji in their Twitter display name and now I see the cup everywhere. My biggest takeaway is that giveaways can be hijacked for whatever purpose you want, not just likes and Retweets. Building a brand identity that other people buy into is hard, so it was awesome to see the idea get traction.
What is Morning Brew's most used emoji?

But I'm on record as staunchly anti-emoji. I think people use them as a crutch too often and they rarely enhance a Tweet in any meaningful way. That has ruffled a few feathers, but I'm sticking to it. 
What are other brands that you think are doing a great job on Twitter?
I think Steak-Umm (@steak_umm) is a great example of separating yourself from the crowd. Wokest frozen meat brand out there.
I also think everyone can take a cue from finance meme accounts like @RampCapitalLLC. A perfect example of building a niche audience, then consistently delivering the correct content. 
Any final tips for brands that are just starting out on Twitter?
I would remember that one of the reasons people are on Twitter is to escape. They want a break in the monotony, so strive above all else to give them that reprieve.

Want more interviews with social media managers? Hear how @TwitterBusiness's Social Media Coordinator balances being experimental and data-driven on her episode of Character Count.
Ready to advertise on Twitter?