How X has become a key customer support channel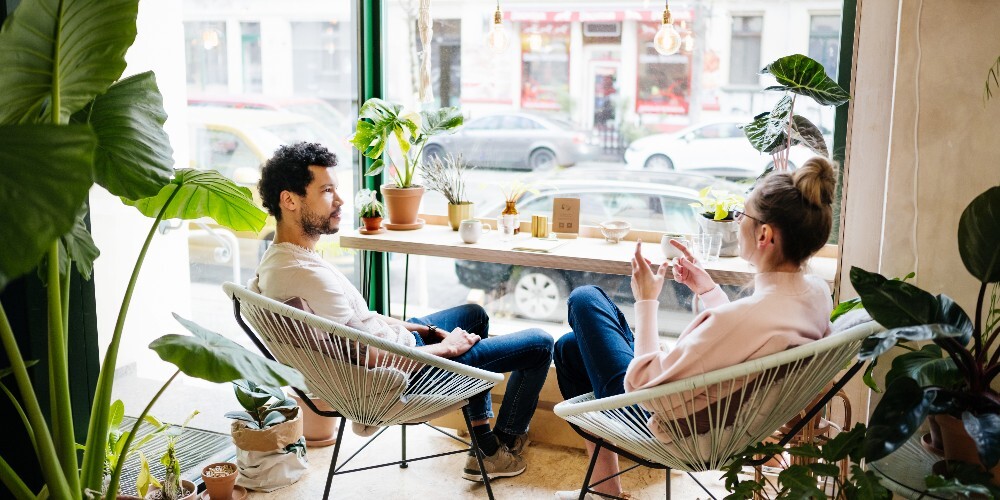 For as long as there have been customers, companies have been trying to create the best possible experience for them. This has taken a lot of different forms over the years, and technological advances have made it easier for customers to have more direct engagement with brands and vice versa.
With social media playing a vital role in modern life — and the modern economy — it's never been more important to have positive interactions with your customers across all of your channels. It can be a daunting responsibility, but when done right, you'll find that social media customer service can be a powerful contributor to a healthy business.
X customer service: The basics
It's easy and effective to offer direct, immediate support to your customers and prospects through X. This involves monitoring and responding to customer Posts and creating a great customer experience visible to others on the platform.
This marriage of customer support and X has a few advantages:
It makes both businesses and consumers more accessible
It takes place in a public environment
It's a faster way to respond
The customer experience is changing for most businesses, and this form of customer service is quickly becoming the most crucial to get right. Fortunately, 'getting it right' isn't difficult, as long as you apply a few key principles. So what does great customer service look like on X?
Go where your customers are
Most companies already have websites, chatbots, and phone support, so what's different about social media customer service? Accessibility. You want to interact with your customers where they spend most of their time and where they feel most comfortable reaching out. For most people, that means communicating with businesses on the same platforms they communicate with everyone else.
Social media customer service stats show that 64% of customers on X say they would rather message a dedicated support handle than call a business. As the internet generation grows older and becomes more active consumers, this number will only rise.
Social media is quickly becoming the most obvious place for these customers to message businesses. X generates millions of brand mentions and conversations between customers and businesses like yours. 
This is a good thing! As reported in the Harvard Business Review, customers who had a customer support interaction on X were much more likely to pay more for a company's services and much more likely to go with that company over a competitor.
You can see why it's so important to encourage and capitalize on these interactions.
Another benefit of social media customer service is that you can find people who have concerns but don't complain directly to you. Let's face it, people are much more likely to Post about a negative experience than they are to search out a business' direct support line and make a complaint. But now, their issues don't need to go unanswered.
And remember, both happy and disappointed customers might mention you in their Post, but they also might not. It's important to utilize social listening strategies (like searching your brand or product names) and monitor your brand mentions so that you can make amends when things are going poorly and promote success stories when things are going well.
Build a strong, customer-driven brand
It's important that you make it obvious to customers that you have a relatable brand and that you want them to interact with you. A lot of this is just basic social media marketing:
If you have the resources, it might also be worth creating different accounts for different aspects of your business. For example, a car dealership might want to have separate accounts for their sales department and their service department.
If volume and resources allow, consider creating a separate account for support. This might make it easier for your customers to reach the right people, but more importantly, it communicates to them that you want to be reached. 
Give this account some of its own unique branding and even strategize about its tone and voice. Even if your general brand voice is goofy and light-hearted, you definitely want to take customer issues seriously and show that in the way you respond to them. 
Respond promptly and often
One of the best ways to demonstrate care is to resolve issues as quickly and often as possible. Social media customer service is fast. 75% of customers Post expecting a quick response, ideally within 15 minutes. Make the arrangements you need within your customer service team to provide rapid outreach to customers who are reaching out on social media.

#ProTip: If your team will only be managing a support handle during specific hours or days make note of that in your bio to help set expectations with your customers.
You also want to make an effort to respond or engage with every single Post that you can. A lot of times that will be easy. It's not hard to Post "Thank you! We're glad you had a great experience with us" whenever you get a shout out. It's also a great way to increase brand visibility and interaction.
But more importantly, you need to respond to customers who had a negative experience. 
Initially, the thought of having customer support conversations in public might be intimidating. Some customers are determined to have a negative experience, regardless of your best efforts to make them happy. But even those experiences, when handled well, are a great opportunity for you to make a positive impression with other customers. For longer exchanges –– or anything requiring the exchange of personal information –– suggest moving the conversation into a Direct Message
Even people who Posted negatively say they feel more favorable about a business when they reply to their concern. This increase in favorability results in customers being more willing to spend on a company's products. Tackling negative Posts pays off, in a big way.
As you can see, it's crucial to master the art of social media customer service. It's the best way to create great customer experiences that can serve as the foundation of your growing business.
Have more questions about building a great customer support presence on X? Check out this customer care trend report with insights from Sprinklr, a X Official Partner.
Additional reading: