How to select your campaign objectives on Twitter Ads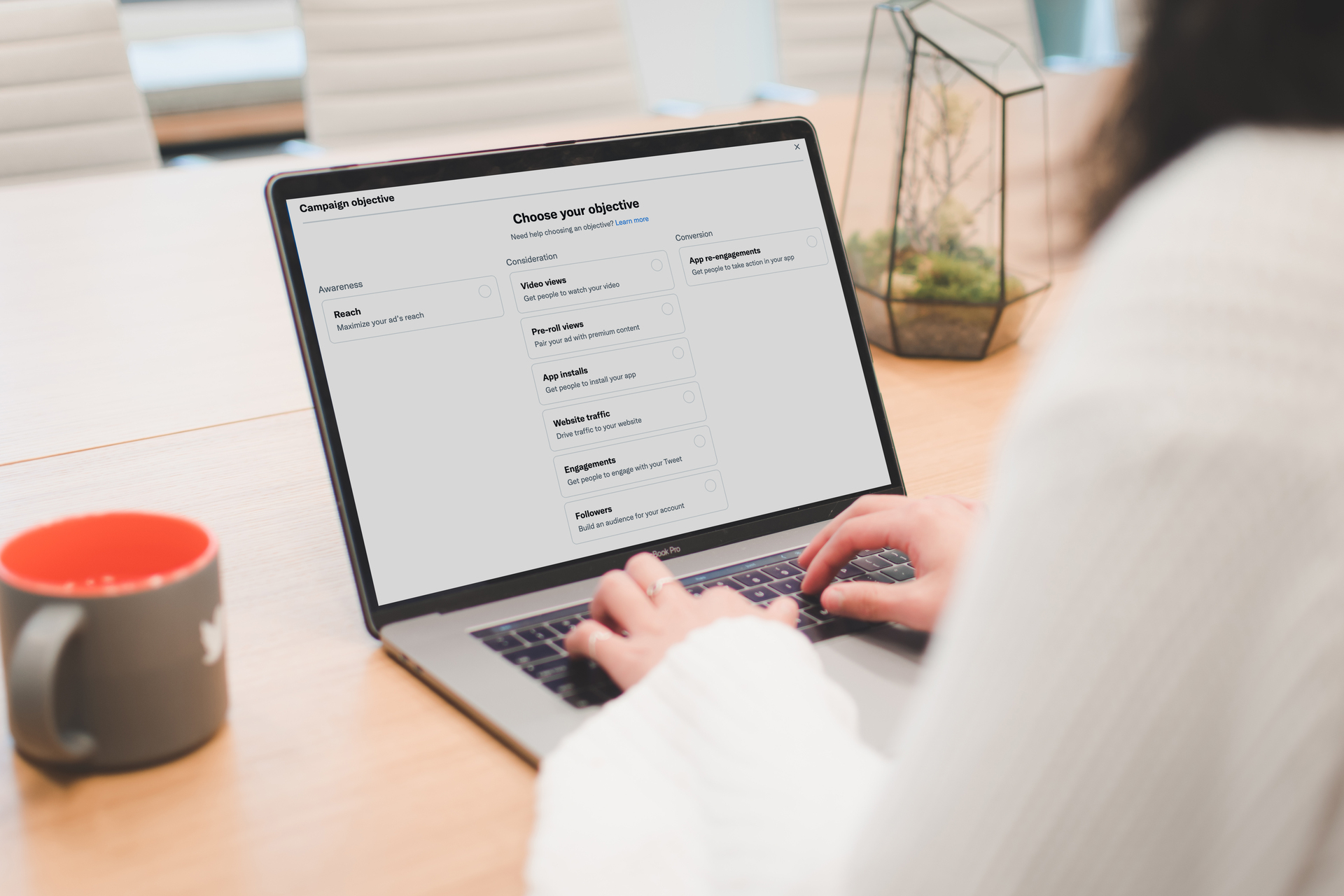 Twitter's influential audience shapes the conversations that matter. That's why Twitter is one of the best platforms to advertise on. Whether you're an influencer connecting to what's happening, a small business growing your following, or a well-established brand launching something new, Twitter Ads help you capitalize on the power of our audience.
Choose objective-based campaigns that are tailored to help you achieve your marketing goals and serve each phase of the marketing funnel.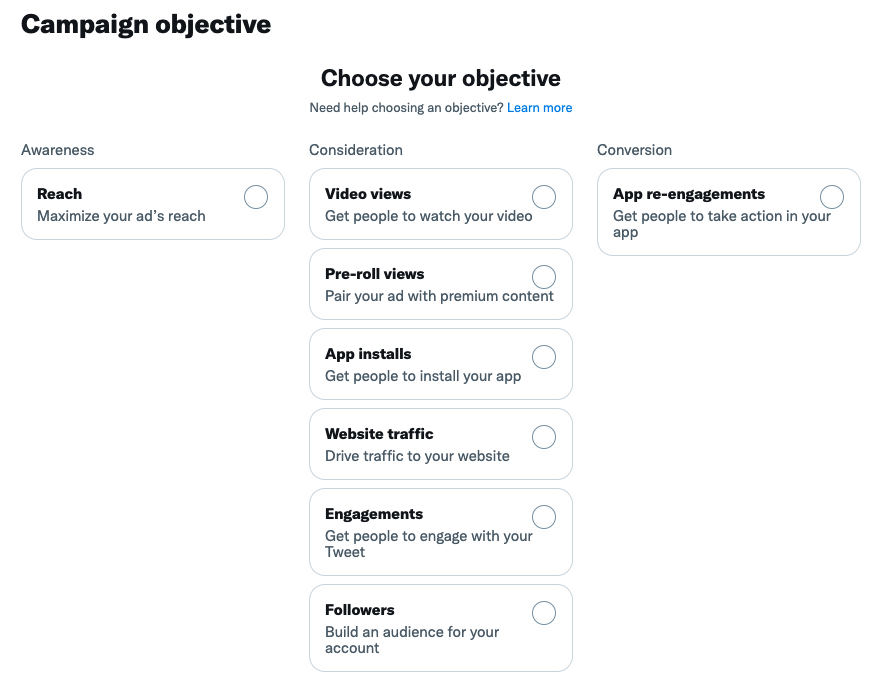 This improved way to select objectives makes it easier than ever to find the right campaign. But we know that sometimes it can still be difficult to pin-point the best fit. We'll break down the basics and benefits of each type, along with additional resources and best practices.
To build awareness for yourself, your brand, or your product, run a:
Reach campaign to mass-promote your message to the largest audience possible. We recommend keeping your copy short and to the point. Learn more about reach campaigns.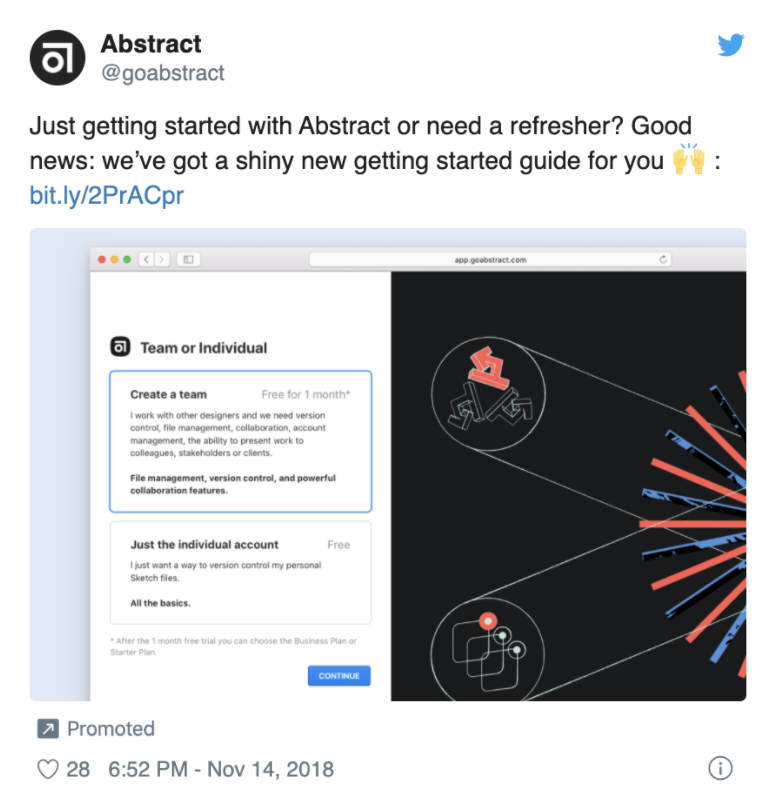 To drive consideration of a product, service, or specific action, run a(n):
Video views campaign to drive more views on your media-rich content. Tweets with video attract 10X more engagement and are more likely to be Retweeted than Tweets without, according to internal Twitter studies. Learn more about video view campaigns.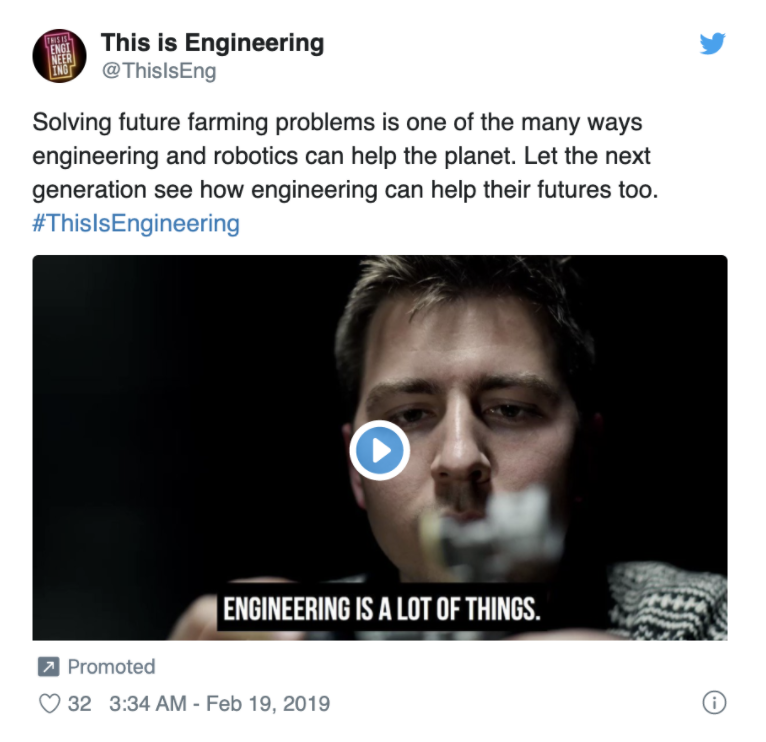 Pre-roll views campaign to have your video play before video content from 200+ premium publisher partners and align with your audience's interests. You can pick content categories and exclude @handles during setup. We recommend short videos (6 seconds or less) and captions for sound-off mobile viewers. Learn more about pre-roll views campaigns. 

App installs campaign to drive more app downloads. This is a great way to connect with Twitter's dominantly-mobile audience. Be sure to use an Image Ad or Video Ad with App Buttons for eye-catching, larger clickable real estate. Learn more about app install campaigns.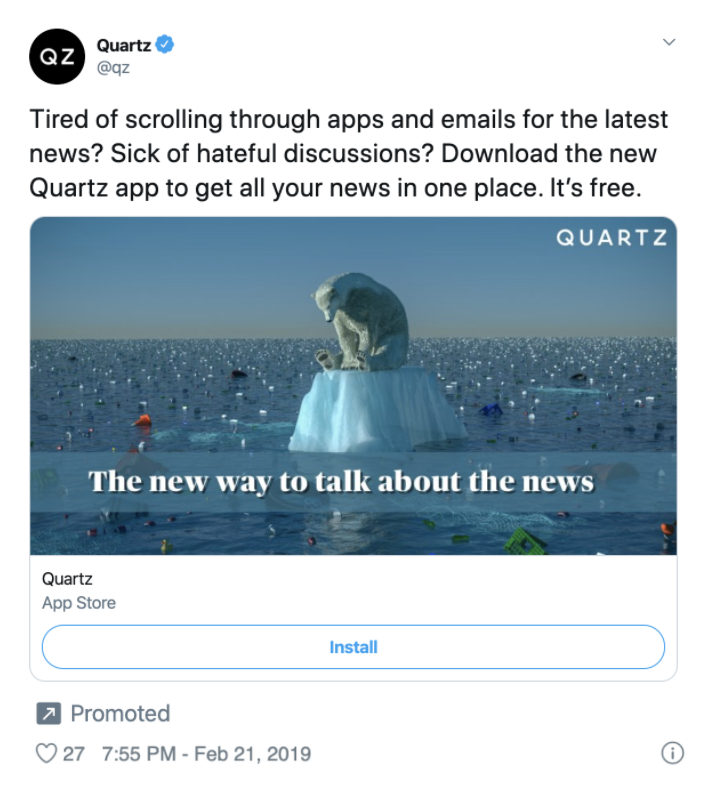 Website traffic campaign to increase traffic to your website or optimize towards conversions. Send visitors to a specific landing page (whether that's of your latest press release or new product launch) to encourage action after the click-through. Make sure to use a Website Button —  internal research shows Tweets with Website Buttons see an average of 43% higher engagement. Learn more about website traffic campaigns.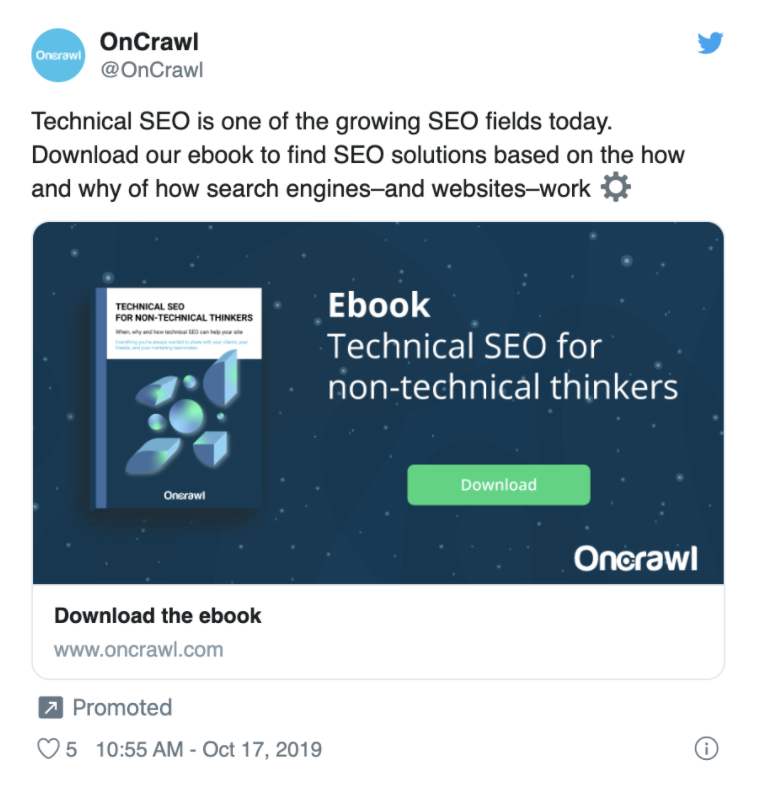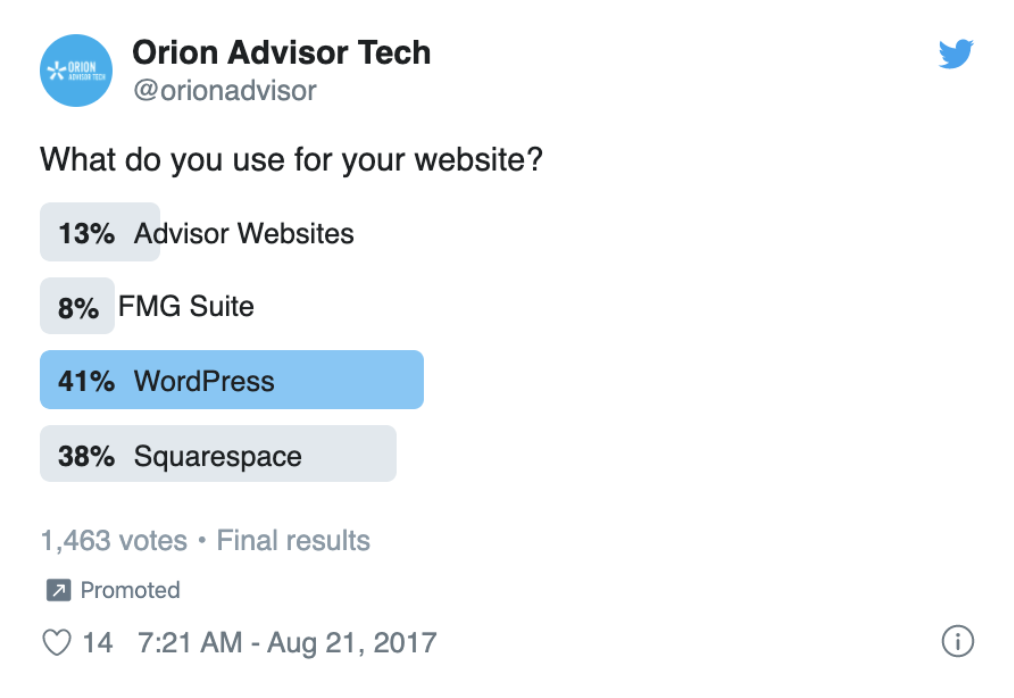 Followers campaign to build a loyal audience and community on Twitter. Be bold and direct in your ad copy, and explain why people should follow you. Lean on your unique value proposition and elevator pitch for this. Learn more about follower campaigns.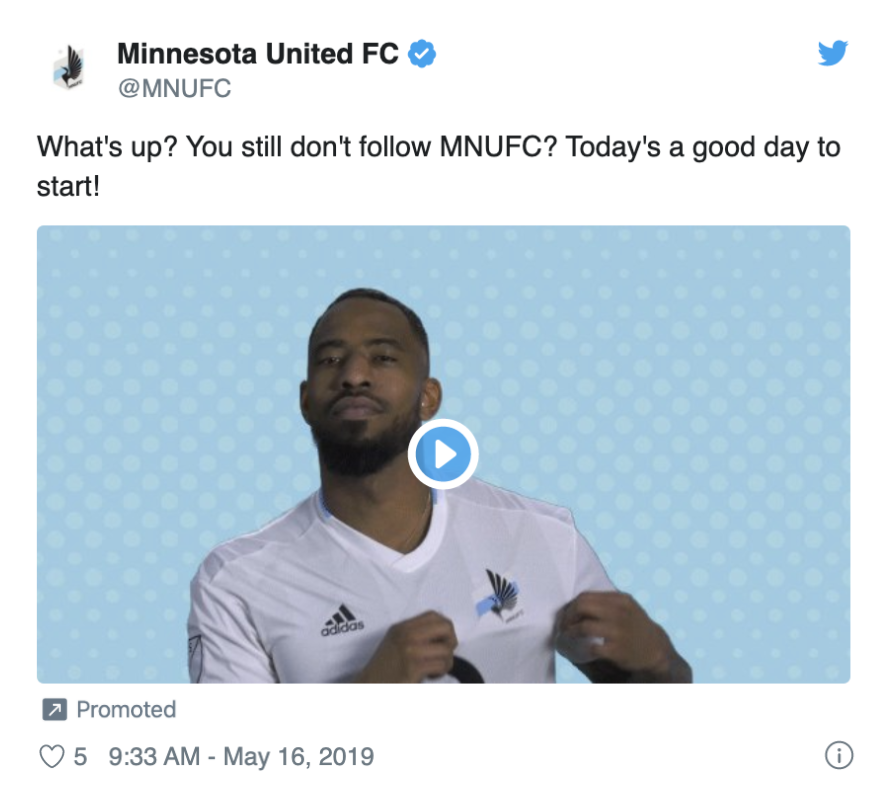 To get people to convert, run an:
App re-engagements campaign to encourage people to open, update, or take action in your app. If you just released new app features or finished a re-design, this is the best way to showcase and drive app engagement. Don't forget to use the powerful App Button features for best results. Learn more about app re-engagement campaigns.
With these best practices in mind, it's time to choose your campaign and launch your ad. Oftentimes the best approach is a mix of objectives. Don't be afraid to experiment to find the best way to reach your target audience and connect to what's happening.