How to scale production of high-quality short videos with freelance talent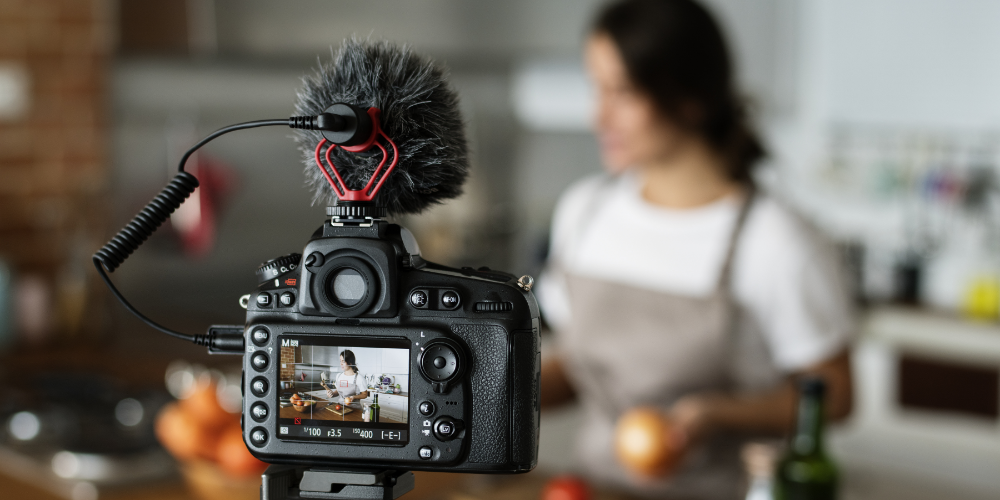 Videos on Twitter drive the highest recall and emotional connection on any digital platform.* Check out our Twitter video resources to learn how to make your brand's message memorable, shareable, and replay-worthy.

Video is more in demand than ever. Whether it's animated, live action, or motion graphics, video can support every department from sales and social media to content marketing and human resources. For customer support, in particular, leveraging video to streamline the information users need into short, helpful videos can transform a customer experience.

It's simple to quickly transform a slow trickle of video content into a steady stream with freelance talent. Once you know how to create a video, you can build on that knowledge and apply quality talent to get the work done. Here are seven tips to produce video at scale.
Amplify high-quality content with video
It's tempting to pile on the video bandwagon, but don't just make videos to make videos — have a strategy. Look for high-performing, quality content that's more likely to be successful in other channels, or boosted with the help of video.

As you publish new content, keep an eye out for that "unicorn content" and funnel those topics into your video queue. Whether you supplement or repurpose that content with video, the groundwork is already laid out, making it easy to pass off to a skilled video producer.

This will not only ensure you have a steady stream of content ideas, but it will also keep your video strategy firmly integrated with (and in support of) your content strategy as a whole.
Zero in on short, easy-to-reproduce video concepts
Another tactic for your video strategy? Create easily reproducible formats for video content you can farm out to freelancers. For example, a company might want to create short videos to quickly summarize content on their customer support pages, turning long pages of text into quick digestible videos.
High-value, targeted videos like this can be a sweet spot. Yours might be quick tips to help customers get the most of out of your product, or short promotional videos for regular events you host throughout the year.
Create a bench of talent
Next, it's time to start building a bench of skilled freelancers. Search for freelancers with expertise in the primary skills you need for your videos. Are you using mostly motion graphics and screen capture? Look for animators and editors. Need live action editing? Check out video editors' demo reels and portfolios to get a sense of their style.
Tip: Aesthetic and skills are equally important in deciding whom to engage. Ideally, you'll want someone who understands your pacing, zooms, panning speed, and brand.
Establish style guidelines to help convey your vision
If you give freelancers a solid groundwork, it's more likely they'll produce a first draft that's close to what you're looking for. While you might not plan your video frame by frame, it's important to have an idea of what you want.
Provide sample videos to convey what you're looking for — either one you've already produced or examples from around the web. Sharing a video that has the pacing, energy, and mood you're looking for can do a lot of heavy lifting in conveying your vision. Then, share brand guidelines that may include branding parameters like colors, font, pacing, display, and aperture settings. Mention if the final product needs to be playable on a certain kind of software (e.g., the Adobe suite or screen capture software), or viewable on equipment such as a 4K-resolution monitor.
Tip: If you're using a script, plan to provide that up front. This allows you to ship a more polished vision that's been run through key stakeholders or legal review, preventing extra rounds of review with your freelancers.
Run a quick test project to find the right talent
Run a few pilot tests with a select group of freelancers to help you select top freelancers for your talent bench. You can negotiate these test projects for a flat rate, with the caveat that if the engagement works out, the rate can be increased.
For a first run, try breaking the project into two milestones to keep things moving and keep talent motivated. You can break the fee in half, then pay after the first and final drafts are received.
Tip: Re-engage the fast learners who get the hang of your style. If they receive and learn from feedback on early projects, they may be a good fit.
Set up a method to quickly and easily submit files
Because submitting video files requires a bit more bandwidth than word docs and image files — you'll be working with more like 15GB files and above — be sure you have a file delivery system set up so it's easy for remote workers to quickly submit files.
Create layered, future-proof video files that can be easily edited
To avoid having your videos expire too quickly — whether that's because a product changes or changing interfaces cause screenshots to be outdated — have freelancers create layered files that are easier to edit later in a program like After Effects. Screenshots, animations, and stock clips can be easily subbed out without having to completely re-engineer a file, but note that original footage with actors might be more expensive to reshoot.
Tip: Archive old files as .zip files in case you need to edit or update them at a later date.
Videos are a great way to bring your business — and ideas — to life, and tapping freelancers is a cost-effective, efficient way to scale. Get started today!
This article originally appeared in Upwork. This article was written by Carey Wodehouse from Business2Community and was legally licensed through the NewsCred publisher network. Please direct all licensing questions to legal@newscred.com.

*Twitter internal data
Ready to advertise on Twitter?