How to promote your new music video on Twitter
Twitter is a great way to build excitement for your music video launch.
To maximize viewership of your video, you need to get your fans informed, involved, and inspired. That can include everything from sharing sneak peeks of the video to hosting a contest where fans can actually take part in the creative process.
Crowdsourcing the talent for your video is an excellent way to create buzz around your project while also involving your fans — like when Janet Jackson used Twitter to recruit dancers for her next production. Encourage fans to unlock exclusive content
Using Twitter's Instant Unlock card, you can entice followers to click a link inside your Tweet to gain access to new and exclusive content. This can help to gamify your Tweets, increasing their viral potential. Check out this example from @xtina.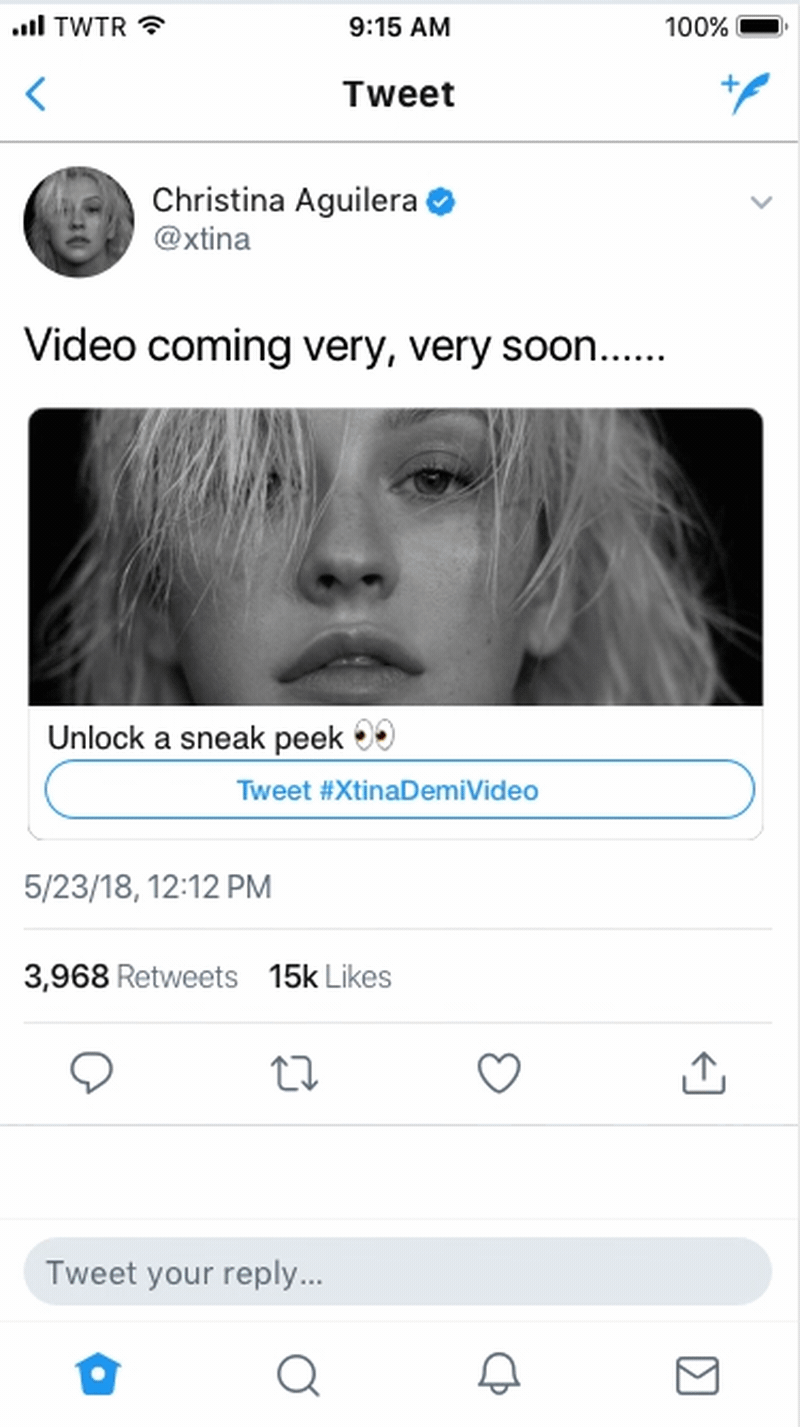 Alert fans when your video will drop
Giving your fans 24 hours notice before your video goes live lets them spread the word to their friends, taking full advantage of Twitter's viral nature. Mesmerize your fans with a looping clip
A variation on the GIF is to create an endlessly looping clip from your video shoot. In this example, the clip also plays in reverse to change it up! Share snapshots of your video with lyrical subtitles
Another clever way to tease your fans is to Tweet out still images from the video with the corresponding song lyrics — like postcards sent from a long-distant friend. Tweet a clip from your video
Entice fans with a 30-second excerpt of your video, along with the date it's going to drop, so fans know when to look out for it. Share a link to the full video
Combine a sneak peek with a link to the full video, so fans who like what they see can click through to watch the whole thing.