Engage your fans on Twitter when releasing new music.
Your freshest tracks are dropping today -- but do your fans know about them? Twitter lets you tease album releases and give your listeners the lowdown on your latest music, helping to build excitement and drive downloads.
Share your excitement and anticipation about a new album with fans.
A simple text-based Tweet is still an incredibly powerful and efficient way to update fans about your creative process.

Announce the release date of your next album or single.
Break news – and get media pick-up – by using Twitter to exclusively announce when your new music will be dropping. Promote the hashtag for your new album.
This is a great way to encourage fans to have a conversation about your new release. Give fans a peek of the new album's artwork.
When sharing ways to purchase your album, include the album cover artwork. It is a great way to insert your new album into your fan's timeline. Let fans know your new album has dropped.
When the big day arrives, share the good news with the world. This is an excellent time to do something special for your fans -- like creating a video compilation that offers clues on what to expect from the full album. Use Twitter threads to reveal more information about your new release.
Prior to the release of the album, use threads to reveal the track listing along with background information on each song (the inspiration, influences, stories from the studio, or other behind-the-scenes factoids). If you're going on tour, share video clips from behind the scenes in a thread.
Pro tip: Tweet the tracklisting on the same day that album pre-sale goes live; include a link to your preferred digital service provider. 
See Tweet thread here.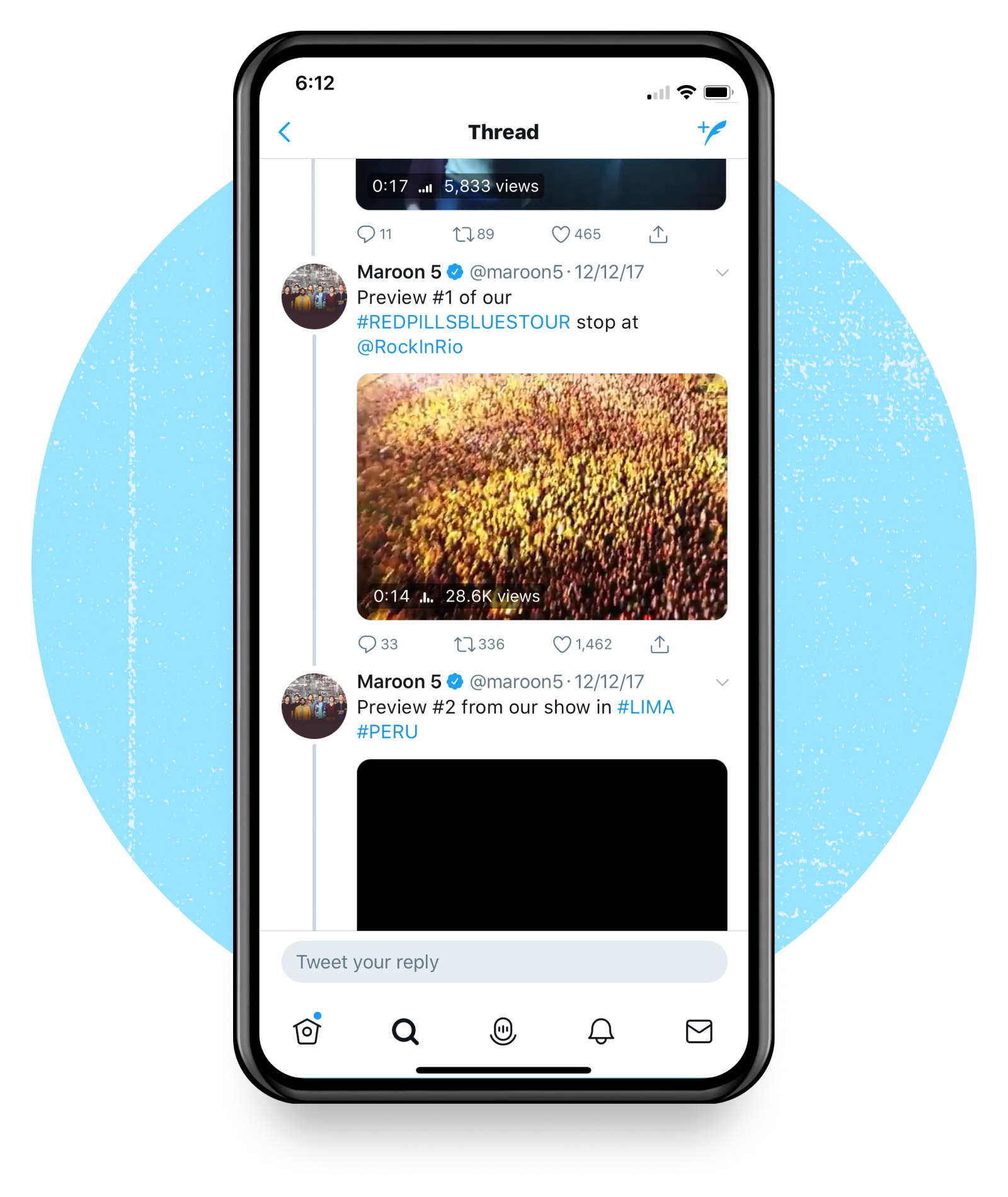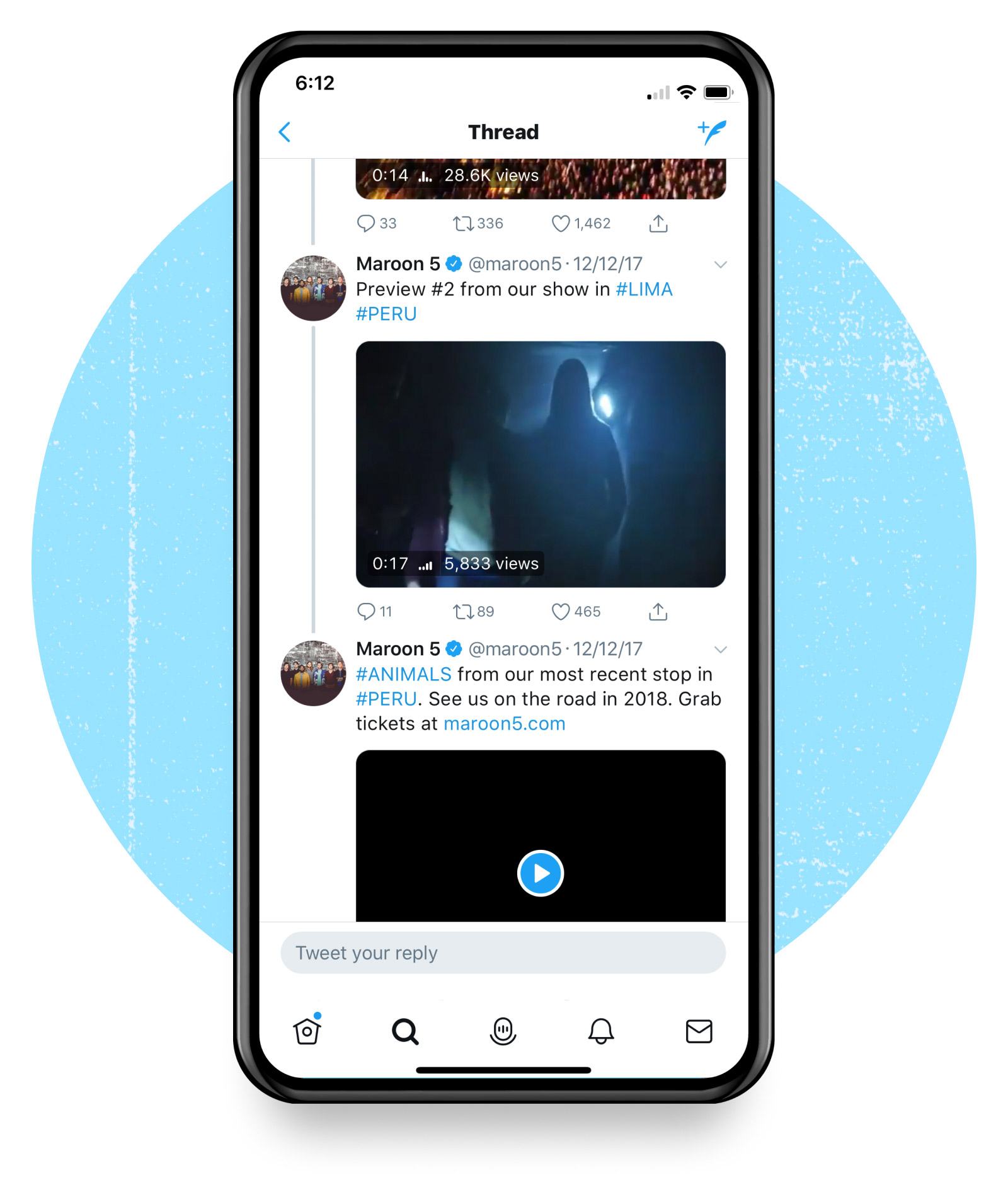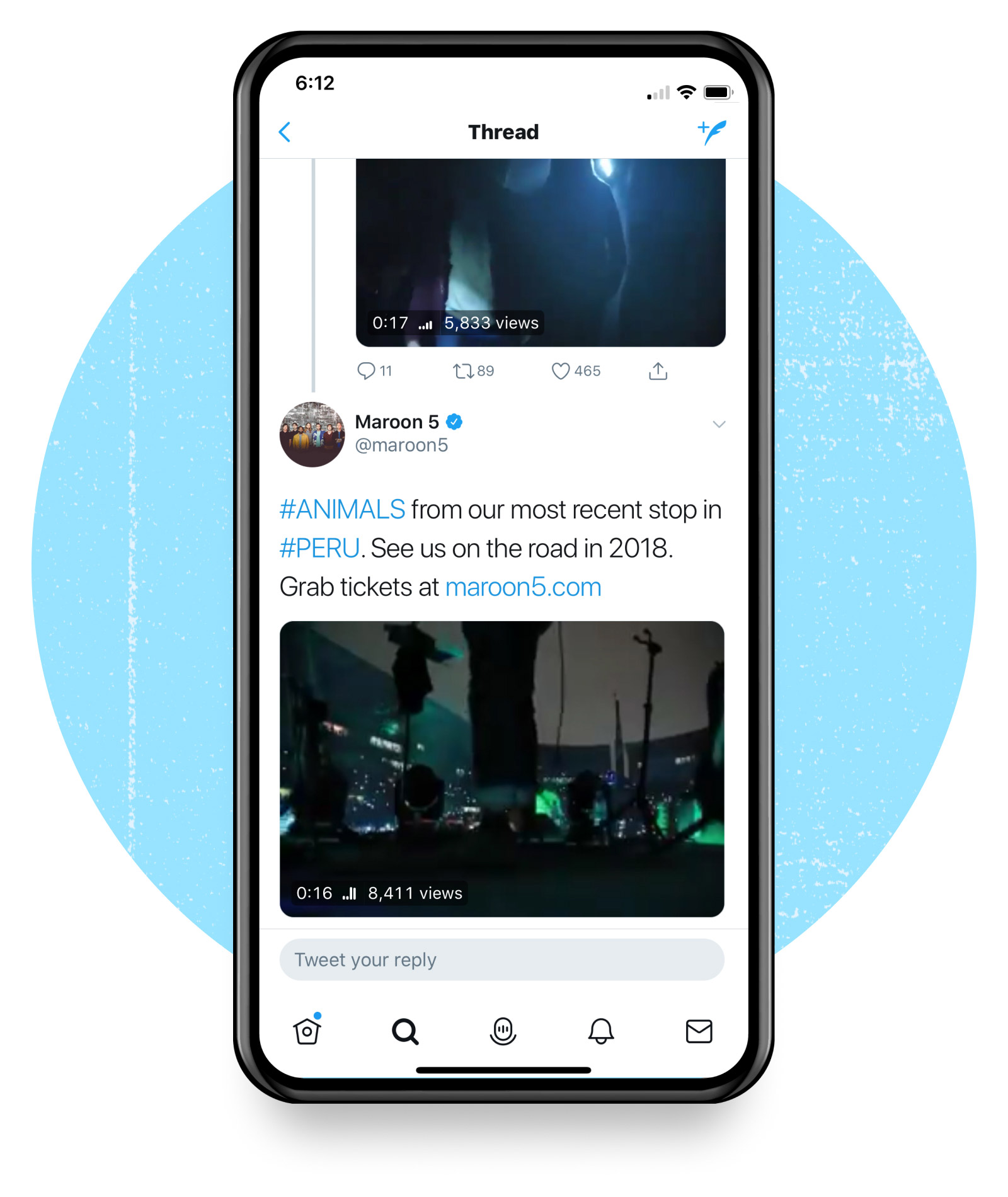 Survey fans on their favorite songs.
Ask your fans to pick their favorite songs by creating a poll.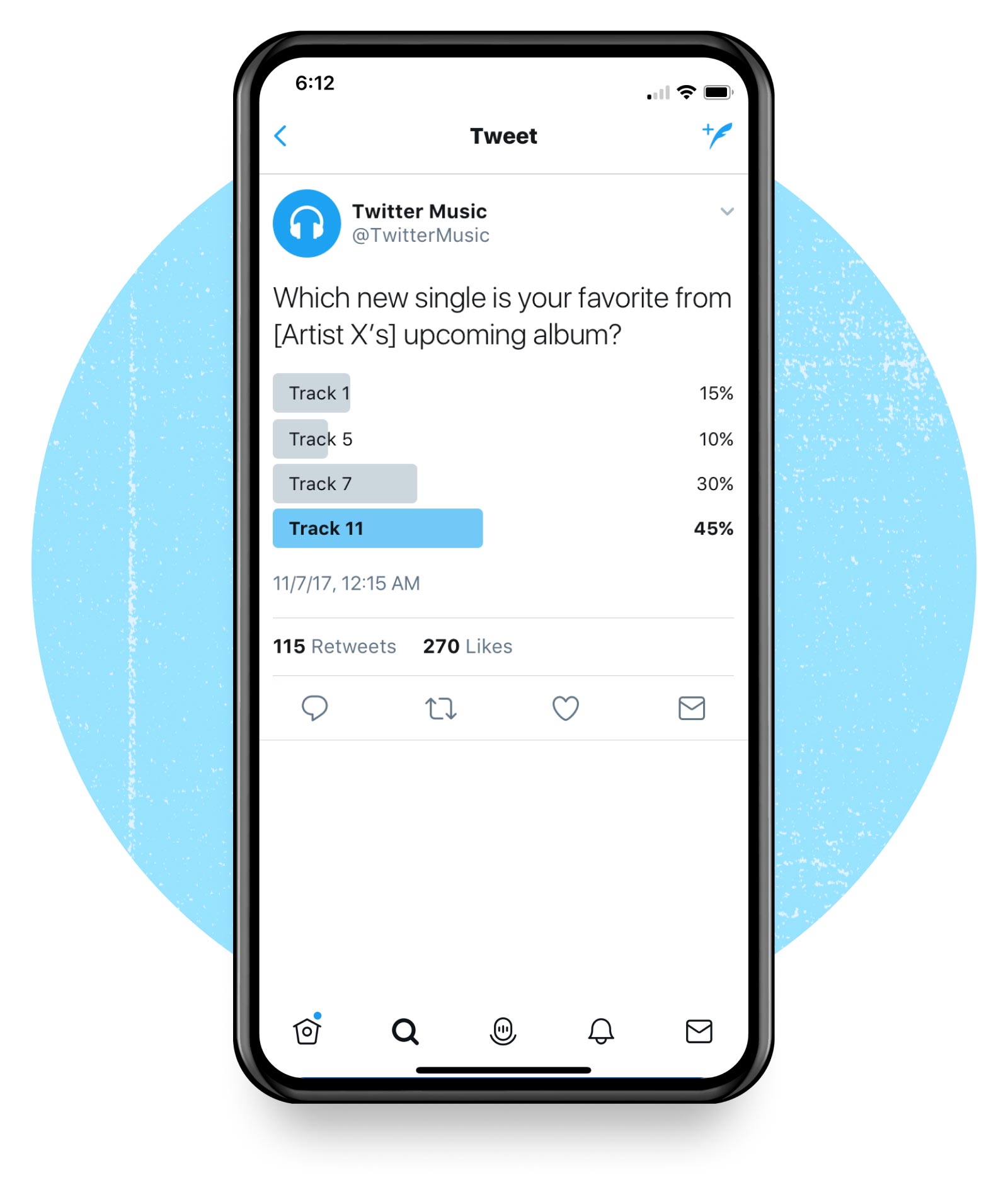 Host a Twitter Q&A on release day.
Answer your fans' questions about the new album by hosting a Q&A on Twitter.