How to mix content mediums for the perfect holiday Tweet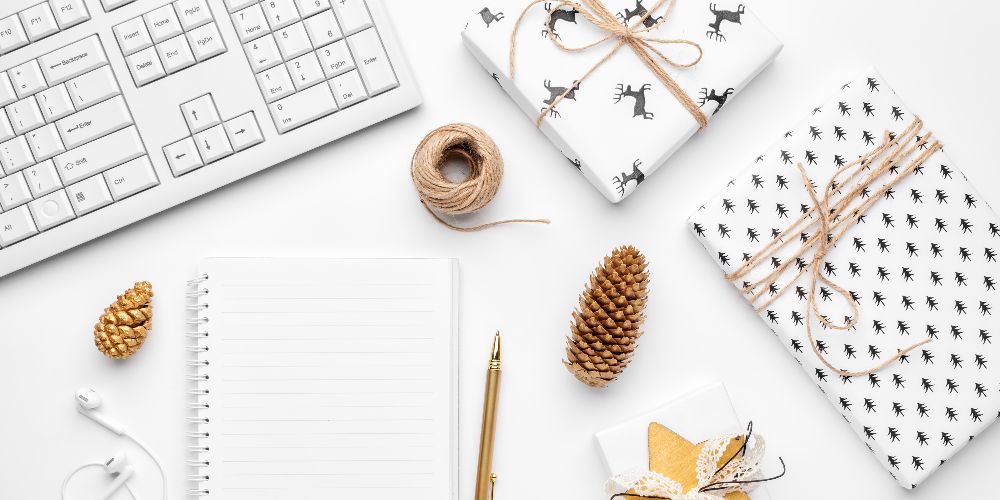 With the holiday season approaching, businesses and brands are all trying to make the most of the gift-giving season. How can your Tweets stand out amid all the buzz? By getting creative and mixing up your content mediums.

Share a GIF, start a Twitter Poll, and surprise your consumers with a fresh perspective on traditional holidays. Let's take a look at how these six creative companies capitalize on the holiday spirit.
Use a GIF
They're short, fun, and catch your audience's attention. A study of 3.7 million accounts showed that Tweets with a GIF saw 55% more engagement than those without.
Financial management app @Stash created a humorous GIF to encourage their audience to invest their children's gift money instead of spending it on toys.
Start a Twitter Poll
Engage your followers with their favorite holiday traditions. Find out what your consumers are craving this season. You can also gear your prompts towards your own products and services, and take this opportunity to learn and capitalize on their preferences.
@Delta asked their followers what their favorite Christmas movie is, and promised to play the winning one on their December flights.
Share a video
Video is a tried-and-true way to catch your audience's attention. In fact, Tweets with video attract 10X more engagements than Tweets without video. Be sure to keep it short (6-15 seconds is the sweet spot), add captions for sound-off viewers, and keep prominent branding throughout for best results.
Clothing design house @ARITZIA shared a short video showcasing their winter wear.
Keep it simple
With all the content competing for space and attention on everyone's timelines, sometimes good-old-fashioned text can stand out among the colorful photographs and visuals. Remember to keep it short and sweet.
Home furnishing company @madedotcom pointed their followers' attention to the gift-giving season in their countdown to December.
Include a photo
Showcase your new products, employees, or share an uplifting image. It's a quick and easy way to create engaging content.
Dessert house @blackmilkcereal teased their mouth-watering holiday specials.
Share a helpful link
The holidays are stressful. From wrapping up end-of-year plans to searching for the perfect gifts, your customers are busy this time of year. Share an article to help your audience survive the busy season. Answer common questions or provide evergreen best tips and act as a resource for them to count on.
@Paychex, a B2B company specializing in HR solutions, shared an article to help employers figure out employee holiday bonuses.
By using a variety of content forms, you can keep your Twitter timeline fresh and stand out among your competition. Follow @TwitterBusiness for more tips on holiday marketing and more.