How to measure demand generation: 13 expert tips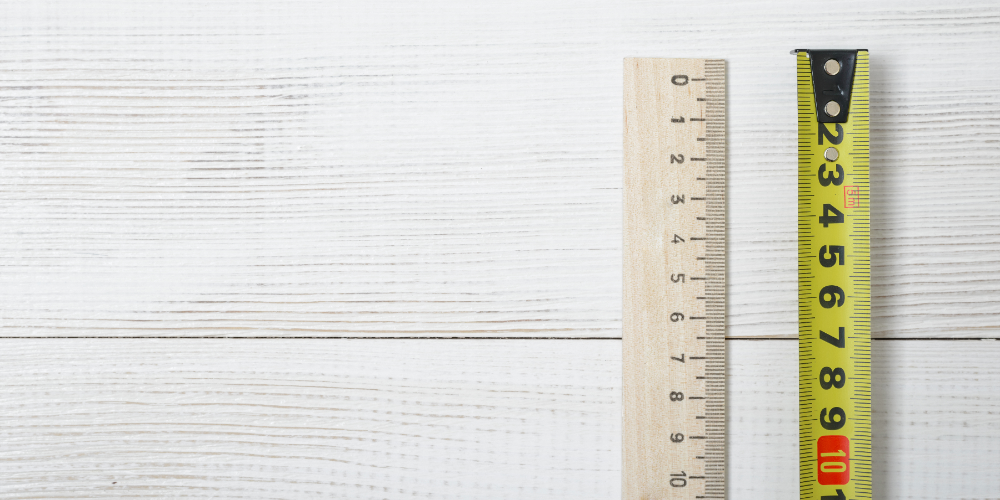 The larger and more established an organization becomes, the more complex the demand creation function. Hannah Swanson from @integrate shares her insight on how brands can measure their demand generation efforts.

So, you think your marketing is working great? What does that mean, exactly?
From the perspective of your boss's boss, it means that your organization is meeting or exceeding your key performance indicators (KPIs), such as marketing qualified leads generated, sales pipeline created and possibly new accounts closed. However, marketers in charge of demand generation are tasked with the challenge of understanding marketing and sales performance at a far more granular level. Measuring the right prospect and demand gen program insights, allowing you to optimize programs to generate higher quality leads that converts to new customer and revenue are among the most challenging aspects of demand gen marketing today.
The solution isn't to spend more time poring over spreadsheets and creating ad hoc analyses that reveal what probably drove last quarter's performance. It's to adopt a systemic, automated approach to understanding the demand generation metrics that matter – including lead conversion rates, cost-per-lead, average deal size and campaign ROI performance. While the core performance metrics can vary between organizations, read on to learn the expert's perspective on the top ways to measure demand generation.
Measuring demand generation
Demand generation is a category of B2B marketing activities focused on generating sales pipeline for your organization. It typically includes a wide range of efforts, including reaching the right leads, nurturing existing contacts and increasing the value of your existing customer accounts. Demand gen is not a single marketing tactic, type of technology, or strategy — it's a holistic approach to end-to-end optimization of the conversion and sales cycle within an organization.
The goal of a demand generation program is to form relationships with the right prospects and nurture these contacts into long-term customer relationships. Organizations may achieve these goals through a combination of digital and in-person marketing tactics, including content marketing, social media, automated lead nurturing and live outreach.
In order to maximize the return on investment (ROI) of sales and marketing activities, organizations need data to verify they're targeting the right types of accounts with the right content, as well as using the optimal criteria to score leads based on firmographic characteristics and real-time behavior.
7 demand generation performance metrics
Measurement and testing are at the core of effective demand generation.
While demand generation is an inherently data-informed approach, there are certain prerequisites to achieving the "well-greased funnel" that can result from measured demand gen.
Organizations need basic tools for sales and marketing alignment in place, including a shared language for defining sales-qualified lead (SQL) and a marketing qualified-lead (MQL) to introduce automation into your processes. For organizations with the right tools and processes in place, the following metrics can create new-found transparency and a culture of continual improvement.
Closing percentages
Closing percentages is a classic sales metric that can reveal insight into more than just sales team performance – it's an important indicator of how effectively your organization is converting, qualifying and nurturing your marketing-qualified leads. Closing percentages can also reveal insight into weaknesses in your demand generation strategy, such as a tendency for leads to drop off in the middle of the funnel.
Tara Belt of Primus is a firm believer that "honest and valuable relations lead to sales. But just because you've won the opportunity, doesn't mean it's time to close up shop." Primus encourages organizations to pursue opportunities for continued engagement, including upsells, referrals and existing client feedback.
Funnel conversion rates
Too often, marketers aggressively focus on the initial number of marketing-qualified leads that can be generated through a campaign. While this is a critical metric, it ignores the middle-of-the-funnel touch points and metrics that determine how effectively your organization is providing content, nurturing relationships and passing qualified leads to sales.
Lindsay Mcgettigan of @R2Integrated believes that key funnel conversion metrics should include "the percentage of MQLs that convert to SQLs, percentage of SQLs that turn into meetings, the percentage of meetings that turn into customers," and more. These insights can inform your organization of weaknesses within the funnel and areas where improvement may be needed.
Cost-per-acquisition
Cost of customer acquisition isn't just an important metric for demand generation marketing; it's a crucial metric that can define the success of your business. Very simply put, if the cost of customer acquisition (CoCA) exceeds average customer lifetime value, it's impossible for an organization to achieve profitability. Measuring and tracking
Startup expert Charles Hughes defines CocA measurement as a metric that's "calculated by simply dividing all the costs spent on acquiring more customers (marketing expenses) by the number of customers acquired in the period the money was spent." Tracking this metric can help your organization refine campaign goals, including marketing-qualified leads generated, and fine-tune challenges around quality and quantity in your demand generation program.
Cost-per-lead
Cost-per-lead is measured as the cost of advertising divided by conversion rate. This demand generation metric can be used to reveal the average costs per campaign, channel or by buyer persona. Growth Marketer Francois Mathieu believes cost-per-lead measurement can reveal important opportunities for tailoring messaging and content, friction that prevents conversions, and the value of new advertising and channel experiments.
The "right" cost-per-lead can vary significantly by industry, although B2B organizations marketing to accounts may find their average cost-per-lead is higher, particularly when using paid channels that translate to fine-tuned targeting.
Conversion to MQLs
A marketing qualified lead is a lead that's qualified for nurturing and retargeting based on meeting pre-defined criteria for lead intelligence. Within a demand generation program, the standards for an MQL should be informed by closed-loop analytics based on total-funnel intelligence.
"An MQL represents a company that we have directly confirmed fits our client profile…[and] has shown engagement" writes Doug Davidoff of Imagine. Measuring the percentage of leads that become MQLs can reveal how effectively your organization is targeting the right prospects on the right channels.
Average deal size
Average deal size is the average dollar value of each new, closed customer account that completes the sales cycle. Depending on your organization's products and services, this may or may not reflect customer lifetime value. This metric provides value in both new and mature demand marketing scenarios, allowing organizations to project revenue and closely-manage pipeline health.
Average deal size "gives an idea of the type of sales cycle a company has," writes Digital Strategist Kerry Hew. "Fewer but larger deals take more time. Higher volume, but lower deal sizes make for a more transactional sales cycle."
Measuring average deal size by buyer persona can also reveal directives into the types of accounts your organization should target and prioritize.
Lifetime customer value
Customer lifetime value, generally abbreviated as CLV or LTV, is the total profitability of a customer account over the total length of their relationship with your organization. While this demand generation metric reveals insight into how effectively your organization is closing deals, it also reveals insight into the quality of your account management and customer engagement practices.
Jason Compton of DMN believes the value of this metric isn't limited to determining how much to spend on demand generation initiations "but also to optimize their spending by selecting the right acquisition channels, driving retention decisions, and refining their assumptions."
6 considerations when measuring demand generation performance
Campaign targeting
What percentage of your campaigns were targeted, and how many targeting criteria were used to achieve top-of-the-funnel conversions? This metric can reveal insights to improve lead quality and conversion factors. Brian Hansford, VP at Heinz Marketing, admits that failing to target campaigns in meaningful ways is a demand marketing mistake made by himself and countless others.
By understanding the focus and goals of each campaign, including the buyer personas or accounts targeted and the specific MQL or pipeline goals, organizations can better understand the success of their marketing activities.
Campaign performance
All too often, demand marketers spend too much time focused on the "big" metrics, such as cost-per-lead for an entire quarter, without looking at the granular details of campaign performance. These insights are generally most useful when campaigns are targeted by buyer persona.
CMO Meagen Eisenberg, of @MongoDB, is a firm believer that organizations need to look beyond sales-accepted leads (SAL) to gauge true campaign performance. Eisenberg's team uses a system of full-funnel measurement, including measuring marketing-qualified leads, sales-accepted leads and closed leads, as well as ranking campaign and content based on sales impact.
Paid advertisement channels
Marketers struggle to balance quality and quantity — needing more MQLs without sacrificing quality based on shared scoring criteria. For many organizations, using paid advertising channels to promote content marketing can be a way to expand the top-of-the-funnel without sacrificing quality.
Triniti Burton of @integrate recommends that organizations establish program parameters prior to adopting paid advertising channels for content syndication, including a close review of targeting options, selecting the right content and discussing allowed marketing channels. Once syndication efforts are in place, marketers should closely monitor for lead data quality and leverage tools for full-lifecycle measurement to ensure maximum value via paid advertising channels.
Multi-touch attribution
Demand marketers can't drive much value with single-touch attribution models for closed accounts, which may attribute the entirety of a new customer's value to one whitepaper or webinar. Instead, there's a need for multi-touch attribution models that track touch points throughout the sales funnel and assign revenue credit to each of those touchpoints.
Multi-touch attribution involves complex models, which are generally made possible through sales and marketing data integrations and solutions for demand orchestration. Lauren Frye of Bizible writes that multi-touch attribution models "influence how budget is allocated and how strategy is formed, which in turn influence how marketers use their other pieces of martech (marketing automation, optimization tech, ad platforms, and sales outreach)."
Sales-marketing communication
The success of ABM programs is generally heavily influenced by how effectively sales and marketing efforts are aligned. This may occur through weekly meetings or other regular updates, depending on the size and volume of your organization's demand generation efforts.
"When marketers test a new channel for lead generation, for example, outsourcing cold calling or paid content distribution, sales teams should be informed," states Andrew Nguyen of Bizible. Frequent communications between sales and marketing can enable understanding and critical conversations about standardized processes and shared language.
Opportunity analysis
On a periodic basis, marketing and sales should perform analysis of closed-won deals to understand the marketing programs and campaigns that are influencing sales performance. The frequency at which opportunity analyses should be performed ultimately depends on your customer lifetime value metrics.
This closed-funnel analysis can enable marketing teams to understand each touch that had an impact, from first to last-converting. Amelia Ibarra of @BrightFunnel asks, "Wouldn't you want to see if your champion in a deal sent around a specific testimonial across [the] team before they became a customer?"
Achieving data-informed demand generation
Marketers understand the importance of measuring their marketing efforts. However, achieving a sales and marketing program that's based on closed-loop intelligence requires more than just measuring ROI. Organizations need tools for marketing automation and CRM, sales-marketing alignment, and high-quality insights into their lead data.
While there are barriers to achieving a sales-and-marketing culture of data-driven, continual improvement, there are significant rewards for companies who adopt the right metrics and approach to demand orchestration.
Additional reading:
This article originally appeared in The Integrate Blog. This article was written by Hannah Swanson fromBusiness2Community and was legally licensed through the NewsCred publisher network. Please direct all licensing questions to legal@newscred.com.
Ready to advertise on Twitter?