How to create effective visual content for social media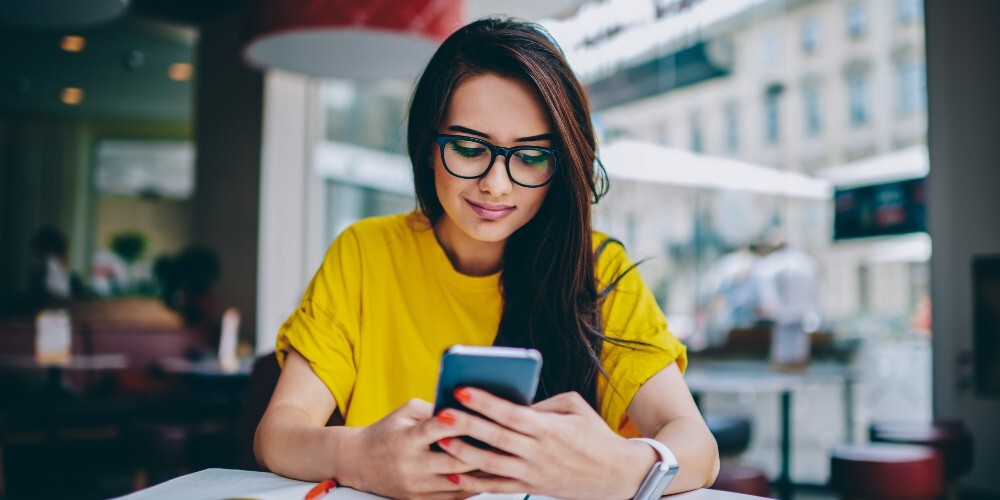 We occasionally feature marketing insights from top community and thought leaders in the industry. Here, Olivia Tagye from Business2Community shares her tips for effective visual content on social media. Learn more about the do's and don'ts of X images and how to create a consistent visual brand on X.
There's no doubt that social media posts with eye-catching visual content perform better than those without these elements. Humans are more likely to stop scrolling to look at a photo or watch a video, than to read a post. 90% of information processed by the brain is visual. In fact, the human brain processes images 60,000 times faster than text.
Now that you know how important it is to have visual content — how do you go about creating it? These eight tips will help you create effective visual content to increase engagement on your social media platforms.
Eight tips for creating engaging visual content
Brand consistency
First things first, it's crucial that your visuals all align with your brand's content marketing strategy. Every piece of visual content should have a purpose within the overall strategy and should be consistent with brand appearance. This includes the brand color schemes, font styles, logo usage, and any other style guidelines used.
Get back to the basics
When you create visual content, you should always take the basic principles of graphic design into consideration. These basic rules or guidelines allow designers to craft visually appealing, effective content.
Leave enough white space. Not enough negative space makes an image seem cluttered and hard to follow, causing your content to become more of a distraction than an attraction for your audience.
Use complementary colors. Images should stay true to your branding guidelines, but it's important not to overlook whether those colors will work well together online.
Select your font styles carefully. Fonts that are within your brand guidelines are a great place to start, but sometimes other fonts may work better for the content. Choosing the proper font size, weight, and spacing is critical to the readability of your image. Poor typography decisions can also conflict with crafting messages that are understandable and memorable.
Create the correct image sizes
Every social media platform has its own specs for images. Using the same image for all platforms will result in some images being pixelated, blurry, or cut off. Before creating visual content, ensure you use the right proportions for the individual platform.
Try GIFs
One of the most popular trends among social media users is the use of animated, moving images — or GIFs. People often use these as reactions in comments, but they make for great content to post as well. 
Repurpose content
One of the best ways to get more use out of your blogs or articles is to recycle the content into an image to use on social media. Repurpose content into eye-catching infographics, charts, or slideshow videos. Imagery like these can help make text-centric content more digestible and memorable.
Accessibility
Consider inclusivity in every design and post. Without accessibility, you miss out on connecting with portions of your potential audience. Inclusivity includes closed captions in videos and alt text or captions on photos. 
Free tools
There are several free resources that can be used to create visual content for your social media strategy. Tools like Canva allow you to create graphics quickly and easily with hundreds of existing templates and options. Photo resources, like Pexels, have copyright-free images and stock photos to use in designs.
Be creative
Most importantly, think creatively. There are a lot of competing brands out there, all looking to snag a captive audience. When creating visual content for social media, get creative and think about what your target audience wants to see. If you feel stuck or can't come up with an idea, take a break and look elsewhere for creative inspiration.
Engage with your audience through social media marketing
Ultimately, the goal of social media marketing is to engage your audience, drive leads to your website, and guide them through the customer journey. Effective visual content is the first step in finding your potential customers.
This article originally appeared in SMA Marketing. This article was written by Olivia Tagye from Business2Community and was legally licensed through the Industry Dive publisher network. Please direct all licensing questions to legal@industrydive.com.