How to create and use hashtags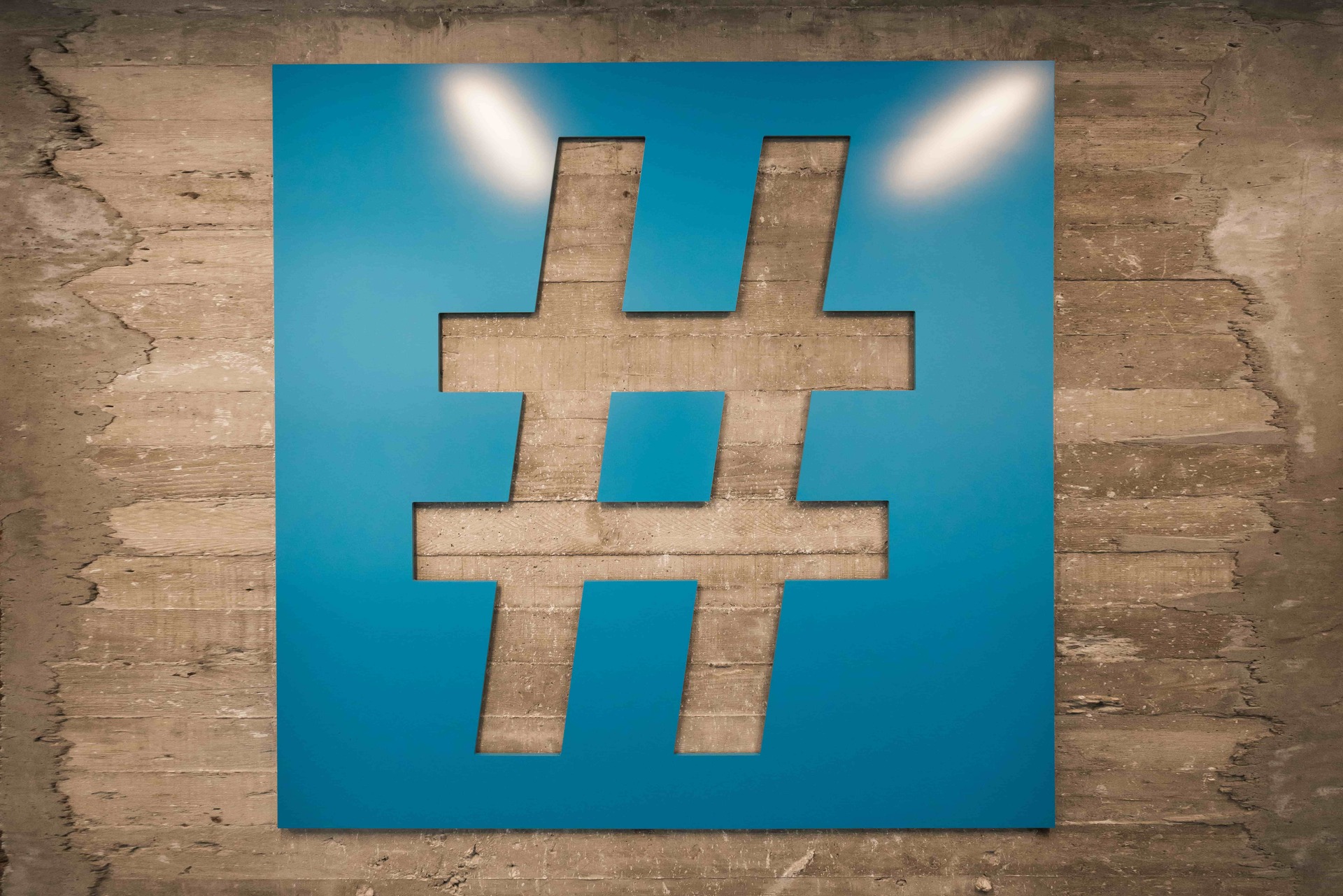 There are few things quite as synonymous with Twitter as the hashtag. Using hashtags on Twitter helps you join conversations, connect with what's happening, and become discoverable.
It's important you know how to use hashtags to best serve your brand and marketing objectives on Twitter, so we've got tips and examples below.
What is a hashtag?
On Twitter, adding a "#" to the beginning of an unbroken word or phrase creates a hashtag. When you use a hashtag in a Tweet, it becomes linked to all of the other Tweets that include it. 
Including a hashtag gives your Tweet context and allows people to easily follow topics that they're interested in.
Here at @TwitterBusiness, we joined in the fun for #NationalDogDay to reach audiences with a shared interest in man's best friend.
How to choose a Twitter hashtag
Choose a word or phrase that is relevant to your brand or the message you're trying to convey. Put yourself in your audience's shoes – is it immediately clear from the hashtag what your brand is talking about?
Next, check out the Explore tab and make sure the same hashtag hasn't been used recently in a very different context that might be confusing for your followers. The Explore tab can also help you find trending topics and hashtags that are a natural fit for your brand and your message. Using a trending hashtag will help your Tweet become more discoverable. 
Keep in mind, hashtags are not case-sensitive, but adding capital letters does make them easier to read: #MakeAWish vs. #makeawish.

Add the hashtag to your product packaging or order confirmation page and encourage customers to use it when they're most excited about your products or services. If you use a third-party app to control your Twitter presence, create a column that watches the hashtag so you can easily monitor the conversation.
Connect with what's happening 
Twitter is what's happening and where cultural conversations play out. The great news for businesses? People buy from the brands they feel are culturally relevant – 25% of a consumer's purchase decision is influenced by a brand's involvement in culture.1
Your audience is already here taking part in cultural conversations, so they're receptive and engaged. Using hashtags linked to these conversations and events increases the chance someone interested in the event will engage with your Tweet and discover your business.
Online book store @bookshop_org_UK, which supports local, independent bookshops, joined the conversation about the 2021 Booker Prize by using the hashtag #2021BookerPrize. 
Launch a product or campaign 
Are you running a contest, generating buzz around a sale or promotion, or introducing a product? A unique hashtag is a great way to promote any of these.

For a product launch or once-off contest, you'll want to retire the hashtag at the end of the campaign. But use it as much as possible (and consider promoting your Tweets) during the campaign to build awareness.

For a sale, celebration, or other types of repeated excitement – re-using the hashtag is fine, and doing so will make it more interesting over time.
Twitter's Marketing team, @TwitterMktg, created the hashtag #BestOfTweets for their annual roundup of the best brand campaigns and programs on Twitter. The hashtag is re-used each year. 

Don't forget, you can also use branded hashtags. This Twitter Ad feature allows brands to add a fun, visually-appealing creative element whenever their hashtag is used across Twitter.

Did you know? The amount of attention an ad receives increases by almost 10% when Branded Hashtags are included.2 Want some support in creating your next Twitter Ads campaign? ​​Connect with our team of Twitter Ads specialists today.
Additional reading: 
1. Source: MAGNA & Twitter "The Impact of Culture", US, 2019
2. Source: EyeSee Research, Amount of attention ads received is defined by browsing time, 2016
Ready to advertise on Twitter?