How newsrooms can use Twitter's latest tools to break news.
Twitter is the fastest way to find out what's happening right now.
Twitter is the place where news breaks. Millions of people check Twitter to find out what's happening in the world. By using all the great tools Twitter has to offer, newsrooms can break news faster and more efficiently, while reporters can enhance their stories using Twitter Advanced search and TweetDeck. Let's see how:

Try Advanced search to find more sources.
When a story has just broken and you need more information, Twitter's Advanced search capabilities help keep you in the loop. Reporters can search for relevant experts, eye witnesses, other journalists, hashtags, and photos related to a story.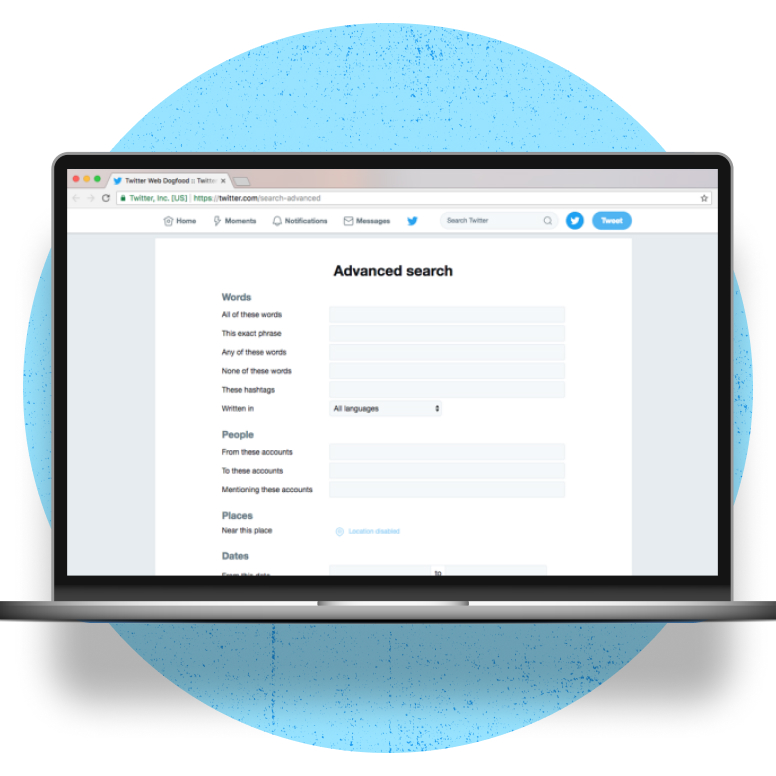 Use TweetDeck to filter news and manage multiple accounts.
When you're writing a story, set up filtered columns for specific searches and hashtags. TweetDeck allows you to manage multiple accounts at the same time, so you can share breaking news stories across different newsroom handles. Create Twitter lists that include local officials, police departments, and other accounts that are relevant to the story. Add this list to a column in TweetDeck.
Tweet in real time to keep your audience informed.
As the story develops and information is confirmed, be sure to Tweet the latest updates. Use relevant hashtags (for example, #breaking) and share what's happening, taking advantage of the 280-character limit. If you're reporting from the scene, shoot video or take photos on your phone and share them with your followers.
Recommend trusted accounts.
Share your fellow reporter's accounts and official government lists from main Twitter accounts. (But make sure all the users are verified accounts and, in the case of journalists, that they are trusted colleagues.)
Use threads to tell a bigger story.
The threads feature allows you to compose multiple Tweets at once and send them out simultaneously. Threads are great for sharing complex thoughts or data during breaking news, longer stories, or updates regarding an ongoing situation. Use polls to increase engagement.
Seek out your audience's opinion on a breaking story by creating a poll. This will increase reader and viewer engagement with your reporting.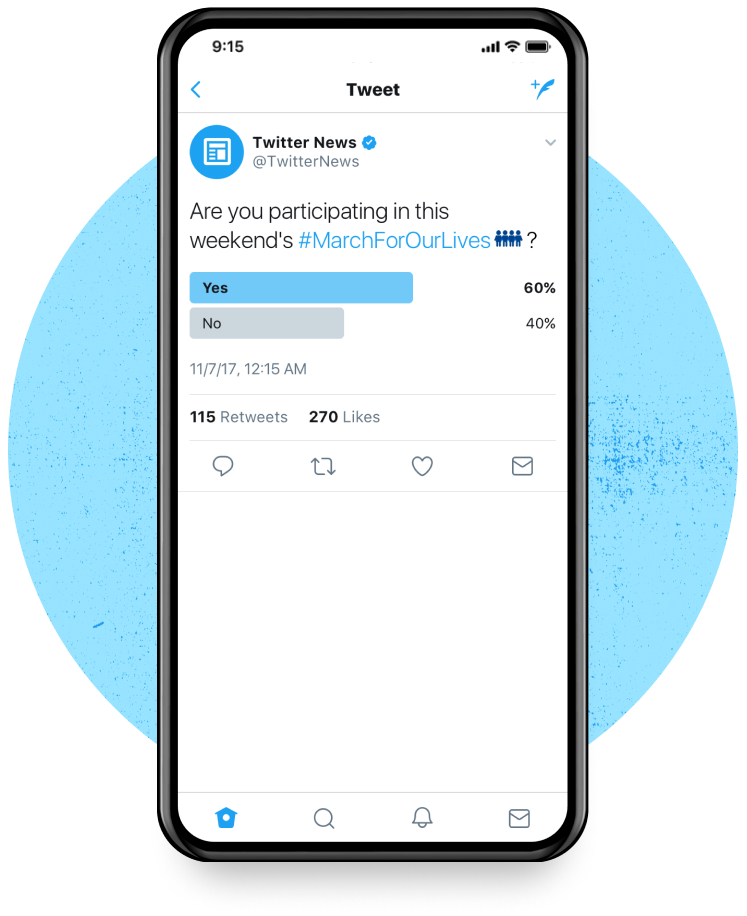 Enhance your reporting with streaming video.
Use Periscope to capture live footage on your smartphone or tablet and share it with your audience. Viewers can use Periscope's commenting feature to remark on stories and ask questions, which you can respond to in real time, creating a richer, more interactive experience for viewers and reporters.
Update as of Dec 15, 2020: Periscope and the Super Broadcaster program are shutting down on March 31, 2021. Learn more here. Provide context by creating Moments.
Moments help people keep up with what the world is talking about by compiling related Tweets from different Twitter members in one place. News organizations can also take advantage of Moments to compile their best Tweets from live coverage of an event. Support your live coverage with data visualizations.
Use data visualization to help get your point across. Here, you can see how this journalist Tweeted an article using a classic bar chart. Once news has broken, use Twitter to keep your audience informed in real time as the story unfolds. By Tweeting official updates, data, and more, you help your audience stay on top of the story.