How to connect with major events on Twitter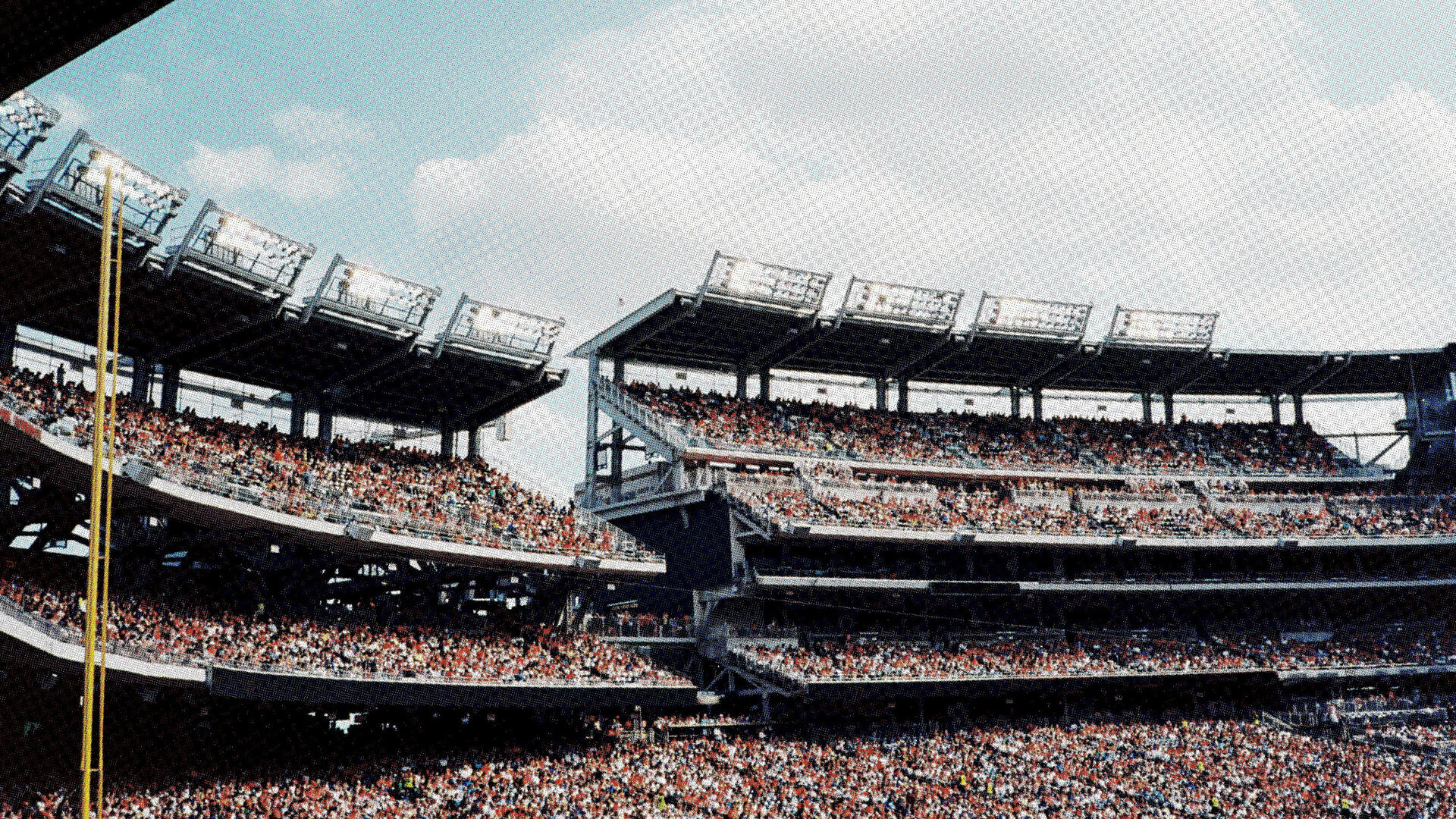 Looking to get involved in the conversation during major events? Twitter Account Manager, Isioma Odita, shares some tips.
From entertainment events to sports and TV, Twitter is where people turn to to talk about what's happening. Here are six of my favorite tips for leveraging the conversation that happens during major events and occasions on Twitter.
Plan well in advance
This might seem like a no-brainer, but it's worth mentioning that it's important to plan far out in advance. If you are planning a big activation around an event it is recommended that you plan it 2-4 months in advance, depending on the particular event. 
This helps ensure you have enough time to be strategic about your content and successfully connect with your target audience. 
Top tip: Create a content calendar of events and moments you want to connect with throughout the year to keep things organized. If you're curious about other events that are coming up this year, check out our Twitter connect calendar.
Research last year's top Tweets 
Want to be part of the conversation but have no idea what a "good" Tweet looks like? A pro tip when trying to figure out what an ideal Tweet looks like is to use the event hashtags from last year. 
For example, if you are looking to activate around The Emmys, you can look up #Emmys2021 or #Emmys in the Twitter search bar and filter the results by "top Tweets" to see some of the top performing Tweets.
Insider insight: People spent +22% more time on Twitter vs. leading competitor platforms during five major live events in the US/UK in 2019-2020.

Implement an organic and paid strategy
The most successful brands on Twitter have both paid and organic strategies. 
Organic Tweets help your brand connect with your followers, while Twitter Ads help you boost the reach and awareness of your brand.

One great way to engage with your audience organically is by creating a Twitter Poll. Polls can help you:
Get a sense of how your audience feels about an upcoming event

Keep tabs on engagement based on the number of votes the poll receives

Be a bit more personable
Some ideas for questions include asking which artist they think is going to win a particular award/event, a burning trivia question or what your followers are most excited about.
@evernote runs a Twitter Poll to connect to the Oscars conversation
For paid efforts, products like Amplify pre-roll can be a great way to tap into events. This gives you the opportunity to run your branded video in front of different publishers. 
In fact, using Twitter Amplify to connect with what's happening drives +68% campaign awareness and +24% message association.
Weave in targeting
When setting up Twitter Ads, make sure you incorporate relevant targeting. We have different types of targeting features on Twitter Ads Manager, but the two that are most important during events are keyword targeting, and follower look-alike targeting. 
For keyword targeting, it is important that you include hashtags that are relevant to the event you are trying to target. The more hashtags you add in, the more recommendations the "recommended" tool generates. 
It's also advised that you include handles of brands that are similar to yours using follower look-alike targeting. Doing this helps you reach more relevant people. Looking for more targeting tips? Check out my colleague Annika's blog on Twitter Ads targeting best practices.
Top tip: While adding in different targeting features, make sure to keep an eye on the audience estimate tool to ensure that it doesn't say "audience size is too small."
Build buzz before the event 

Leading up to the event, it is important that you are Tweeting about it. You can build excitement and engage with your followers by Tweeting memes or GIFs, creating Twitter Polls to find out what people think, or hosting a Twitter Space. 
A good time to start building buzz about an event is 1-3 weeks out, depending on how the conversation is progressing on the platform.
Sustainable brand @boxedwater Tweets a video ahead of #EarthMonth
Get involved with the conversation in real-time

While an event is going on, you want to make sure you are part of the conversation. To do this keep an eye  on the "Trending" tab, as well as the event's official hashtags. 
Tweet in real-time to show people that your brand is watching the event unfold, just like them. You can also engage with other brands that are Tweeting about the event, this can be a good way to create humor and engagement.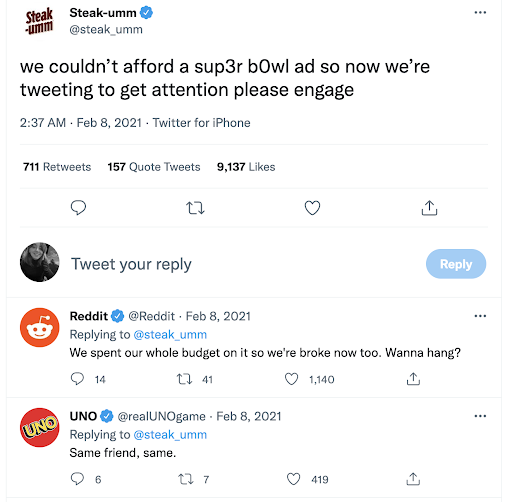 Consumer packaged goods brand @steak_umm Tweets about The Super Bowl
Twitter is where people turn to when events are happening. Get involved in the conversation, build your cultural relevance and see the power of connecting on Twitter first hand. Not sure where to start? 
Download the Twitter Connect Playbook and get in touch with our Twitter Ads specialists if you need help planning your next big campaign. 
Looking to connect at scale?