How to: Advanced search on X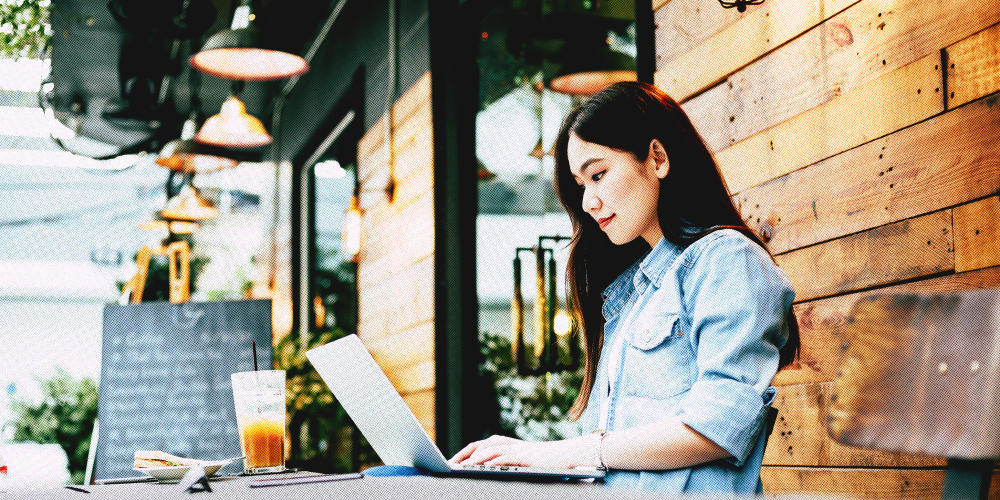 X is what's happening and where people come to join the public conversation. So it's no wonder there are hundreds of millions of Posts every single day. 
With this much content at your fingertips, sometimes it can be hard to find what you want or to filter out what you don't want...Say hello to X's advanced search.
Why X advanced search?
X advanced search allows you to tailor search results to specific date ranges, people, phrases (such as "what are the best headphones?", or "where can I find a makeup artist?"), and more. This makes it easier to find specific Posts, brands, and brand mentions.

You can find a Post by remembering a phrase in it — even if you can't remember who Posted it. You can filter to see everything that a particular account, let's say a competitor, for instance, Posted in October. In short, you can make your search as specific and customized as you want.
How to use X advanced search
Like the sound of those capabilities? Here's how to use the feature:
1. Start by doing a simple X search on the website's top, right corner.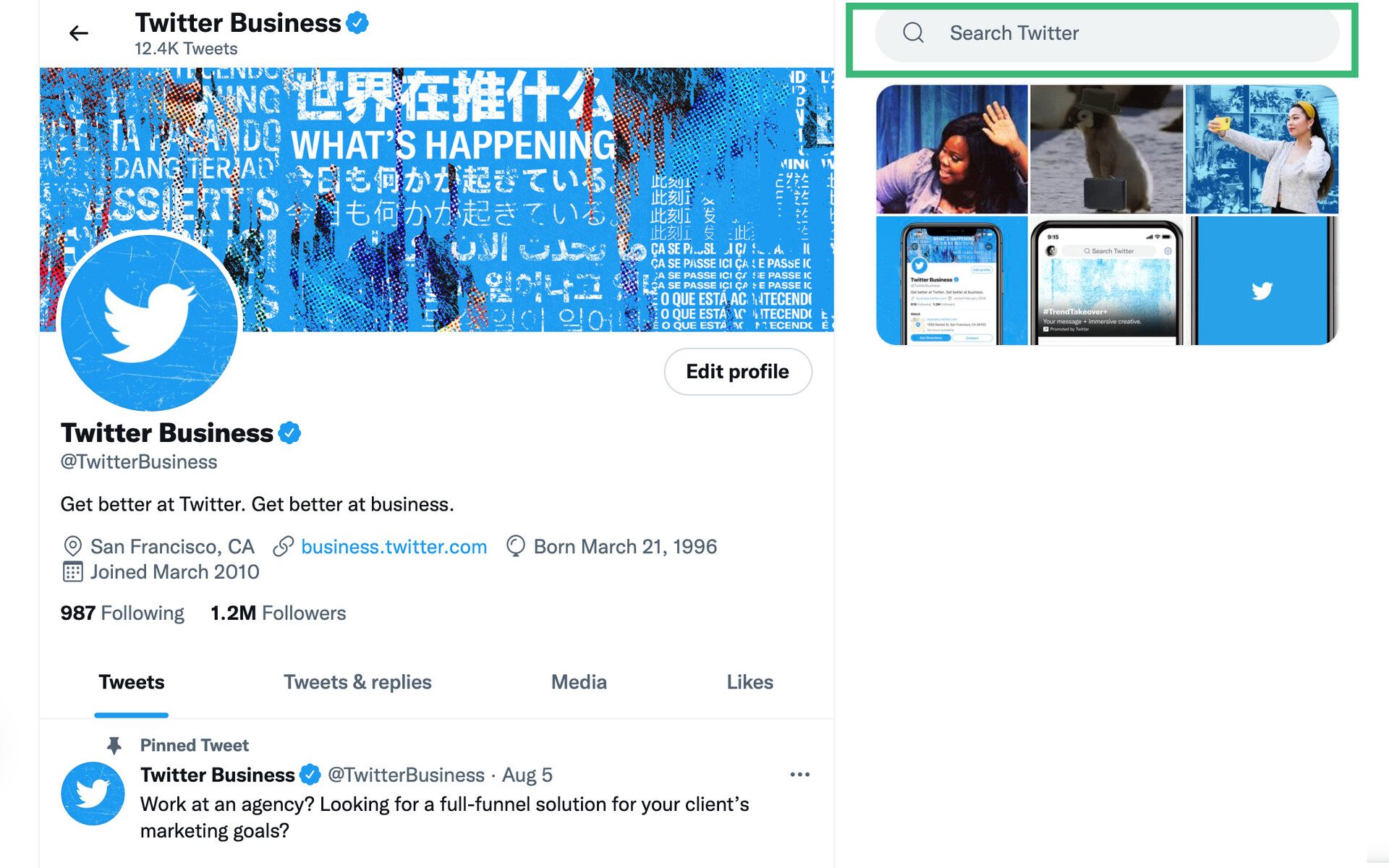 2. When you see the results, navigate to the 'Search filters' menu on the right, then click "Advanced search". This will take you to the advanced search options.

3. If you're searching for a word, phrase, or hashtag used in a Post or bio — start with the "Words" section.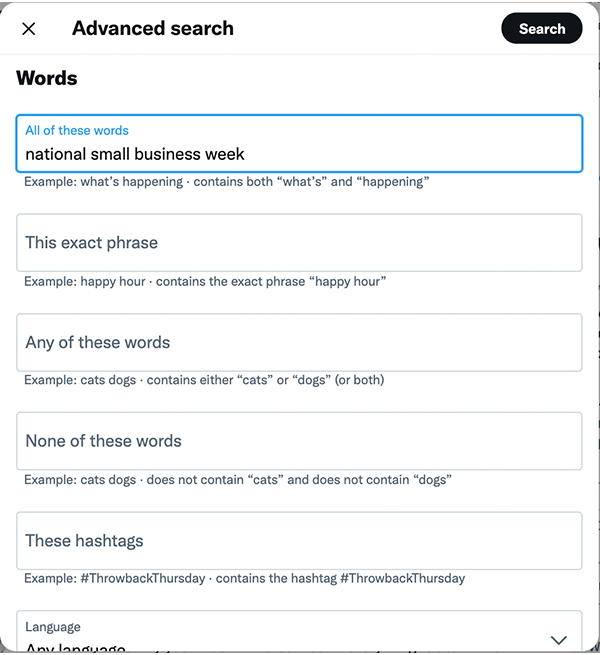 4. If you're focusing on specific accounts, use the "Accounts" filters. You can choose whether or not you're shown replies and original Posts, and Posts that include links.
Top tip: Track your own brand mentions in the "Accounts" field. This can help you find and reply directly to questions from your audience. Of course, you can also use this to carry out some competitor research.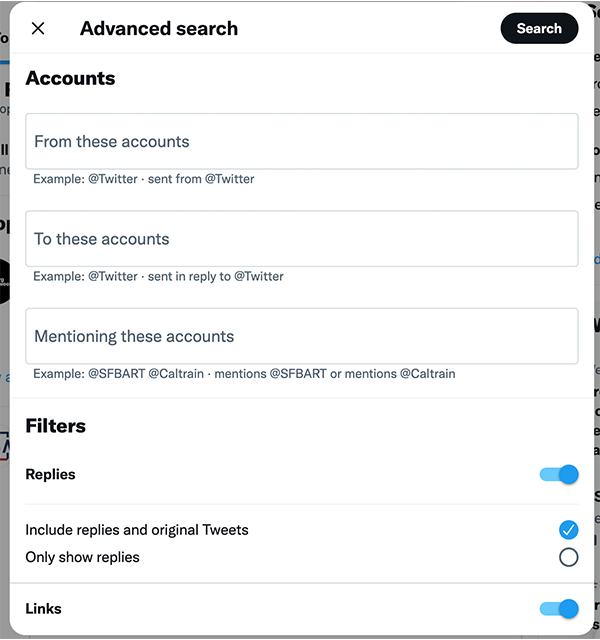 5. "Engagement", and "Dates" can add more precision to your search. Start broad, then make your search terms more and more specific.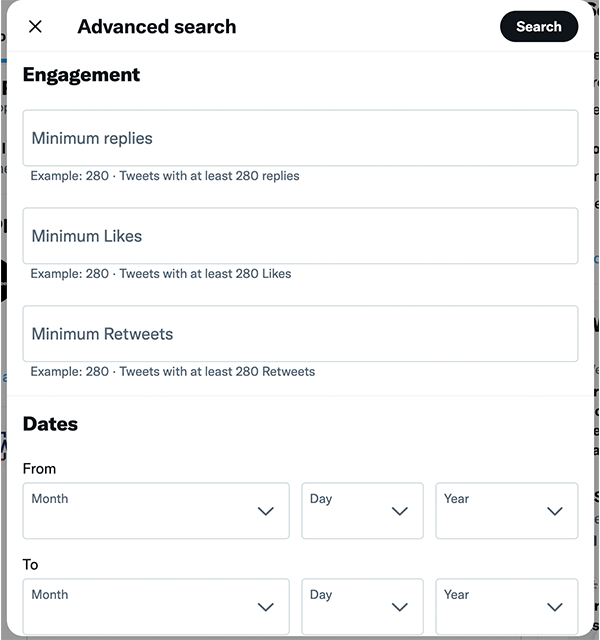 6. Click "Search". You can then filter your results by the usual tabs: if it's a popular Post ("Top"), a recent Post ("Latest"), a person ("People"), or if the Post contained media ("Photos" or "Videos"). Click "Advanced search" again if you need to keep filtering.

Top tip: You can save up to 25 searches per account. Saving a search will help you keep tabs on people sharing your content, mentioning you or your competitors, or Posting specific keywords you can target. To do this, click  "+ Save search" on the right-hand side of your search query.

Using X's advanced search can amplify your marketing strategy by helping your brand cut through the noise and customize your search results. For more handy tips and tricks, plus brand case studies, take a look at our small business resources.