Q&A: How Sticker Mule creates Tweets that drive engagement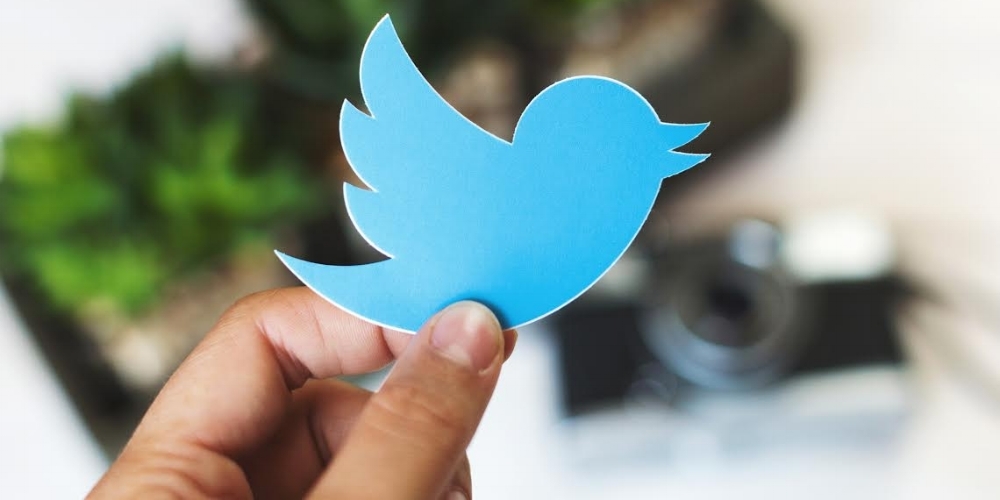 Creating an impactful social strategy can be a difficult task. How do you ensure your content is on brand? How do you go about testing and optimizing your Tweets?

One brand that stands out with their engaging Tweets and compelling video content is @stickermule. We chatted with their social media lead to learn about their Twitter strategy.
Tell us a bit about yourself.
My name is Lenny Roudik and I'm on the marketing team here at Sticker Mule. While at Sticker Mule, I've worked on various projects and currently lead Sticker Mule's presence on social media. 

Fun fact: Twitter actually helped me land my current role. 18 months ago I reached out to our CEO through a Tweet. He responded to my Tweet, offered me a job, and here I am! 
What does a typical workday look like for you?
Managing social media for an international brand with customers in different time zones means you're constantly connected. I start my day early going through the stream of notifications that have come in overnight. After that, I usually review the content that will go out and check the trending topics on Twitter. 

Throughout the day, I track our social media performance and brainstorm the content we will share in the coming days. In addition to planning content, I work on our brand and influencer marketing partnerships.
You all have done a great job at getting your brand out there. What's your marketing strategy?
The core of our marketing strategy is to deliver the highest quality products as fast as possible. In all of our marketing activities, we show the benefits of using our products and the value of our brand.
How does Twitter fit into your marketing mix?
Twitter is a key part of our marketing strategy and was the first social media platform we joined. We value Twitter for the variety of content we can share, fast access to large audiences, and real-time customer feedback. For example, before launching new products we often ask our followers to beta test and share their thoughts.
Your Tweets see some great engagement. How do you decide what to Tweet?
Being concise and sharing the right content is always top of mind when planning Tweets. Whenever we are about to publish a Tweet, we make sure that it reflects our content principles and marketing strategy. We focus on Tweeting creative use cases for our products, trending hashtags (anything from #NationalDogDay to #MotivationMonday), and standout designs from our customers.
Do you find that any specific types of Tweets tend to see higher engagement rates?
Our Tweets with videos see lots of engagement. We created a video showing how to use the image trace feature in Adobe Illustrator and it was our most popular video this summer. 

Twitter Polls also have high engagement rates for us. Polls have been a great tool for us to start conversations with our followers. 
What are a few Tweet examples that you think really capture the Sticker Mule brand?
This year's April Fools prank was inspired by a follower who shared the idea with us on Twitter. This Tweet captures our creative and playful side. 

This Tweet shows what the Sticker Mule brand is about because we aren't selling or pitching anything, we just wanted to create a helpful resource for those interested in learning design.

We love inspiring people with creative designs and often share creative stickers that our customers' design. This is also a great way to show appreciation to our creators while encouraging others to share their designs with us.
How does testing and optimizing content play a role in your Twitter strategy?
Experimenting and Tweeting different types of content is critical to understanding what will resonate with your audience. Every platform has a different purpose and it's important to share the type of content that works best for that platform. Twitter is made for short-form content. We track which type of content our followers are engaging with and Retweeting. After figuring out which content is performing best, we start crafting more of these types of Tweets.
How do you show your results to your wider team?
I share data from Twitter analytics with the team during a weekly call. Twitter analytics makes it easy to analyze our Twitter data all in one place. Quarterly, I compile all our analytics data and share it with the team.
Any final tips for brands trying to drive Tweet engagement?
If you're trying to increase Tweet engagement for your brand, veer away from trying to sell with every Tweet. Instead, focus on creating content that provides value to your followers. If customers follow your brand it's because they are interested in your mission and your story. Treat Twitter as a storytelling platform instead of pushing sales-focused content in every Tweet.
Anything additional you'd like to add?
Don't forget to leverage Twitter's advanced search functionality. It's one of my favorite Twitter features. For example, If you are a brand that sells phone cases, you can simply search "need a case" in the search box and find thousands of customers in a couple of seconds.


Additional reading:
Ready to advertise on Twitter?