How 100 year-old candy company @seescandies maintains their sweet legacy using Twitter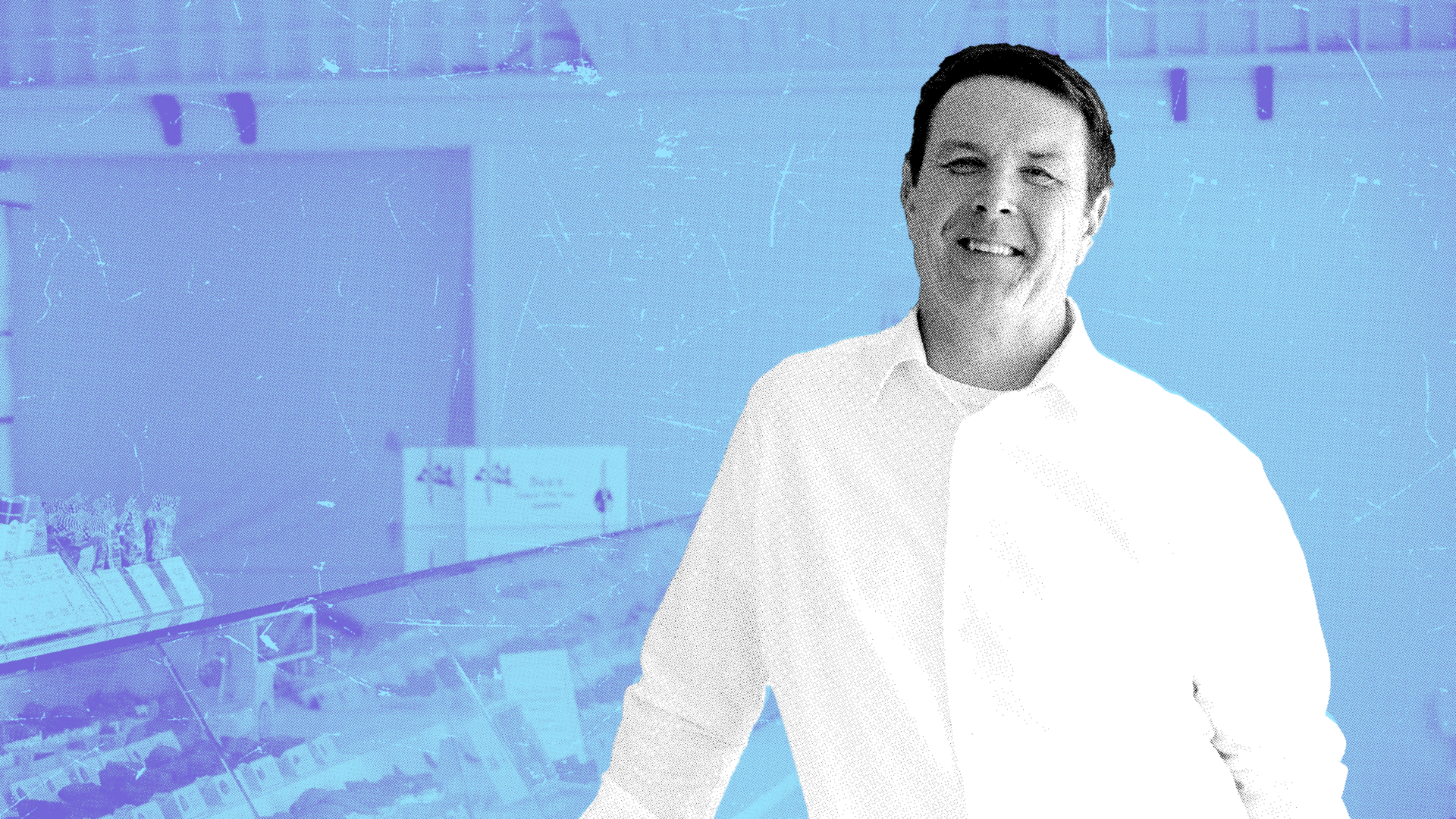 See's means quality, and See's means joy. We take great pride in the quality of customer service we offer at See's Candies and value the relationships we build with our customers. For over 100 years, we have been serving customers with a smile in our brick-and-mortar shops, and now, thanks in part to our growing presence on Twitter, we are able to share smiles with an even larger community as well as interact, engage, and quickly respond to customers online.
For the last century, See's Candies has grown a successful candy business by harnessing the power of word-of-mouth marketing – and crafting exceptional chocolate candies, of course. With more than 13K followers, @seescandies has successfully tapped into Twitter's ability to bring word-of-mouth marketing to the 21st Century by connecting businesses (like See's) to their customers online.
Through strategic experimentation of Twitter Spaces, Retweets, Polls, and quality creatives, See's Candies has grown their loyal customer base and are more attuned to their followers than ever before.
We sat down with Pat Egan (@TheSeesEO), President & CEO of See's Candies, to learn about the history of female entrepreneurship at See's, their unique-to-Twitter content strategy, and his advice for other businesses looking to grow their own Twitter community.
Your sweet business
Tell us about your business.
For over 100 years, See's Candies has been dedicated to making candy Mary See's way. Only the finest, freshest ingredients are used in making each recipe. American-made, famous for deliciousness, with the friendliest customer service – since 1921. 
As a 100-year-old company, what tips do you have for other small businesses looking to achieve that same longevity?
Never compromise on quality and always put the customer first.
How does female entrepreneurship present itself in See's Candies' brand DNA today?
Mary See, See's Candies co-founder, was an inspiring trailblazer for women in the 1920s. If it weren't for her entrepreneurial spirit and unwavering dedication to making the best confections with only the finest and freshest ingredients – there would simply be no See's Candies.
As a business, how do you utilize Twitter?
Twitter allows us to constantly have conversations with our community. We use it to continue to share our story, streamline new candy news, as well as further strengthen our relationship with our fans by consistently engaging with them. We identify what our fans are super excited about and also analyze any feedback that they share with us.
Tell us about your role within the business!
As President & CEO of See's Candies, it is my honor and privilege to move See's forward while maintaining the company's sweet legacy. It's a regular balancing act between maintaining the highest of standards and supporting our long-time approach to making the best candy anywhere and having the best customer service possible. At the same time, always challenging ourselves to evolve, embrace technology, and not be afraid of change.
Compared to other platforms, why does Twitter work for you and your business?
Twitter works for us because it amplifies word of mouth. Before social media existed, word of mouth was key to our thriving business. Now, you can create a Tweet detailing how delicious the Scotchmallow you just had was to the whole world and encourage others to try a piece for themselves instead of just one person at a time. It allows us to reach more people while maintaining authentic conversations. We are able to continuously converse with our fans in real-time – they are a part of our See's family.
Quality Tweets and creatives
What makes a good Tweet? Where do you find your inspiration?
A good Tweet is original and engaging. Maybe it's funny or relatable, or just plain sweet. It embodies who we are as a brand and makes our followers want to react with a Retweet or comment. We look to our See's fans for inspiration. Many fans tag or mention us on Twitter to share their personal See's stories that inspire our future content and interactions.
What kind of imagery works best for you on Twitter?
We tend to see the most engagement with macro images or content that really hones in on the quality of our candy, whether it be a close-up of the inside of a Scotchmallow or a layout of Assorted Chocolate boxes that fill the entire frame. We also receive a lot of positive engagement from behind-the-scenes content of our Candy Kitchen, content involving our shop employees, nostalgic imagery of our old shops, as well as interactive graphics like our current Candy Competition Bracket.
What goes into promoting a new candy launch on Twitter?
We ensure there is a weekly cadence of posts driving to our website and shop to try our new candy. We share behind-the-scenes footage from our Candy Kitchen as well as macro shots showcasing the delicious details. We also include our newest candy as a prize in our Twitter Parties so that winners can be amongst the first to try it and share their excitement with their friends, family, and community.
Holidays are huge moments of conversation on Twitter. How does your brand tap into buzzy moments to promote your products?
Holidays are our busiest times of the year because we have the honor of being a part of so many family holiday traditions. We join the conversation by sharing holiday celebration inspiration, whether it be Christmas gift ideas, Valentine treats for all of your loved ones including yourself, and right now Easter is around the corner so we are sharing Easter basket and egg hunt ideas. Our hand-decorated eggs are an Easter tradition staple!
Any tips for sharing creative that gets good engagement?
Connect your brand to trending social events and hashtags, whether it be March Madness, International Women's Day, or relevant faux holidays like #NationalChocolateCoveredNutDay.
In addition to our sweets being high quality and American-made, we are known for our amazing team and customer service. We create content that aims to showcase this. For example, for Employee Appreciation Day, we created a video showcasing our employees and their favorite See's piece. Whenever possible, share the faces behind your brand.
What tools do you use in your Twitter strategy?
We export Tweet Activity Data using Twitter's native analytics feature to measure weekly and monthly impressions and engagements. Our imagery and video is created by our Creative and Social team through photoshoots as well as candid content shot on iPhone.
Your account hosts lots of Twitter Spaces featuring giveaways. How have you seen success using this strategy?
Our weekly Twitter Parties garner a lot of buzz because our See's fans have the opportunity to speak to other fans, as well as the opportunity to win a sweet prize that is usually one of their favorites or soon-to-be favorite pieces. Winners from every week then continue to share their excitement with photos of their sweet prize, encouraging their followers, friends, and family to participate in the upcoming Twitter Party. We then quote Tweet or Retweet these posts on our page, which further encourages participation and increased engagement.
To participate in our Twitter Party giveaway, you must make sure you're following @seescandies, and participants must include two hashtags in their response – #CandyConversation and #SeesCandies. Thus, as participation continued to grow, we began to see See's trending with these hashtags or our fans would tell us that we are! Continuously appearing on the Explore tab undoubtedly boosted our reach as well as contributed to our rapid follower growth. We see anywhere from 100-400 new followers after each Twitter Party.
Sharing the love
Any tips for small businesses looking to grow their Twitter following?
Incorporate weekly Twitter Parties! Be sure to create two to three hashtags attributed to your brand that will be used consistently in every Twitter Party response. Also, ask your community questions through polls or simply Tweets to get to know them better. Lastly, experiment with a variety of content (pictures, videos, memes, etc.) to see what results in the highest engagement. Then, model future content on the highest performers.
Any other small businesses on Twitter you'd like to give a shout out to?
We'd love to give a shout out to @GuittardChoco for continuing to help us create our special chocolate blend, as well as @marianinut and @BlueDiamond for always sourcing only the highest quality walnuts and almonds.
As a small business, do you have any tips for others balancing running a business with posting on social media?
Ensure there is at least one person managing your social media community and stay consistent with posting. Plan ahead so there is a steady stream of content.
If you're a small business on Twitter looking to grow, check out our Small Business Resources Follow us on Twitter too (@TwitterBusiness), where you can keep up to date with product updates and content designed to help you.
Ready to connect at scale?