Q&A: How fashion start-up Rothy's uses Twitter to drive brand awareness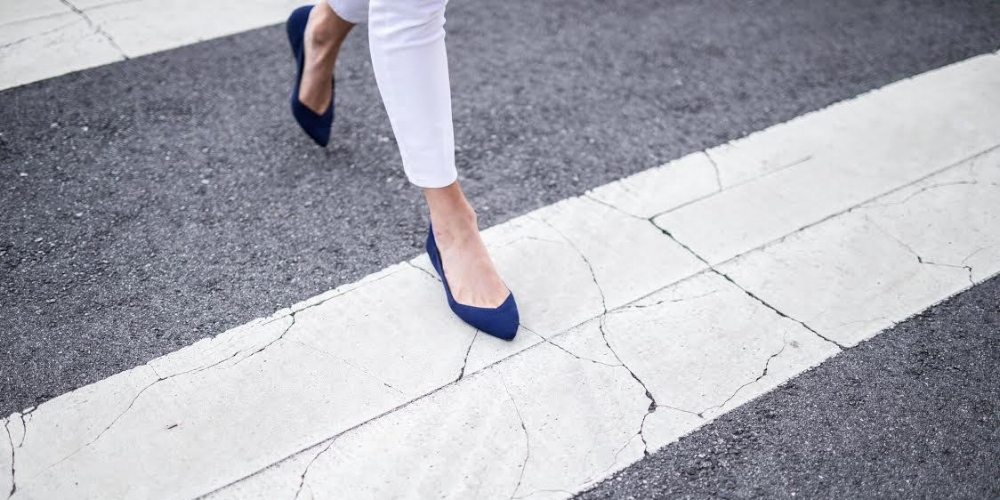 Creating an impactful social strategy can be a difficult task. How do you ensure your content is on brand? How can you leverage social to drive brand awareness?

One brand that stands out with their engaging Tweets and impactful Twitter Ads is sustainable fashion start-up @rothys. We chatted with their marketing team to learn about their Twitter strategy.
Tell us a bit about yourself.
Lacey Young: I'm the brand manager here at Rothy's. I'm passionate about content creation, social strategy, and leveraging digital media to build brands.
Jenny Robinson: And I'm Rothy's interim VP of e-commerce and Digital Marketing. Previously I led e-commerce and digital marketing for luxury beauty brands.
What does a typical work day look like for you?
We are a lean team at a fast-growing brand, so we wear many hats. Our team focuses on brand strategy, acquisition, and honing our messaging. We tackle everything from marketing strategy, site optimization, and performance marketing to the planning and execution of photo shoots and content creation. Part of our time is spent interacting with our community on social media and figuring out how best to delight our customers.
All while wearing our Rothy's, of course.
You all have done a great job at getting your brand out there. What's your marketing strategy?
Word-of-mouth marketing from our passionate customers plays a critical role in our marketing strategy. Another key piece is focusing on reaching potential customers online where they are — like on Twitter. By leaning on the visual appeal and stylishness of the shoe, we let the product do most of the talking in our marketing.  
How does Twitter fit into your marketing mix?
We use a data-driven approach with our marketing initiatives to ensure we have the ideal media mix across channels. Twitter acts as a catalyst for reaching people where other platforms can't — when people are on the go, looking to consume content. This is in contrast to the way people behave on other platforms, where they may not be looking to engage with brands.
Describe the Rothy's brand.
Rothy's are a chic, front of the closet shoe, designed for life on the go. They are made from recycled materials and are out the box comfortable. We make them with little waste, caring about the Planet as much as good design.
What are a few Tweet examples that you think really capture the Rothy's brand?
Part of telling our brand story is educating our customer on Rothy's product benefits. The shoes are machine washable, for example, which someone might not realize right away. 

Our team members and loyal customers are important to our brand. We highlight them by sharing their beautiful images of them wearing their Rothy's. 

We stand out from other fashion brands by using strong imagery that features our sustainable materials.
How do you use Twitter Ads to amplify your marketing efforts?
Twitter is instrumental in building and maintaining awareness for Rothy's. Part of our marketing strategy is to maintain brand awareness wherever our customers' eyeballs are. Since both prospective and current customers are consuming content and engaging on Twitter, serving ads on the platform lets us be in the right place at the right time — which is perfect for our growing brand.
How do you plan and create Twitter Ads that will resonate with your target audience?
When people scroll through their Twitter feed, they're looking for concise, unique content, more than other platforms. People want to see information that is relevant and interesting to them — at lightning speed.
In order to catch someone's attention in such a fast-paced environment, it's important to have original creative that's eye-catching. For us, this means bright images and short copy that pops. The fact that people scroll through their feed quickly scanning for interesting content drives all of our decisions when crafting creative and messaging.
Here are a few standout Twitter Ads which feature some of our secret sauce:
Any final tips for brands trying to increase brand awareness with Twitter?
Here are our top three tips to keep in mind when creating Twitter Ads: 
Pair eye-catching creatives with concise copy. This is paramount to grabbing people's attention.

Make your bids in line with performance goals, optimizing for each audience and ads creative combination.

Ensure that your audience targeting is relevant to your brand and target demo. Don't forget retargeting and email match!
Know a brand doing interesting things on Twitter? Tweet us @TwitterBusiness.
Additional reading:


Ready to advertise on Twitter?