How journalists can use Twitter safely
As we observe World Press Freedom Day, our thoughts are on the last year, which has brought the role of journalism in society into sharp focus. Whether it's the global pandemic, a violent coup d'etat, or state-sanctioned restrictions on reporting, journalists face incredible, sometimes life-threatening challenges to bring us the information we need to make informed decisions about the connected world we live in.  
Twitter is committed to building a platform where the public has access to reliable information from trusted sources, and where journalists feel safe to share and discuss what they report. 
Below is a comprehensive summary of the tools and resources journalists can use to stay safe on Twitter.
Make it easier to get help
Helping secure your account
Use two-factor authentication: Add a vital extra layer of security for your account that allows you to add a further security check in addition to your password.
Ensure you have a strong password: Using a unique and complex password that you regularly change is the first line of defense for your account. It shouldn't include personal information or obvious words like "password." Instead, opt for a mix of uppercase and lowercase, numbers, and symbols.
Enable password reset protection: Select this option in account settings so that you're asked for the associated email address and phone number for the account. This will enable a password reset email or text.
Protect your Tweets: When you sign up for Twitter, your Tweets are public and able to be seen by all. But, you can also choose to make your Tweets visible only to your followers. You'll receive a request whenever someone wants to follow you.
Beware of suspicious messages: Twitter will only reach out to you in-app or via an email from the following domain https://twitter.com. If you're in any doubt, go directly to twitter.com and log in there.
Using our safety features
Filter out the noise with Mute
There may be occasions when some content is irrelevant to you and your work. Mute is a feature in your settings that allows you to remove an account's Tweets from your timeline without unfollowing or blocking that account. These accounts won't be notified that you've muted them. However, you can still receive notifications when they mention you in Tweets or send you DMs.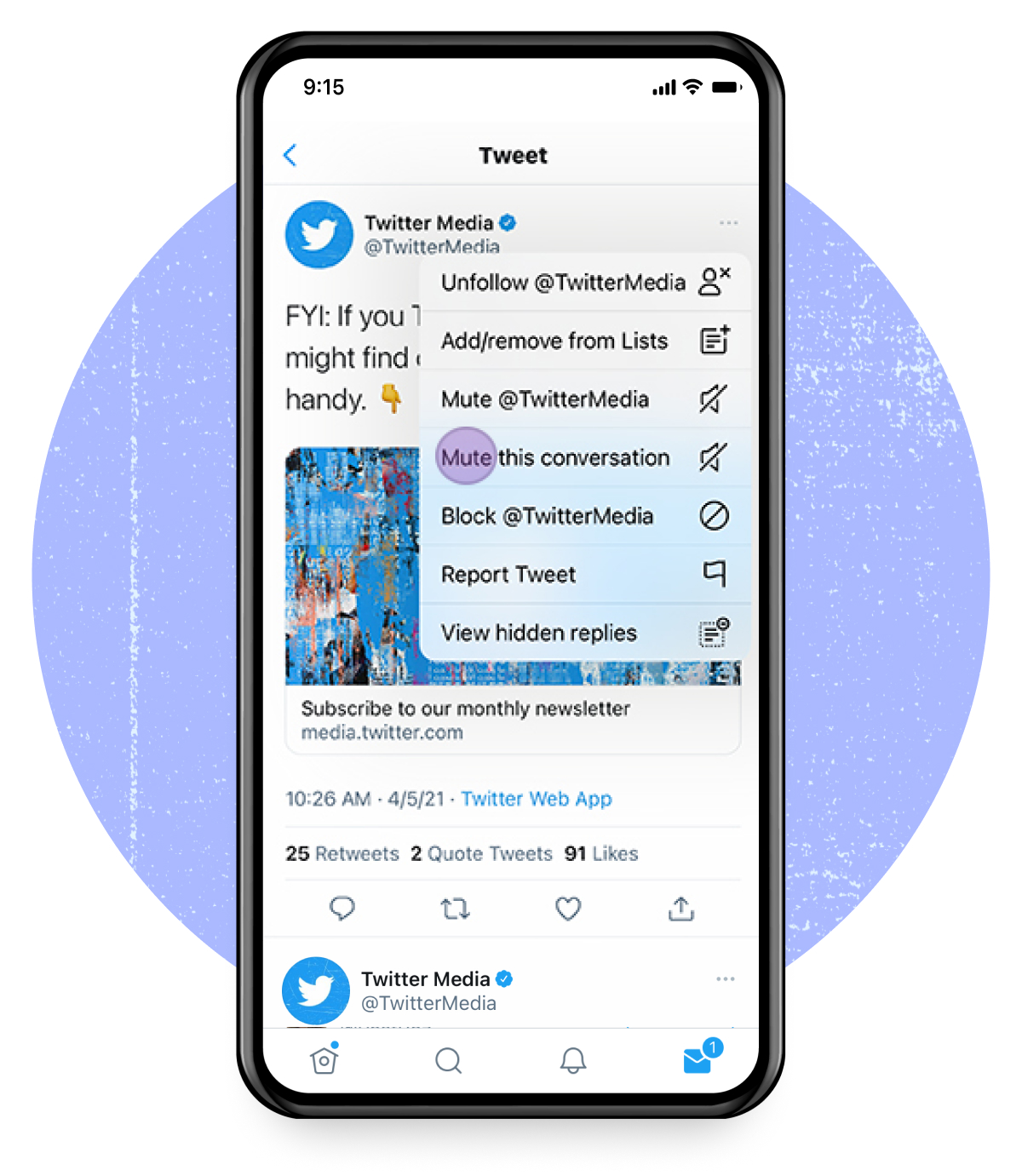 Blocking enables you to restrict specific accounts from being able to interact with your account. Blocked accounts will be unable to see your Tweets, accounts you follow and those following you, Lists, and Likes. You'll also stop seeing their Tweets in your timeline.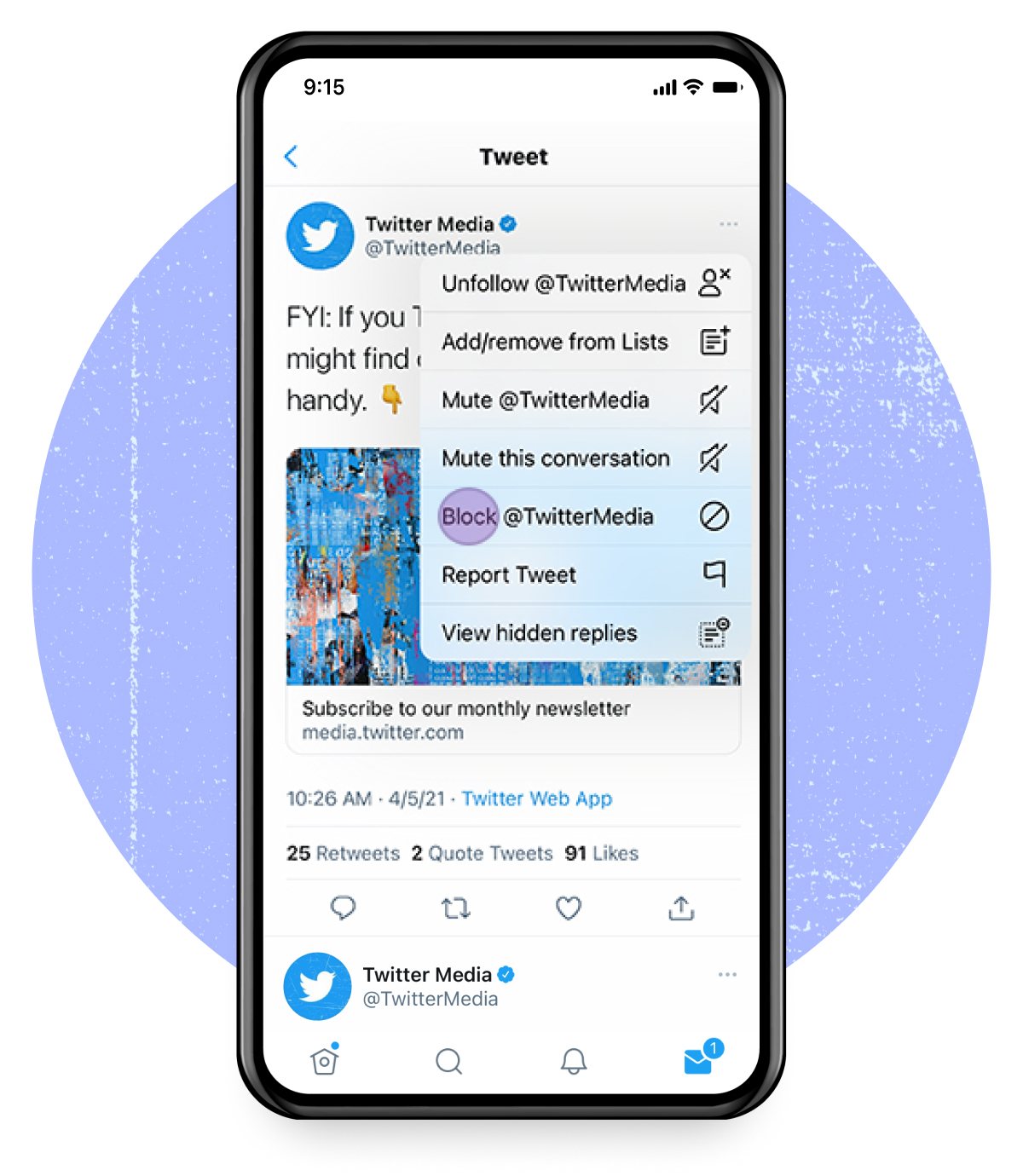 Filter your Notifications
If you're receiving unwanted mentions or replies from accounts you don't follow, you can opt to filter the notifications you receive. In addition to this, you can also limit Tweets based on certain keywords, phrases, hashtags, or usernames. Flagged Tweets will then be removed from your Notifications tab, push notifications, Home timeline, and replies to Tweets.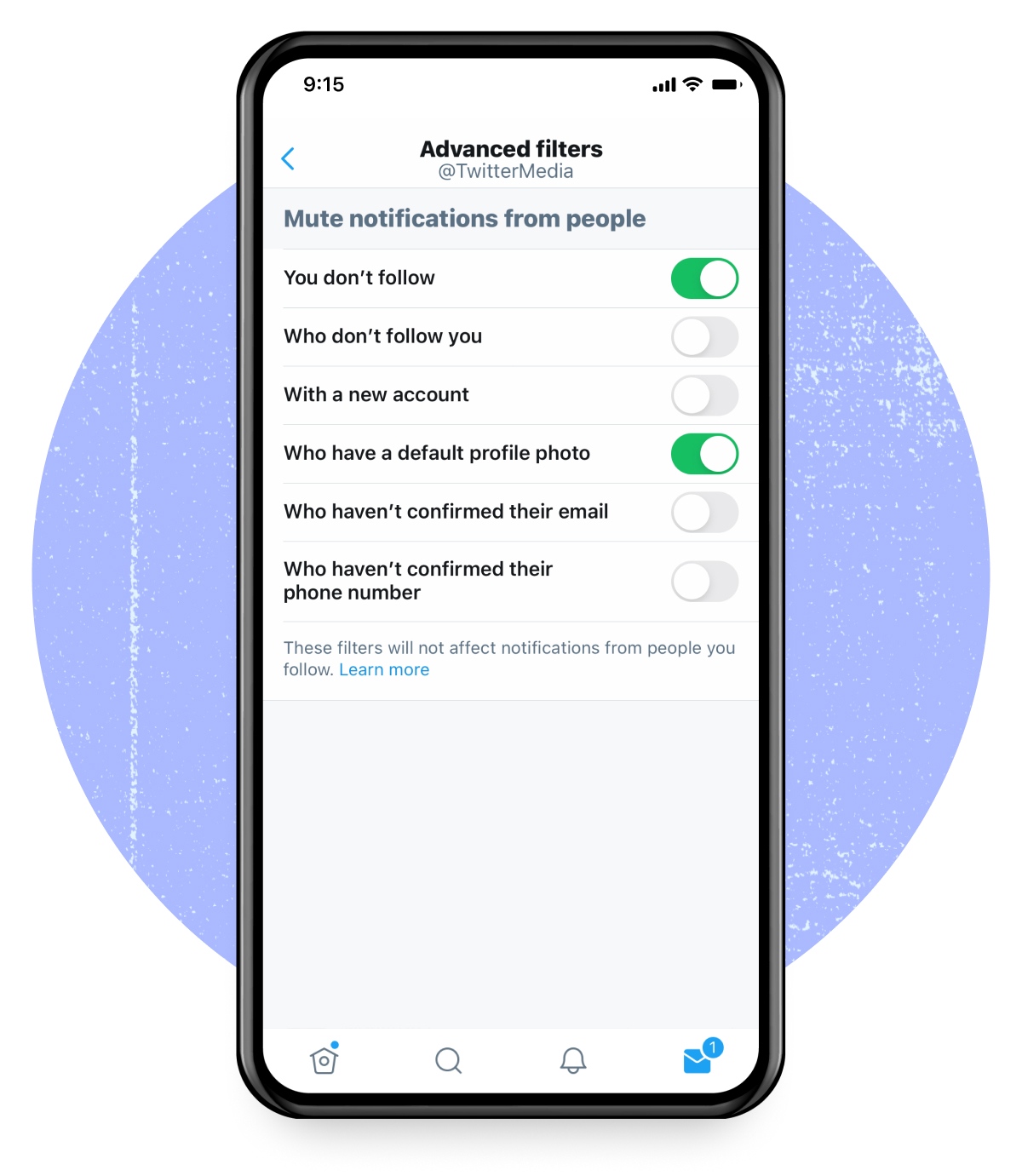 If you're covering a particularly difficult beat or subject, you can limit negative comments by hiding replies to your Tweets to help drive a focused and healthy conversation.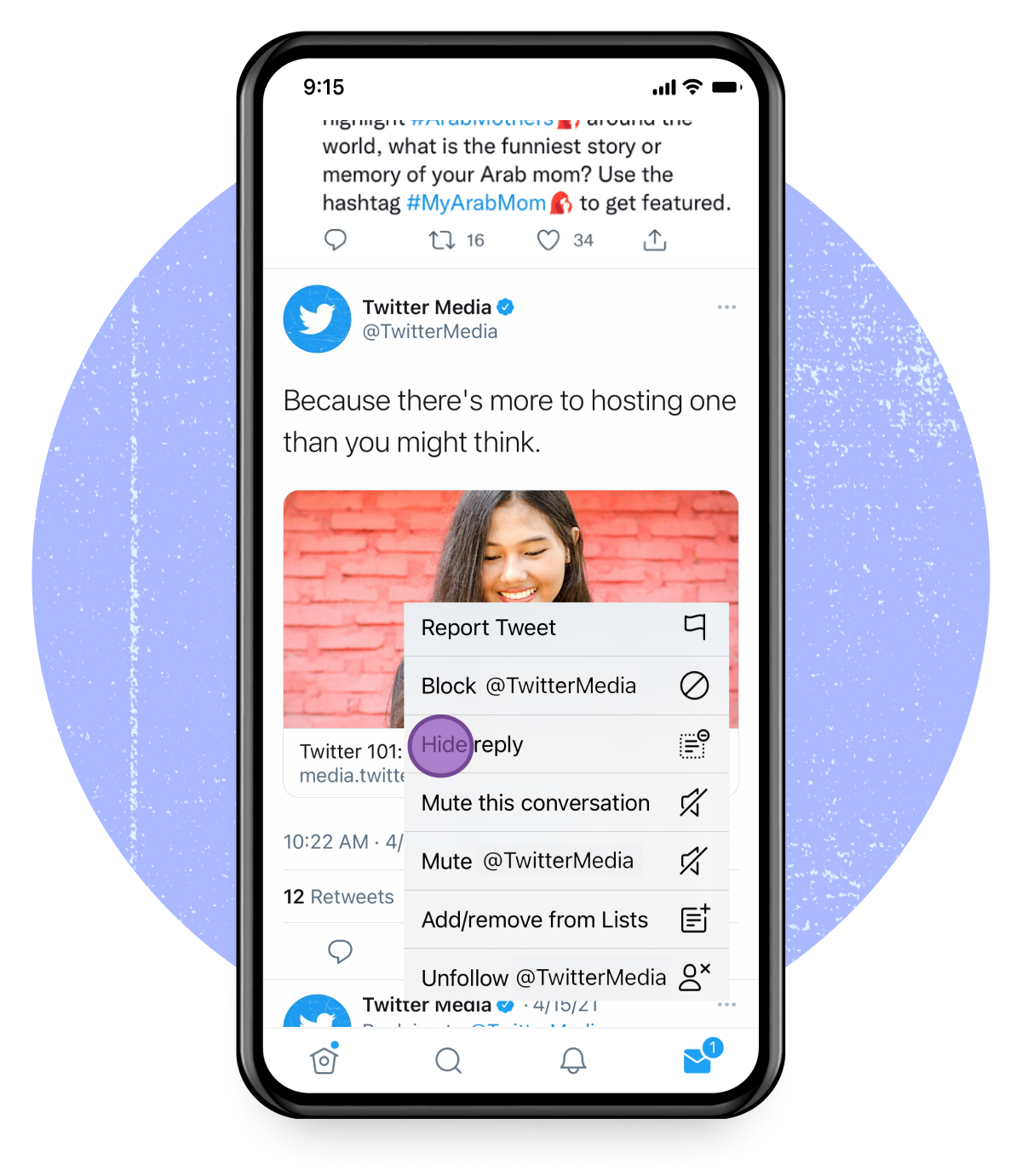 Leveraging our products and tools
We recently introduced this feature to let people choose who can reply to their Tweets and join the discussion. Tweet authors can have more say over who can comment to keep the conversation focused and free from harmful replies. But whoever you want to comment — everyone, people you follow, or people you tag — we label the Tweet for transparency. Everyone can see; they just can't reply.
Newsrooms and journalists have been quick to adopt this feature, using it to conduct one-on-one interviews, have conversations as a reporting team, and host panel discussions on a variety of news stories.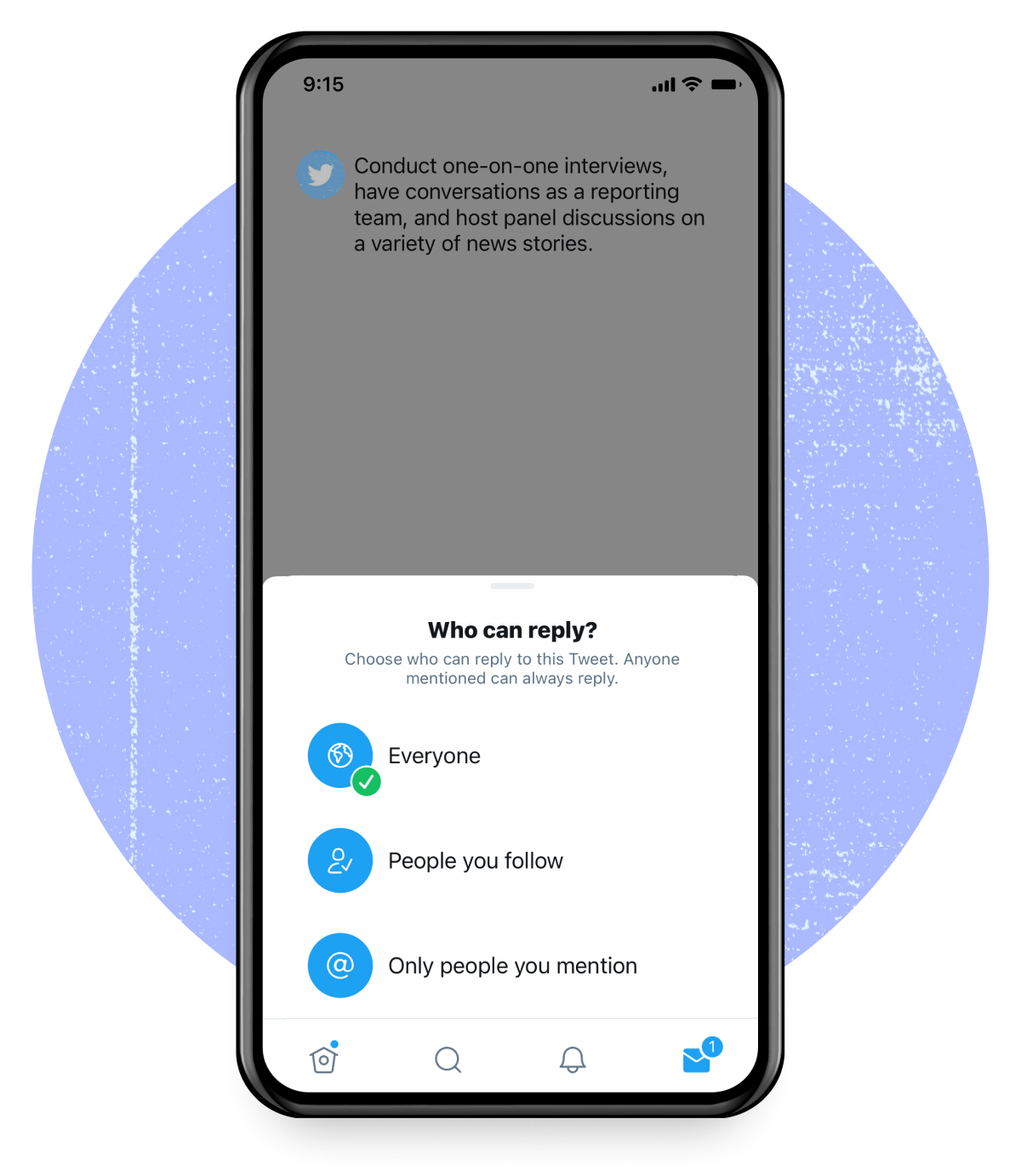 As a journalist, you want to be tuned in to the latest information and perspectives coming from contributors, colleagues, and people of interest to your story. To that end, when accounts you follow Tweet or broadcast live, you can choose to be alerted via the notification icon on their profile page.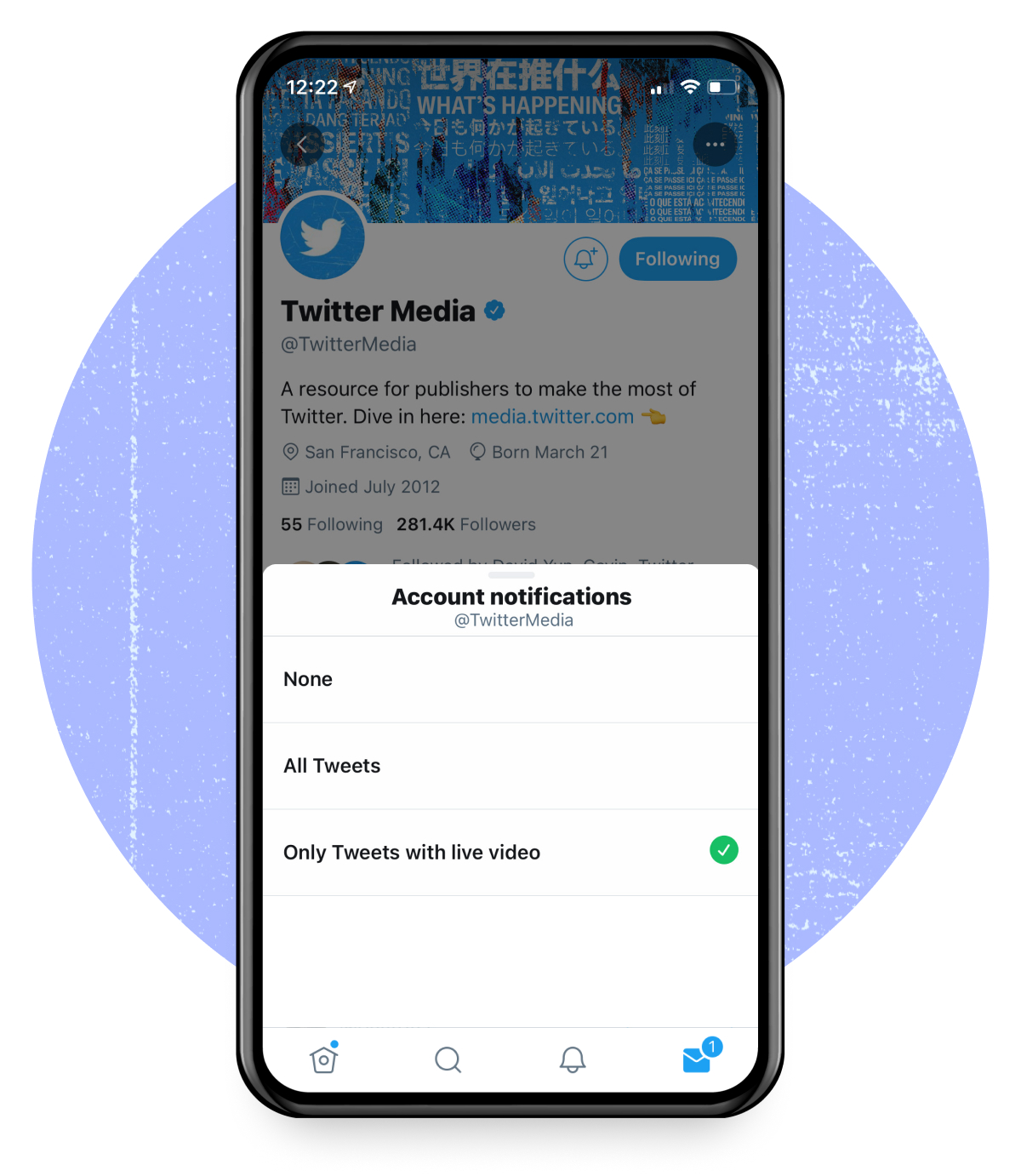 Lists are a hugely important resource for keeping abreast on what trusted sources are Tweeting about, from colleagues to contributors from a specific field. You can create Lists based on what you see in your own timeline and choose to join Lists created by other accounts.
For newsrooms, Lists can be a great way to increase followers for all their related accounts, including staff journalists. They can also be deployed around a particular story or even breaking news coverage.