How @fishwife cast a wider net to connect with their customers on Twitter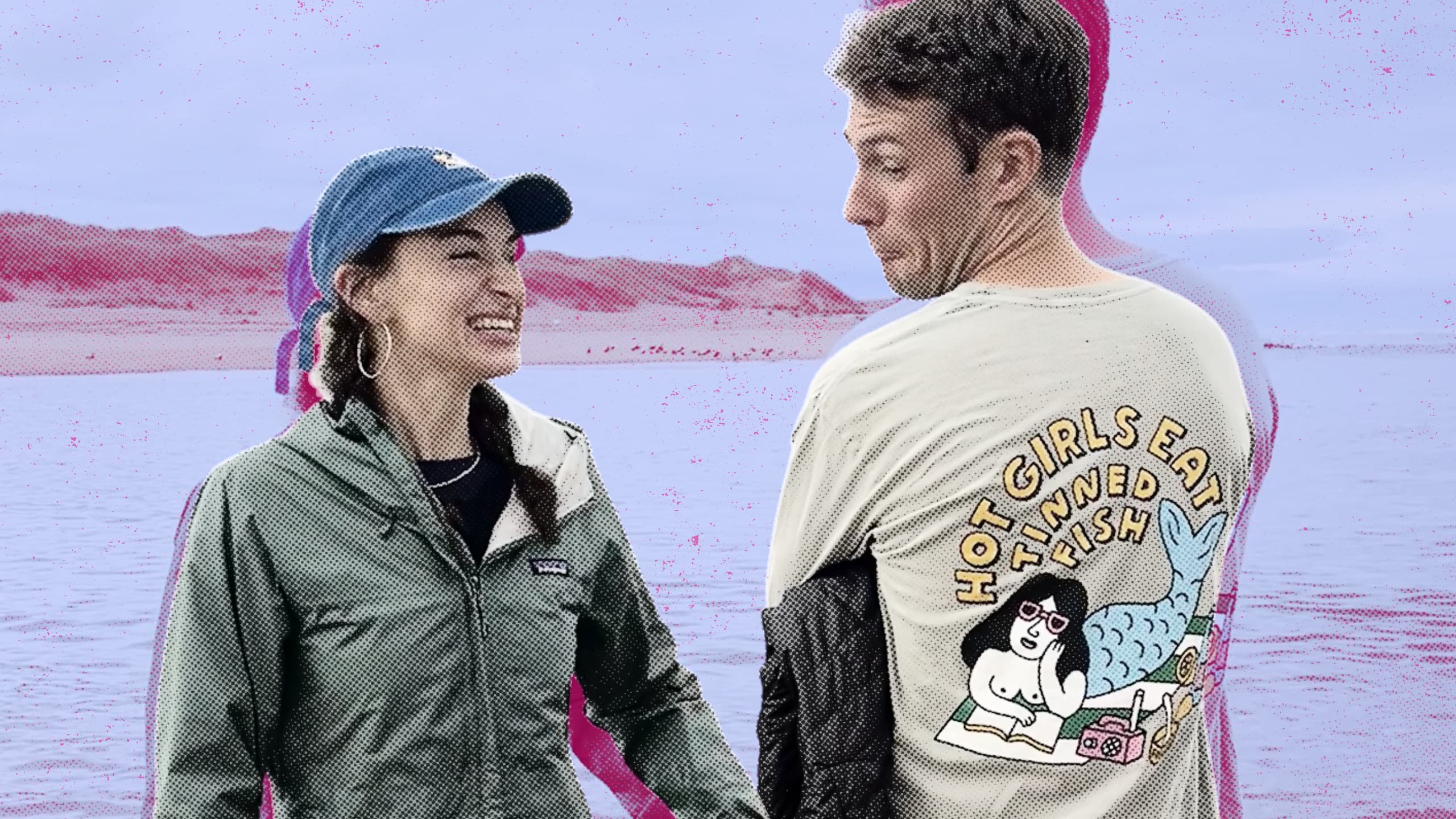 Our Guide for Businesses and Professionals is ideally suited for small businesses looking to up their game on Twitter, and Los Angeles-based Fishwife (@fishwife) was the perfect candidate to put our guide to the test in terms of deriving real, actionable results for their business on Twitter.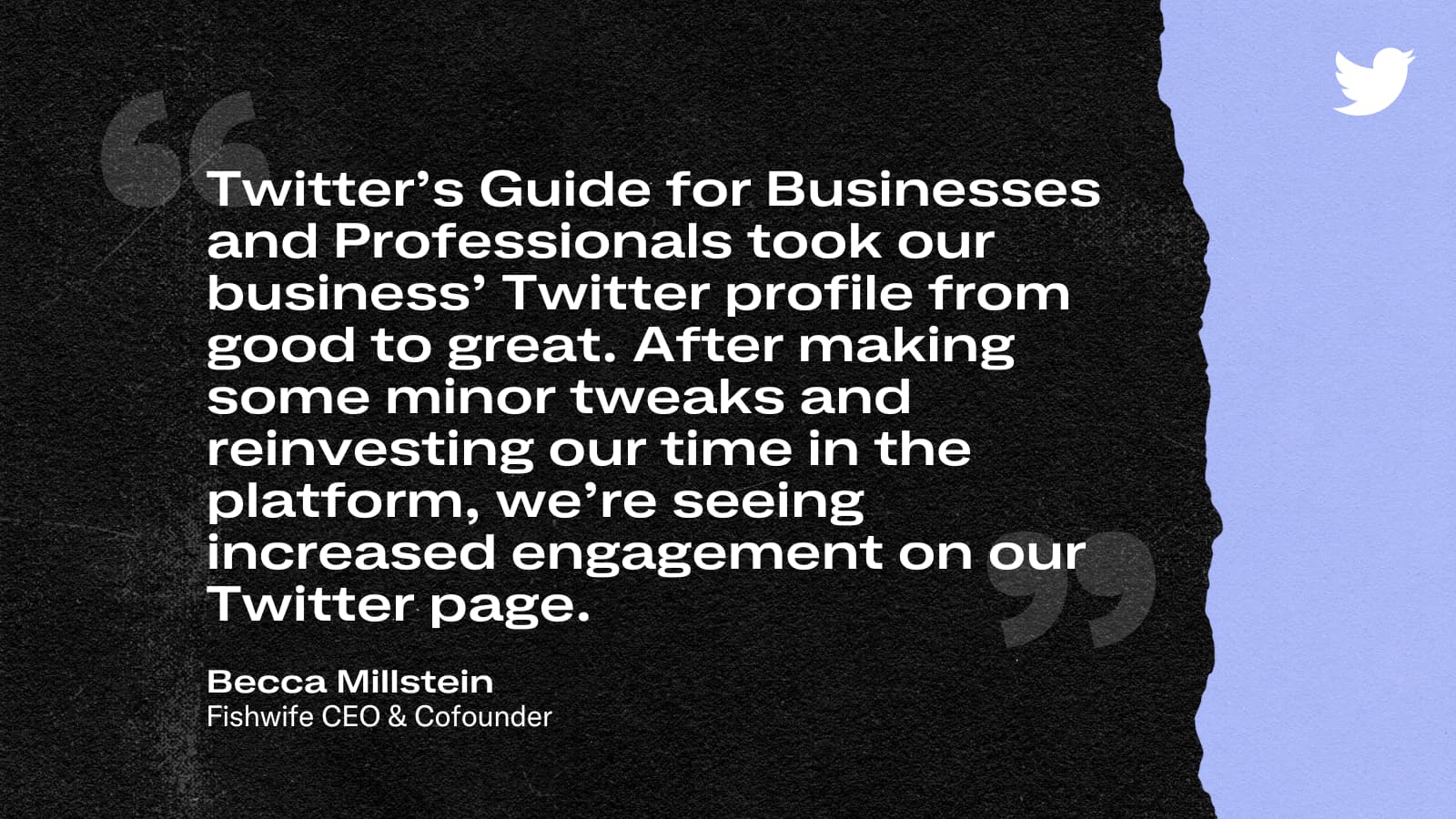 Fishwife is a new, female-founded and led food company aiming to make ethically-sourced, premium, and delicious tinned seafood a staple in every cupboard. The team sources from responsibly managed fisheries and aquaculture farms to bring the vibrance of conservas culture (foods preserved in cans or jars)  to the North American table. 
From eye-catching packaging to a brand voice that feels more like a big sister's, Fishwife makes eating sustainably a whimsical and bespoke culinary experience. That's why we were excited to chat with their CEO and Cofounder, Becca Millstein, about the creation of her company and how circling back to their brand's Twitter content strategy has benefitted their business just in time for the holiday season.
Your small business
Tell us about your business and why you founded it.
My Cofounder Caroline and I started working on Fishwife during the first quarantine chapter in May 2020. Like most folks during lockdown, we'd shifted to preparing and consuming 100% of our meals at home. Tinned fish made it easy to throw together a delicious, healthy, and affordable lunch or dinner.
I was originally exposed to the wonders of conservas while studying abroad in southern Spain and witnessed the elevated culinary culture that existed around tinned seafood. Cut to my trips to our local grocery store in Southern California in May 2020, walking down the canned seafood aisle and seeing nothing that really resembled food at all — let alone the culinary delight of Spanish or Portuguese conservas.
While it was the culinary culture around tinned seafood in other nations that originally sparked my interest in this very sleepy category, it was the innumerable health benefits, sustainability opportunities, and convenience of tinned seafood that convinced us to start Fishwife.
Additionally, we'd recognized an excitement around the category, led by food personalities like Alison Roman and David Chiang, and bolstered by the rise of natural wine and the more elevated food-at-home culture that it encouraged.
In December 2020, we launched Fishwife into the world and my hypothesis was proven correct. The company has since been featured in New York Times, LA Times, Bon Appetit, Food & Wine, Forbes, and countless other publications. The biggest personalities in food — Alison Roman, Samin Nosrat, Molly Baz, and countless others have advocated for the brand, and an estimated 75,000 customers have enjoyed our products.
How does female entrepreneurship present itself in Fishwife's brand DNA?

The term "Fishwife" dates back to the 16th century, and originally referred to the daughters or wives of fishermen who sold fish at the market. The term gradually evolved into a gendered insult for women who were brash, foul-mouthed, and brassy. We relate. 

The seafood industry, like many industries, is quite male-dominated. I think the approach we have taken in our brand positioning, which has an exuberance and warmth never before seen in the industry (and influenced by our voice and perspectives as women), has allowed us to stand out in the category.
Tell us about your background, and role within Fishwife.
I'm the CEO of the company, so I set the vision, strategy, and oversee the overall execution of both. My area of specialty is brand marketing, so the parts of the business I most deeply enjoy are building incredible brand partnerships and collaborations, working with Danny, our in-house illustrator to build creative concepts around our new products, and building out our social media and marketing strategy.
What has been the secret to success for your brand's overarching social media strategy?
Transparently, I think the success thus far has been the result of spontaneity and of standardization. I like to shore up content, but allow us to be flexible in our posting schedule to keep a sense of timeliness and freshness. Also, I think our social media accounts feel very familiar — our voice is the voice of a friend, not necessarily a "business."
Rediscovering Twitter
Your Twitter account currently has just over 300 followers. What value do you hope to gain from renewing your energy with Twitter?
Fishwife is currently a tiny business with two full-time employees, so finding the time to maintain all social media platforms is our greatest obstacle. By renewing our energy with Twitter, we hope to connect with new customers that live and breathe Twitter. Ideally, finding a new and different way to communicate than we usually do, which is very visuals-heavy, on the platform.
Fishwife gets a makeover
In 2022, Fishwife fell off of consistently posting on Twitter. Can you tell us what happened?

Honestly, nothing in particular! Our small business started taking off, and we put our resources elsewhere. That being said, it's important to try new marketing efforts as your business grows and evolves, so I was excited to revisit Twitter and learn about how we could improve our presence there.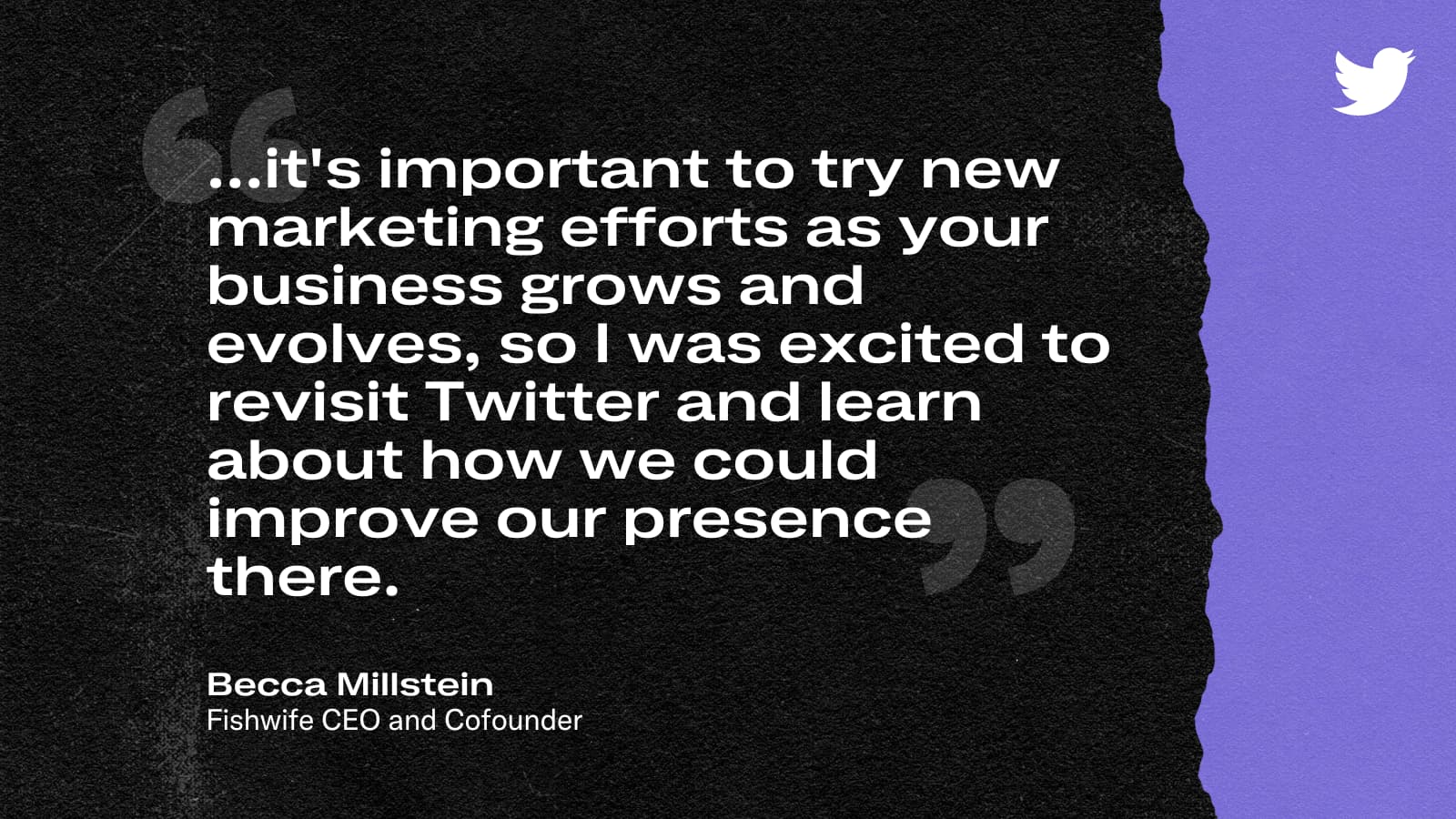 We introduced you to our Guide for Businesses and Professionals, and we'd love to hear your thoughts! First off, tell us about your Twitter profile's makeover.
After reading the guide, we realized our Twitter profile was good but not great for creating the strongest first impression possible for our brand. Here is our before and after: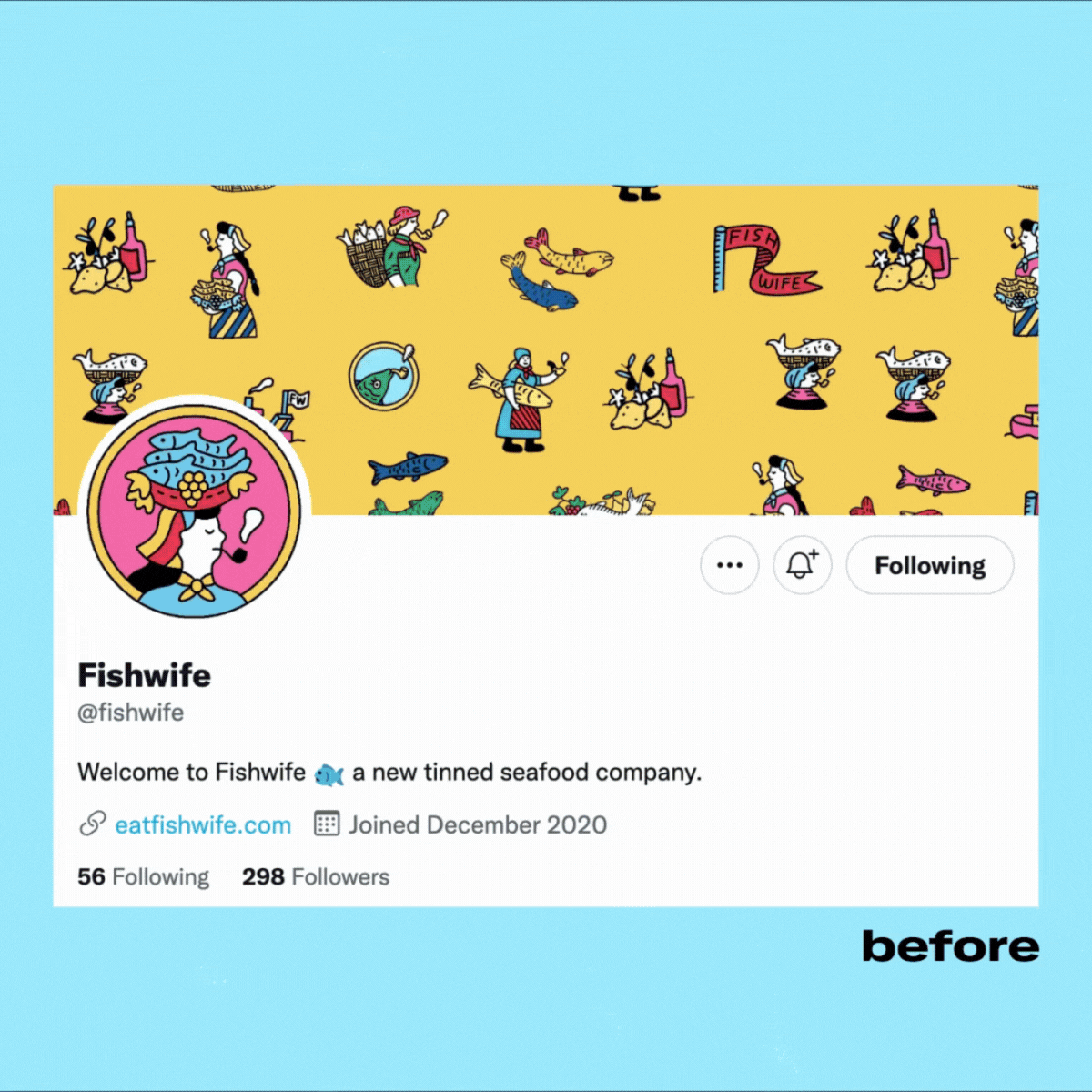 The difference? 
We switched to a Professional Account — enabling us to gain valuable business insights about our Twitter performance.

We started using our header image as a billboard to showcase our physical product.

We treated our bio section as our elevator pitch — using the full character count to clearly tell the world who we are and why they should sample our seafood products.
When we launched in 2021, our Twitter profile did a good job of showcasing our line of products, Retweeting positive Tweets tagging our brand, and using hi-res imagery to set our Tweets apart as a premium brand. 
After reading the Guide for Businesses and Professionals, I realized our Tweets were missing consistency and strategy. We started Tweeting and Retweeting on a more regular cadence, using brand hashtags, and clear call-to-actions. Additionally, our Tweets now rotate between promoting our products, stories about our founding (including photos of our faces!), behind-the-scenes product development, recipes, press features, and timely events. 
Our Twitter profile now offers something for everyone — our loyal customers and those just learning about our brand for the first time — and we're really seeing the benefit of this storytelling strategy. In one week of implementing the tweaks recommended by the Guide for Businesses and Professionals, we added 15 new followers and noticed an uptick in engagement on our Tweets.
Tell us more about your new hashtag usage. What difference are you seeing?
Before, we didn't use a consistent brand hashtag like #Fishwife to promote ourselves, or #CannedSeafood, #SustainableSeafood, or #CharcuterieBoard to grow our audience by tapping into like-minded conversations. Just by adding this mix of hashtags, we've cast a wider net to connect with more consumers in our target audience.
Using these hashtags has made our brand more discoverable, but it's also made it easier for us to engage with the #TinnedFish conversation happening on Twitter. By simply clicking the link in our Tweets, we can immediately favorite, comment, and Retweet the Tweets of canned seafood aficionados that our brand needs to connect with in order to continue thriving. 
Tinned fish has been having a viral, culture moment. How has re-engaging on Twitter helped you tap into this trending conversation?

Re-engaging on Twitter has helped us capitalize on this viral moment with our customers that are more attentive to Twitter than they are to other platforms. Twitter allows for a deep-level conversation and engagement with customers around a particular cultural moment – this one being a viral tinned fish trend.
How would you describe your new posting cadence on Twitter?
We're aiming to post three times a week.
After reading the Guide for Businesses and Professionals, how would you feel about running a paid advertising campaign on Twitter?
I'm excited to start testing with a small advertising budget on Twitter, review initial learnings, and scale our paid efforts on the platform.
By implementing these changes to your business' Twitter strategy, how do you think your business may benefit this holiday season?
We're launching a ton of exciting gift-focused products for the holiday season, and are excited to access new customers with these great gifts on Twitter. 
Sharing the love
Any tips for other small businesses who haven't given their Twitter account attention in a while?
There are truly only 24 hours in a day, so I like to focus on building out one platform, get a good grip on it, and move on to the next. I'm excited to dig into Twitter now that we've built an audience on other social media platforms.
Any other small businesses on Twitter you'd like to give a shout-out to?
Shout-out to my besties: Fly By Jing (@flybyjing), Graza, Ghia, Zabs, Omsom (@omsom), Brightland (@Aishwarya228), Ruby, Aura Bora (@drinkaurabora), and so many others!
Ready to reinvest in your business' Twitter content strategy? From giving your profile a makeover, strategizing what to Tweet, and getting acquainted with Twitter advertising solutions, the Guide for Businesses and Professionals could be just the fit (just ask Fishwife!).
Ready to optimize your business' Twitter presence?