How businesses can get their Twitter ready for the holiday season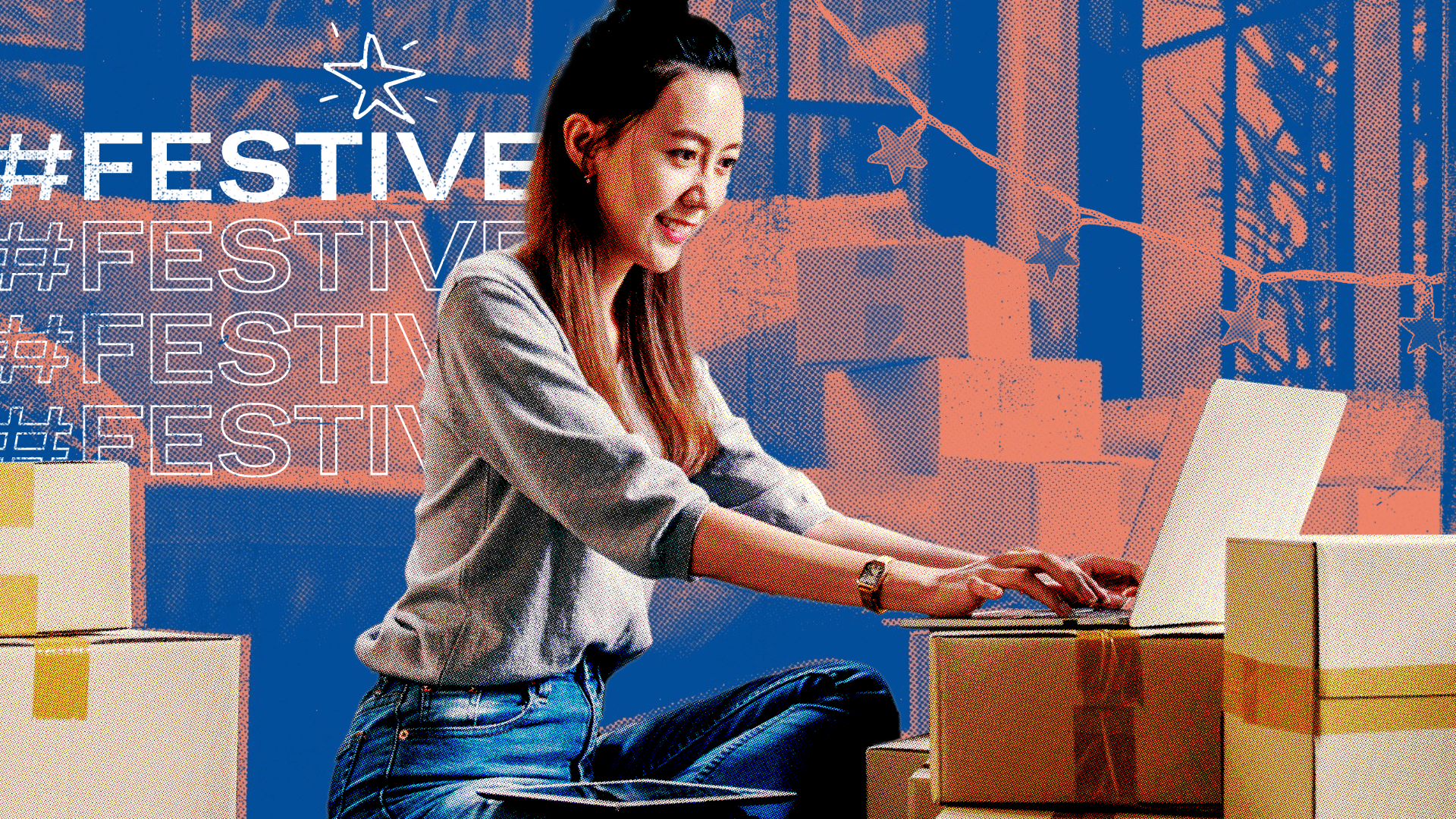 The festive season is fast approaching. In fact, festive talk is starting early — in 2021 the holiday conversation in August was up 61% versus the previous year1. Now is the time for small businesses and professionals to fine-tune their holiday campaign planning. 
Below are some tips on how to get your Twitter profile ready for the holidays.
1. Convert to a Professional Account
A Professional Account gives your business access to exclusive tools to help you showcase what's most important to your business, grow your audience, and drive people to buy from you this holiday season. It's fast and easy to convert your Twitter profile, and allows you to stand out from the crowd with features like the Location Spotlight, Mobile App Spotlight or Shop Spotlight as well as Quick Promote for easy advertising.
Enabling a Spotlight sets your business up for success during the festive season by ensuring customers can easily map directions to or contact your business (Location Spotlight), or check out your top settling products (with Shop Spotlight). As a Professional Account, your business also gains access to Professional Home – a centralized dashboard that gives businesses the ability to track performance, discover product offerings, tap into additional resources and drive performance.
A recent Twitter survey revealed that 76% of people agree that conversations on Twitter result in a product purchase2. Brands that engage with holiday-centric conversations like asking their followers what products of theirs they were gifted over the season, or connecting their product to trending Christmas movies, are strategically participating in the conversation in ways that will meaningfully impact their brand.
Beauty brand, Rare Beauty (@rarebeauty), asks their followers to comment what Rare Beauty products they received for the holidays to build community engagement.
Sonos (@Sonos) pokes fun at the Die Hard Christmas movie debate while engaging with their customers and promoting their speaker products.
3. Experiment with new brand partnerships
Twitter is an amazing platform for connecting with businesses – especially over the festive season. In fact, 7 in 10 people on Twitter see brands as part of the enjoyment of using Twitter3. The holidays are a unique opportunity for your brand to build partnerships through conversation, limited-edition products, and general networking. By partnering with other like-minded businesses, you're positioning your business to grow its Twitter following by tapping into complimentary audiences.
Hosts of the Cereal Killers (@CerealKillersPC) podcast review Kellogg's new Hocus Pocus 2 brand collaboration cereal.
Dynamic Pearls (@DynamicPearls) polled their followers to see if any other small businesses wanted to partner with them for a New Year's Eve giveaway.
4. Show your team getting into the spirit
Feel-good moments are the cornerstone of every memorable holiday season. With gratitude being at the heart of holidays, like Christmas and Thanksgiving, it's important for your brand to give thanks with heartfelt messages, and showcase the smiling faces of the people who make your business special. For example, when photos on Twitter show a positive human interaction or show a desire for a product, there is a 40% increase in overall audience response4.
Trees for Troops (@Trees4Troops) volunteers donating Christmas trees to U.S. military bases and families.
Aerie (@Aerie) shares a warm and fuzzy holiday-branded message with their customers.
Alaska Airlines (@AlaskaAir) expresses their gratitude for their employees in the spirit of Thanksgiving.
5. Lean into viral, cultural moments
People come to Twitter to discover what's happening, and the festive season is no exception. Be on the lookout for viral, cultural moments during the holidays that your brand can tap into. From cutesie memes, trending songs, and breaking news – the more aligned your Tweets are to what's culturally relevant, the more impactful they'll be to your target audience.
Ugly Sweater USA (@uglysweaterUSA) uses the viral Little Miss meme to strategically promote their ugly Christmas sweaters off-season and join the trending conversation using #LittleMiss.
6. Generate buzz with holiday-exclusive products
Your customers love to be surprised and delighted, and Twitter is the perfect place to do just that. Use holiday-centric emojis, graphics, and hashtags to promote your offerings. You can even go one step further and launch limited edition, holiday-themed products! The bigger the wow, the more likely you are to see higher engagement with your Twitter audience.
Designer, Denic, promotes his fall-themed clipart in anticipation of the Thanksgiving holiday.
Jewelry store, Aurorastar, showcases Halloween-themed products with hashtags that tap into audiences relevant to her: like small business, handmade, Halloween, and UK gift-giving.
We want to see how your business gets into the holiday spirit! Tag @TwitterBusiness in your festive Tweets, and use #TwitterBizTips to share your tips for other businesses looking to leverage Twitter this holiday season. We can't wait to see how you put these ideas into practice!
Source: Internal Twitter Data (8/1/20 - 1/4/21) and (8/1/21 - 1/4/22). Data retrieved May 2022. US only.
Twitter Shopper Behavior Survey, Sept. 2021. Agree/Somewhat Agree with the statement: "Conversations about products on Twitter result in my purchasing a product."
Sparkler Custom Research, commissioned by Twitter, #RealTalk Study 2021, Fieldwork May-June 2021, n=2,000 Twitter Users (US).

GroupM + Twitter, MetrixLab, Video Optimization, October 2019, USA. Response - Likelihood of driving a reaction and brand action; an aggregate of Likability, Relevance, Credibility, Brand Fit, Easy to Understand, Differentiation, Purchase Intent, Brand Interest and Click Intent.



Ready to optimize your business' Twitter presence?