How to run a holiday marketing campaign that gets results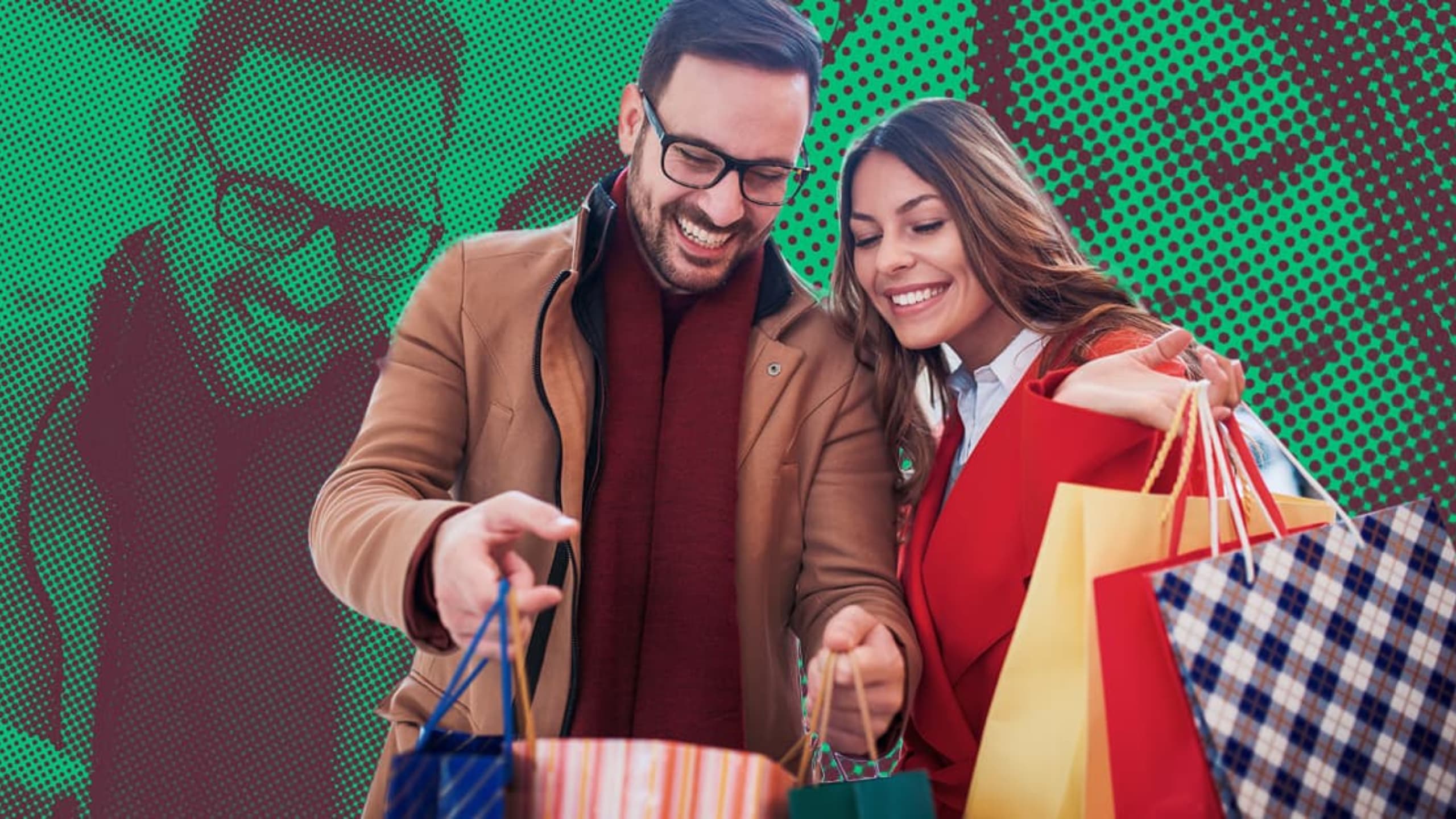 The holidays are a critical time for businesses, with everyone from retailers to restaurants feeling the squeeze to bring in customers and boost sales. 
If you're in charge of your company's holiday marketing campaign, it's important to make sure that your efforts are well-targeted and effective. Here are some tips to help you run a holiday marketing campaign that gets results.
Holiday marketing tips to set your campaigns up for success
Start planning early
One of the biggest mistakes that businesses make with their holiday marketing is waiting until the last minute to get started. Last year, the number of people talking about the holidays as early as August jumped 61%1.

Planning and executing a successful marketing campaign takes time, so it's important to start working on your campaign well in advance of the holidays. This will give you time to fine-tune your messaging, create impactful creative assets, and make sure that everything is ready to go when it's time to launch.
Here are a few key dates to keep in mind for the 2022 holiday season:
Riyadh Season (October to March 2023)
White Friday in the MENA region (November 22-29th)
Thanksgiving (November 24)
Black Friday (November 25)
Small Business Saturday in the US (November 26)
Cyber Monday (November 28)
Giving Tuesday (November 29)
Small Business Satruday in the UK (December 3)
Green Monday (December 13)
Hanukkah (December 18-26)
Christmas Eve and Day (December 24-25)
New Year's Eve (December 31)
Need some help planning? Our 2022 Holiday Hub is full of resources to help you get your campaigns up and running.
Focus on your target audience 
When it comes to marketing, not all audiences are created equal. It's important to understand who your target audience is and what they're looking for before you start planning your holiday marketing campaign. 
This will help you create messages and offer incentives that are relevant and appealing to them. Trying to appeal to everyone will only result in a scattered and ineffective campaign.
Be creative
With so many businesses vying for attention during the festive season, it's important that your campaigns stand out from the crowd. 

Get creative with your content and try to come up with unique angles that will grab attention. Be sure to also use attractive visuals, such as photos or videos, as these tend to perform well on social media.
Read more about using video in your holiday marketing campaigns.
Track, measure, and adjust
As with any marketing campaign, it's important that you track, measure, and adjust based on results achieved. 
With so much competition during the holidays, it's essential that you continuously test different aspects of your campaign (such as copywriting, visuals, offer types, etc.) in order to find what works best for your business and audience. 
For your Twitter campaigns, use Twitter Analytics to track key metrics like web traffic, conversions, engagement, etc., so that you can make necessary adjustments along the way. 
By tracking results and making changes accordingly, you'll be able optimize your campaign for maximum ROI.
Holiday campaign ideas for Twitter
Run a Twitter Shopping promotion
You can't go wrong with a great offer.
Whether it's free shipping or an unbeatable sale, your customers won't be able to resist working their way through all of the items on their list this season!
Twitter Shopping offers several ways to get your products in front of customers:
Twitter Shops: Highlight up to 50 products in an immersive one-stop-shop that's both curated and customizable.
Product Drops: Launch your hottest product in front of your biggest fans natively on Twitter, and auto-remind them to shop the drop.
Shop Spotlights: Display your top five products directly on your brand's Twitter profile and let the window-shopping begin.
Live Shopping: Invite your fans to a Live Shopping event that amplifies your brand and inspires them to shop the moment.
Note: Right now, Twitter Shopping is only available for U.S. merchants. Stay tuned for future locations.
Use the right ad products
This year, strategically plan your marketing to ensure that it aligns with the preferences and behaviors of your target audience. 
Use customer insights and previous campaign data to guide which products you choose for your campaign.
For your social campaigns, Twitter offers a great suite of ad products to get the results you need.
Here are a few of our most popular ad formats for Twitter holiday campaigns: 
Image Ads with Website Buttons: allow you to showcase your product or service with a single photo. The addition of Website Buttons makes your Tweet creative become a button to your landing page of choice.
Video Ads with Website Buttons: help bring products to life and drive people to a website, app, or simply to engage with your brand's message. As above, a Website Button will drive people more seamlessly to a landing page of your choice.
Carousel Ads: give advertisers up to six horizontally-swipeable images or videos to showcase multiple products or promotions.
Takeover Ads: puts brands at the top of the conversation as the first ad of the day. People come to Twitter to discover what's happening, and with Timeline Takeover, your ad is the first ad when someone opens Twitter.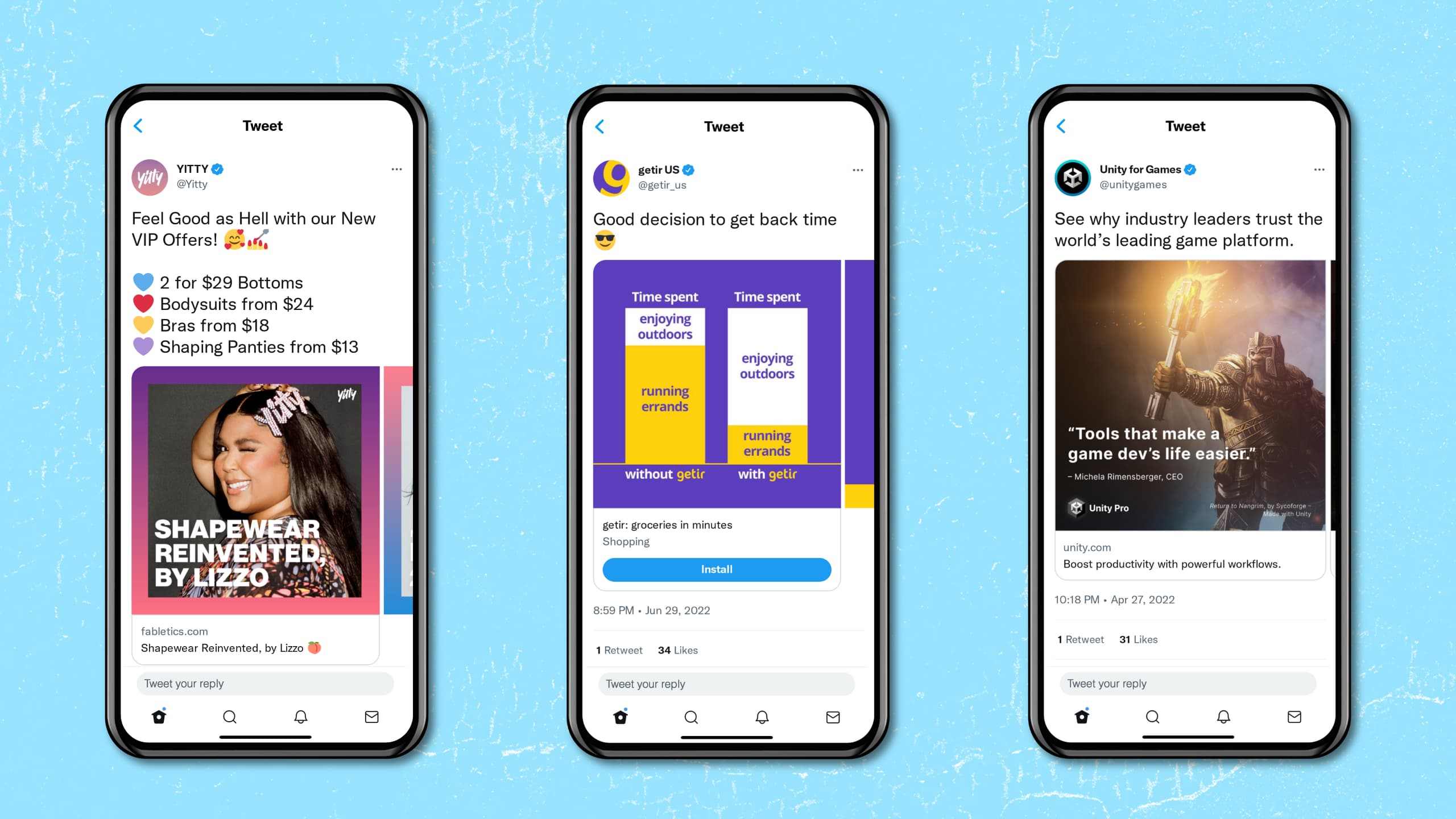 Don't forget about post-holiday marketing
Your holiday marketing doesn't need to end after Christmas Day. 
Stand out from the crowd by offering post-holiday deals, or by running an awareness campaign to set your brand up to rule the coming new year.
The holidays are a crucial time for businesses, so it's important to make sure that your holiday marketing campaign is well-planned and effective. By starting early, focusing on your target audience, and getting personal with your messages, you can run a holiday marketing campaign that gets results.
More planning inspiration and tips:
Ready to start holiday planning?
1. Source: Internal Twitter Data (8/1/20 - 1/4/21) and (8/1/21 - 1/4/22). Data retrieved May 2022. US only.