5 ways having a personal Twitter account steps up your ad game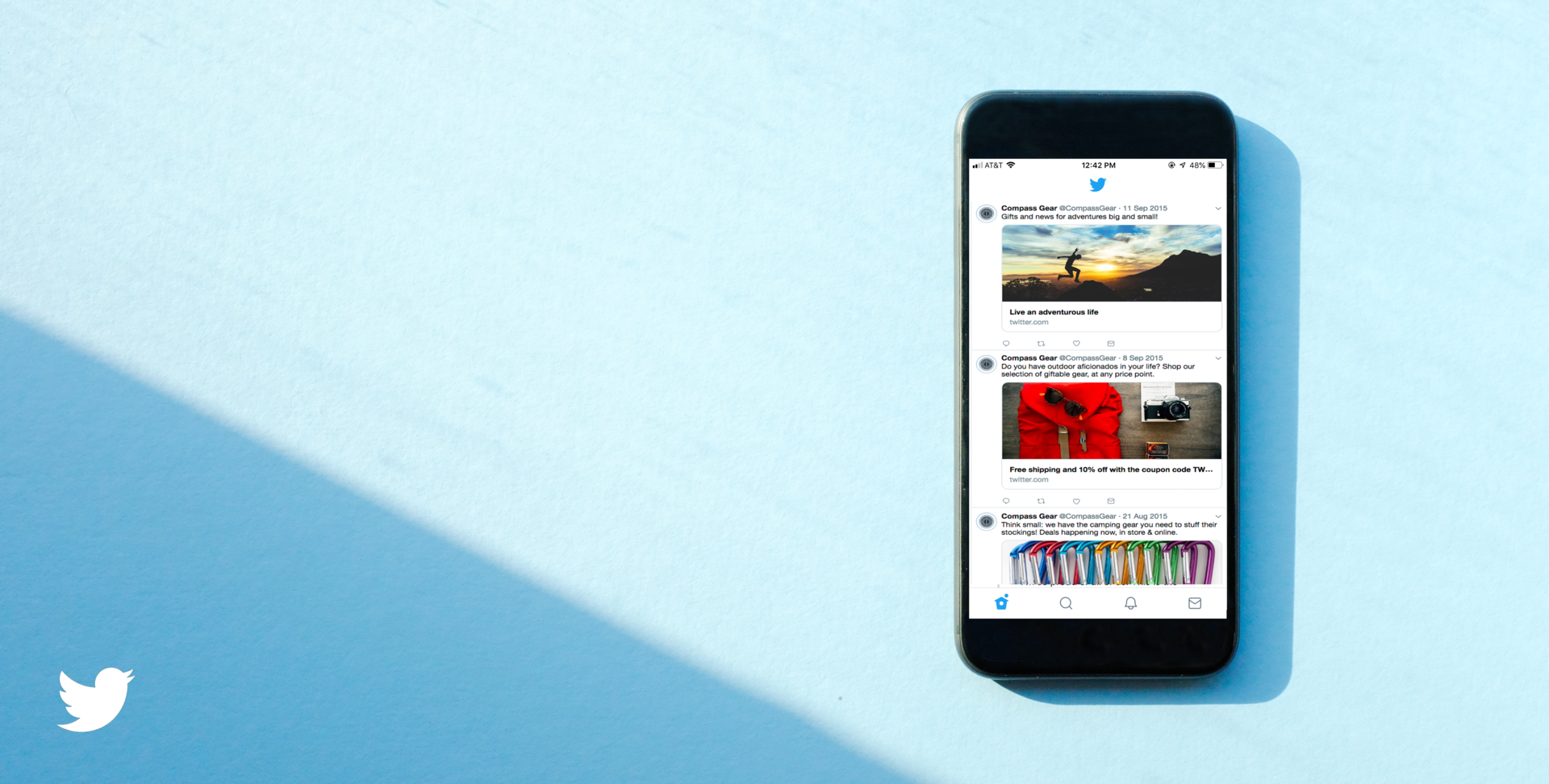 Looking to stay on top of marketing trends? Having a personal Twitter account is an easy way to keep you — and, more importantly, your ads — current.  
Not convinced? Here are five ways a personal Twitter account can help you step up your ad game.
Get targeted
Being active on Twitter will allow you to encounter ads in your timeline and make several observations, such as:
What CTAs feel too pushy?
Noticing your reactions to the tone and language of other's ads can help you become more aware when writing your next set of copy.


What naturally grabs your attention?
As you go through your timeline, you will come across Tweets that feel inviting to read –– and Tweets you scroll right by. Finding patterns in each will help you gauge the scroll-stopping power of your own Tweets. Follow the accounts of competitors and industry peers — how are they positioning their services through Tweets?


What kind of engagement are other ads getting?
Your own ads aren't the only ones you can learn from. When you see a Promoted Ad, look at the engagement –– and replies –– to see how people are responding. Things that work for other brands may not work for yours (or vice versa) but monitoring engagement gives you insights and benchmarks against your own brand. What level of engagement are your competitors or peer accounts getting?
What makes you think, "I wish I had thought of that!"?
Use this as an opportunity to find inspiration and broaden your ideas or see what you might be able to incorporate in your own content. You can bookmark Tweets to find them later or Direct Message them to yourself or team at work to get an inspiration discussion going.
Keep on top of product changes
Twitter is constantly developing and making improvements. Using the product gives you a quick, easy way to stay current on what has changed and, just as importantly, how that change impacts the experience. (These changes are often highlighted by us, @TwitterBusiness or the Twitter Product blog.)
A good example is the expansion to 280 characters. While a headline may tell you about this kind of product change, it doesn't give you much direction as a marketer. You may have asked "Are people using the extra characters? If so, how? Should we start writing longer copy?"  Being part of the Twitter audience will give you the context needed to answer. It will also allow you to see how other advertisers are responding: in this case, examples of brands using 280 characters.
Learn the mindset of a scroller
Paying attention to your habits while Tweeting can help you understand the behavior and mindset of your audience. When do you find yourself using Twitter? Is it on your commute? Before you go to bed? Location is also important. Where are you Tweeting from? On a bus with headphones in? In line waiting for your coffee?
Your followers are probably digesting Twitter in the same way. Play to that with the formats and lengths of your content.
Learn the language
Just as it's easier to pick up a language when you spend time in a country that speaks it, writing Tweets comes much easier when you've spent time consuming them. If someone on your team uses Twitter a lot, have them take a cursory look at your copy to see if they think it'd work on Twitter.
Regular exposure to organic Tweets can help you avoid jargon and craft copy that matches the tone and vocabulary of your target audience on Twitter.
Stay up on holidays and trends
Conversations move in real time on Twitter, and each one represents a possible opportunity for your brand.
For recurring holidays and trends, we recommend downloading a calendar like our global marketing calendar.
But what about the conversations that aren't recurring? The ones that pop up in real time? These kinds of trending conversations are much easier to identify when you are regularly checking the platform, and easier to join when you're organically following along.
Ready to get started? Visit Twitter.com to log in or sign up, then head over to Twitter Ads when you're ready to start using your new insights. Happy Tweeting!
Additional reading:
Ready to advertise on Twitter?