6 hashtags to follow for career advice and inspiration all year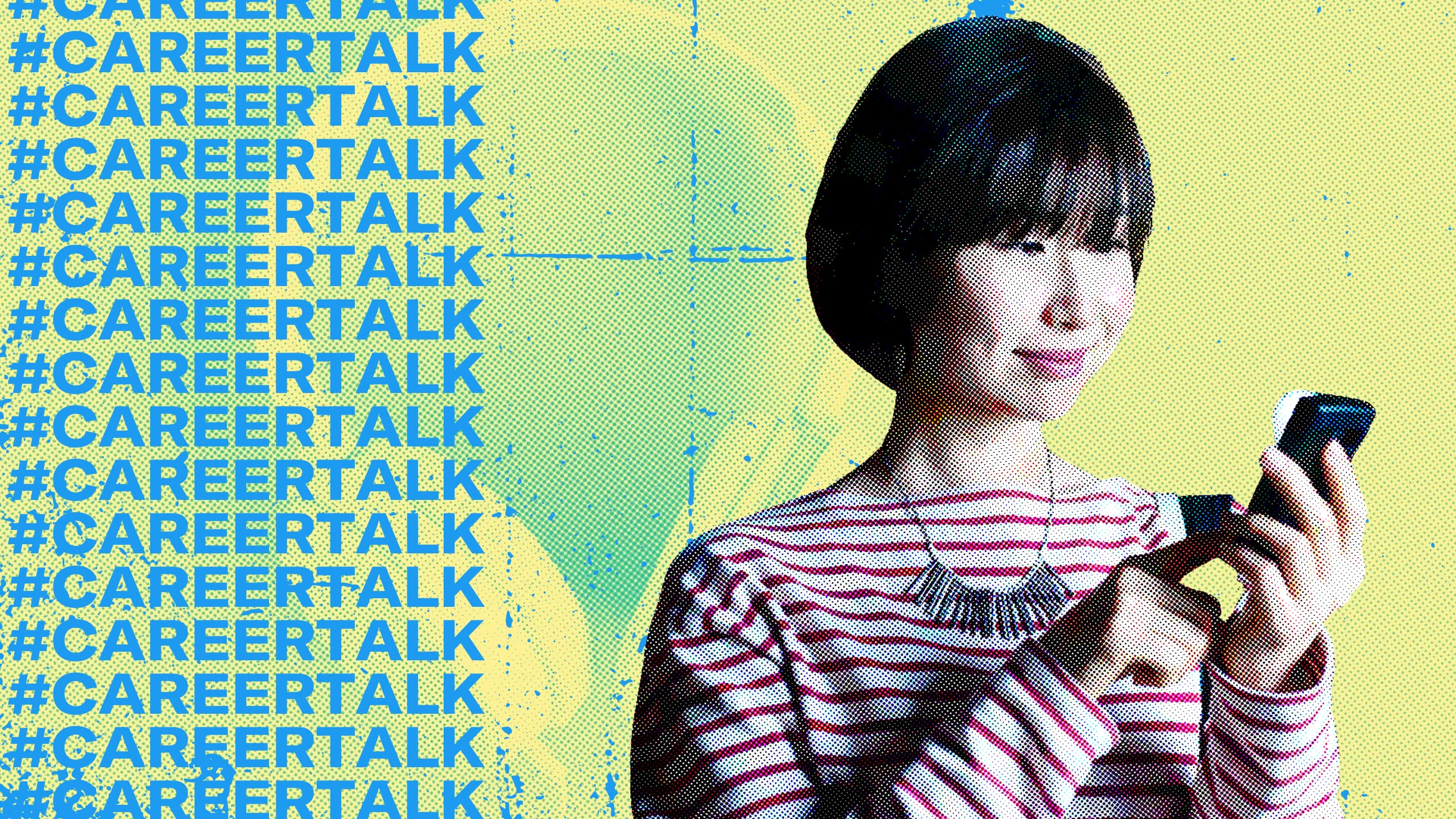 Young professionals and those climbing the career ladder come to Twitter for advice, tips, truths, and inspiration. The career conversations on Twitter are in real-time and they're honest. Sometimes they're pretty funny too.
Career talk on Twitter lets you connect with people who've been where you are and had the same questions as you, but with the benefit of experience and hindsight.
You can find real-life insights from the brands and companies in your industry and even engage in conversation with them. 

Hashtags are a great way to connect with this conversation — from people, companies, and even job openings in your industry. Here are six hashtags to follow for career advice and inspiration this year.
Hashtags to follow for career advice and inspiration
No matter what industry you're in, or hoping to get into, #CareerAdvice is a goldmine of general career tips. It can also be helpful if you're just curious about dipping your toe in the water. 
You'll find advice from those who've already been there, whether it's deciding on the right job for you, how to handle imposter syndrome, dealing with nerves and handing in your notice, or how to secure that big promotion, to name just a few. 
If you want more specific results, simply add in a keyword for your industry after the hashtag, such as 'marketing', 'tech', 'healthcare', or 'sales'.
The marketing community on Twitter is thriving. In 2021, there were over 117K #MarketingTwitter Tweets, and over four million #Marketing Tweets.1
The people in this community are all about finding ways to elevate their marketing careers and their own growth and are more than happy to share their knowledge with others, so they can do the same.
Looking for some inspiration? Check out these 10 marketing career insights for 2022.
Sometimes, researching for job interview tips can leave you wanting to pull your hair out. After all, there are only so many times you can be told to "say you work well under pressure", and that you "enjoy working to strict deadlines". 

For real, truly useful, and nuanced advice turn to Twitter. Here you can talk to real people and be able to ask them specific questions (no matter how niche.) Twitter is like the world's biggest focus group — no website with generalized '10 top job interview tips' can beat that.
Imagine having direct access to thought leaders, CEOs, or senior managers.
The hashtag #CareerCoach can do just that. #CareerCoach is often used by mentors and leaders in their field, offering advice around topics such as the qualities and achievements your manager might expect at your career level, or how you can start to plan ahead for promotion in the future.
Like #MarketingTwitter, #TechTwitter is another broad hashtag that offers advice for all kinds of jobs in that sphere. 
Hacks and tips for software developers and engineers, webinars and training recommendations, and the most useful books for those starting out in the industry are just a hashtag away.
Networking comes naturally to some, but to others, it can feel nerve-inducing and like something that's best left ignored. 
With the hashtag #Networking, you're sure to find solace in advice from those who are pros at networking, and also those who learned tricks along the way to make it less daunting, or even a bit of fun. 

The what-to-dos and what-not-to-dos are all the more valuable when coming straight from the mouth of someone who was in your shoes not too long ago.
No matter what industry you're finding your way in, Twitter has communities just waiting to help light up your path.