Guide: Reopening announcement tips for small businesses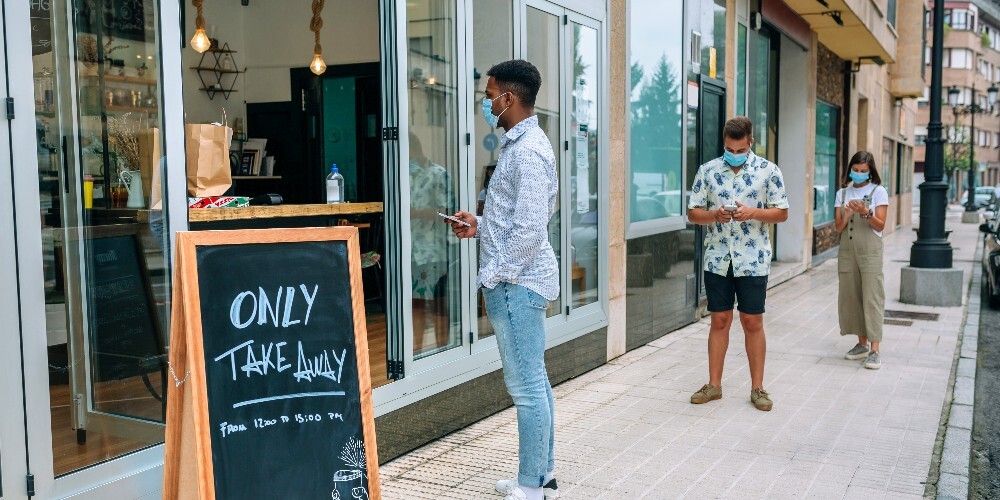 As Covid-19 restrictions loosen up and vaccines continue to roll out, small business owners face the exciting prospect of reopening their doors to customers.
Communities and small businesses across the globe were impacted in different ways and will continue to overcome tremendous challenges on the way to recovery. A thoughtful approach is required to appropriately announce reopening and other marketing activities that come with life getting back to normal. 
We've put together a brief, actionable guide for small business owners who are ready to tell current and future customers, "we are open for business".
Step #1: Focus on safety and putting customer care first
As your customers slowly but surely return to normal life, they'll remain cautious for some time. Small business owners will want to do everything they can to assure customers that you take their health seriously.
Here are some key elements your reopening announcements should include:
Outline the specific procedures and precautions your business is taking to ensure the safety of customers
Reinforce the guidelines around Covid-19 health and safety best practices
The more details the better. Provide customers with an idea of what the experience will be like at your business step-by-step. Show them you've thought this all out and are ready to serve them, safely. Photos or videos of the experience are a great way to demonstrate this.
@WoodchuckCider announces the reopening of their Cider House and outlines their safety protocols in this image.
Step 2: Make your announcement actionable

You'll want to start by providing specifics around the reopening. Key pieces of information such as date, updated operating hours, contact information, relevant links, and frequently asked questions (FAQs) are all important.
Don't be afraid to include a friendly call to action as well. Try experimenting with different messaging angles and see what resonates with your audience. 
UK-based restaurant @WindmillClapham highlights their reopening and shares pictures of their beautiful patio.
DC tea shop @TeaismATeaHouse Tweeted about their reopening and provide details on what customers can expect.
If you're looking for some more copy to experiment with, try some of these approaches:
Grand reopening this Saturday! Get a complimentary cookie first order.
We are open for indoor and outdoor dining! Join us today to hear live music on our patio.
We are back online and shipping products! Shop today and save 20%.
Remember that customers are going to be very excited to hear that their favorite small businesses are opening back up. The best way to make a splash is to provide details and avoid generic announcements such as "we're open!"
Step 3: Reward your customers for loyalty
In a post-Covid era, maintaining a healthy amount of repeat, loyal customers will be incredibly important for small businesses to survive and grow. One way to do that is to reward your customers for their loyalty. 
There are a variety of ways to offer loyalty incentives to your customers. Here are a few of our favorites:
Referral programs
Affiliate programs
Discounts and special offers
Loyalty programs (redeemable points)
Gift cards
Kombucha company @wonder_drink promotes their "Booch Crew" loyalty rewards program.
As they say, it's easier — and cheaper — to sell to someone that has purchased from you in the past than it is to acquire a brand new customer.
Your reopening announcement is the perfect time to consider launching a loyalty play from the list above. Give your customers a reason to share your business with their friends and family!
Time to open
So, are you ready to make your exciting "we are open for business" announcement? 
Follow the steps above and you'll be well on your way to getting back to doing what you do best — running your business. Looking for more small business tips? Check out our small business resources.
Ready to advertise on Twitter?