11 actionable tips for chatbot success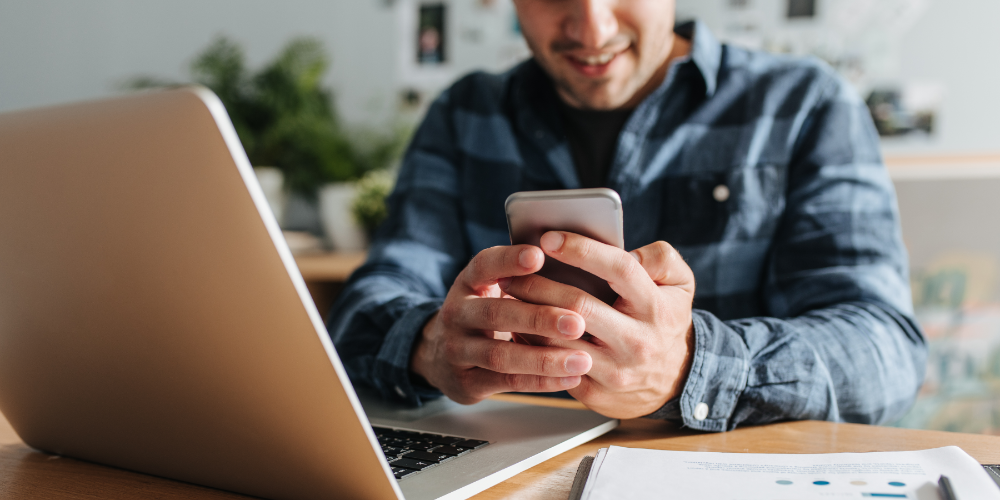 From time to time, we invite industry influencers to write a guest post on our blog. We turned to our friends from @SproutSocial to share their tips to help you redefine what chatbots mean to your business.

Over the last couple of years, we've seen chatbots continue to take over our digital interactions, becoming more present in day-to-day transactions and even starting to impact a business' bottom line. In fact, a recent study proves that chatbots are seeing 5.6X year over year growth.
And as you ramp up in 2019, you are probably planning to continue riding this wave — reflecting on the past year's performance, evaluating budgets, anticipating needs and most importantly, putting your chatbots conversations under a microscope. What have engagement rates been like? What is the quality of those conversations? What is the ROI? What trends should I look out for to enhance my strategy?
These are all valid questions – and extremely relevant as we take on 2019. At Sprout Social, we've seen over 1,000 chatbots built and deployed using our technology and have a ton to share on how businesses can use bots to create a meaningful connection with their audience. So, just as you would spend time planning your business strategy for the upcoming year, build upon your chatbot strategy and follow these 11 tips to redefine what chatbots mean to your business.
Rely on all the data you've accumulated over the past year
Depending on what tools you are using to build and manage chatbot conversations, you should have access to a variety of data to help you make important decisions about your workflows. Use data on chatbot performance to make meaningful updates to your bot interaction and to better support users.
Consider looking at the most frequently clicked topics which can be determined by how many users are engaging with specific Quick Replies. Additionally, look at your most frequently received responses which would fall outside of any automated workflows, such as users sending messages like "help me" or "I have a question about X" to see what topics you might be missing in your Quick Replies. You might also want to look at engagement over time and identify any peaks in activity to find trends and better prepare for a specific time of year or holiday.
Set KPIs and check-in throughout the year
Sometimes it's easy to set and forget your bot workflows, but chatbots should be regularly maintained. First, be sure to set specific KIPs such as "increase response time on Twitter DMs by 30%" or "increase customers helped on Twitter per week by 80%".  
To ensure you are making progress, set designated bot performance check-ins. Follow a cadence that matches the rest of your KPIs so can look at your bot performance in relation to other business goals.
Use data to inform broader marketing strategy
Your chatbot conversations can say a lot about your overall marketing performance and trends. As you define a better process for tracking performance, take your learnings and find ways to apply them to your greater digital, marketing and sales strategy.  

For example, when looking at performance metrics, a company may find that many of their chatbot conversations were users asking about a specific product that they had not heavily invested in marketing. They can then take this feedback to identify an untapped revenue stream and build a sales campaign around the product to help drive new leads. When you expand the reach of data, you'll quickly find out how powerful chatbots can be.
Refine your call-to-action
If people are getting to the end of a conversation with your bot and aren't engaging with your call-to-action, you may want to revisit the copy or even the message type you are using. With more message types available, you have an opportunity to refine your call to action with images, GIFs or buttons that drive users to purchase. The most effective calls-to-action are brief, specific, use strong verbs, and are paired with compelling and relevant imagery.
Equip your team to better support and respond to chatbot interactions
When it comes to supporting your customers, chatbots are only one piece of the puzzle. In order to provide highly sophisticated customer care, humans will continue to play a major role. Set your social teams up for success with specialized support for chatbot interactions. With dedicated support, your team will get better at picking up where the chatbot left off to ensure a seamless experience for users.
Schedule bots for different times of the day to cater to varying use cases
Sometimes one chatbot isn't enough to cover your bases. Recently, we've seen customers create multiple bots for varying use cases. Align your bot to support different use cases throughout the week and even for special occasions – after-hours, weekend or special events bots are the most common – and then schedule when they should be turned on or off for optimal performance. 
Promote your chatbot
As you evaluate your performance, you might find that your engagement rates are not increasing over time. If that's the case, you should venture to new distribution channels to maximize opportunities for engagement. Organically promote your bot by adding links to initiate the conversation on your website, email newsletters, and relevant blog posts. Amplify your reach by promoting your chatbot with Twitter Ads.
Consider other platforms for chatbots beyond social
Well, yes... chatbots exists on other channels beyond social. Brands frequently look to their website chat or other messaging platforms to optimize the impact of our automated companions. In fact,  there is a major gap to solve when it comes to guiding customers on your website – a recent Drift report concluded that the top frustration for traditional online experiences is difficulty navigating websites. It's evident that no matter the platform, consumers want answers immediately – and chatbots are your best attempt at being there 24/7.
Explore a new use case and get buy-in
Look beyond customer care and start to explore unique marketing interactions for your chatbot. There's so much you can do to dress up your bot and to create highly engaging experiences for users. Brainstorm with your broader marketing and creative teams to experiment with new ways your customers or prospects could interact with your bot. How about an interactive game to solve a mystery? Or a personalized shopping experience to promote your best deals?
And don't worry, you can rely on specific keyword commands like "human help" or "customer support" to service customers who require support.
A/B test bot workflows
Once you have a clearer sense for what users need from chatbots, you can start to test the order and messaging of your workflows. Work with your copywriters and customer experience team to craft an A/B test to experiment with different bot workflows. This can help to iteratively improve performance – and even give your bot a personality that your users can better relate to. 

Team alignment 
If your chatbot strategy only lives on your social team, you are just getting started. Align with other teams to see how your bot might be able to better support their 2019 campaigns and initiatives. Your sales, support, product, content, and design teams all might find something to offer your chatbot strategy, so make sure to give them a voice.
As you navigate this list, define the data most impactful to your business and use it to make decisions on what actions you should take. If you find that based on your engagement numbers promoting your chatbot is most critical to you, focus on that and that only before you start to A/B test workflows or explore new use cases.
And if you find that you need a tool to help you iterate on your chabots quickly, learn about all the ways Sprout's chatbot builder can help you build, manage, and refine your chatbots.
Additional reading:
Ready to advertise on Twitter?