How to get your brand noticed on Black Friday and Cyber Monday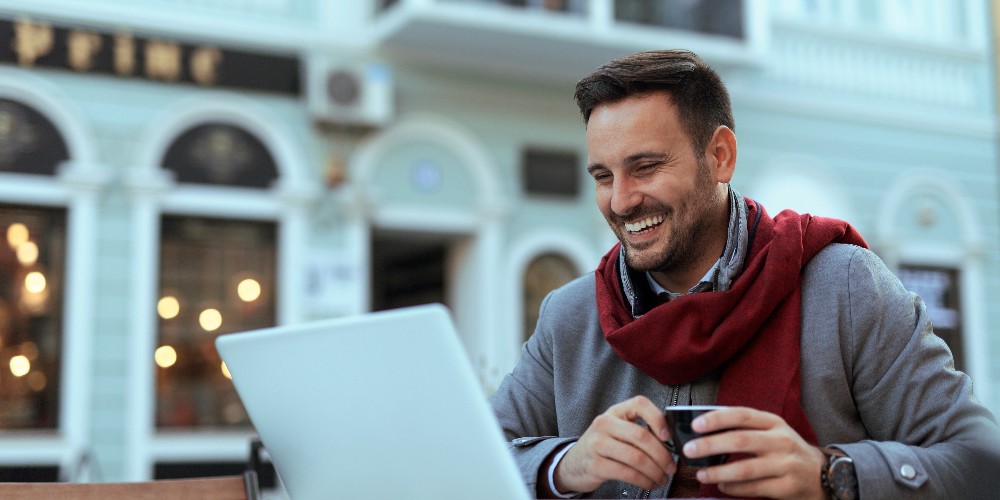 This year, Black Friday and Cyber Monday are likely to meld together into one long week of sales and deals. And with people spending more time at home, they're probably already searching online for the best deals. Salesforce insights predict that up to 30% of global retail sales will be made through digital channels during the 2020 holiday season.
Advertising during this time will be competitive as businesses will be advertising earlier, for longer, and with bigger deals than in years past. Your Black Friday and Cyber Monday social media strategy is vital to capturing the demand and driving sales.
Here are four ways to make your content stand out from the crowd.
Create offers that customers can't refuse
People shopping for gifts are looking for both great ideas and great deals, so offer a discount or freebie that's just too good to be true. What's the one sale or promotion that your customers simply can't refuse? 
Ice cream shop @eCreamery offers an impossibly sweet treat on Black Friday: two free pints with every purchase. 
Showcase exclusive products and promotions
People on Twitter like to be the first to try new things and are more likely to be the first to buy new products*. Especially when combined with the excitement of Black Friday, this is a great opportunity to launch something new. Pair your sale with a limited-time product launch or in-demand promotion this year. 
Exclusivity — and the urgency added by limited distribution — is sure to excite buyers.
Beauty brand @GlossyboxUK drops a new line of products at midnight on Black Friday.  
Embrace the power of data to engage curiosity
Black Friday and Cyber Monday aren't just shopping events. They also have the feel of cultural phenomena and generate some of the biggest sales of the year. 
Do you have any original data, big insights, or unique takes that can add unexpected depth to your holiday content?
Don't overlook a little humor
Some customers live for the thrill of the bargain hunt, and others will face down their holiday shopping to grab a sale with grim determination. Don't forget that Black Friday and Cyber Monday provide the opportunity for lighthearted humor, and are often welcome distractions in customers' social feeds for laughable, relatable content.
Hair extension brand @INHHair shares a popular, funny meme after the holiday sale weekend.
Looking for more holiday marketing tips? Follow us @TwitterBusiness.
*Source: Kantar, "News Discovery & Influence on Twitter", Global, December 2017. Monthly Twitter Global users (n=17,138), Online Global population (n= 34, 535). | How we know: Kantar News, Discovery & Influence on Twitter ; December 2017 ; US ; 787 Monthly Twitter US users & 1503 Online US population Source : Kantar Millward Brown, 2017
**Source: Internal Twitter research, 2019-2020
Ready to advertise on Twitter?