Self-care and shopping on Twitter: FORVR MOOD Q&A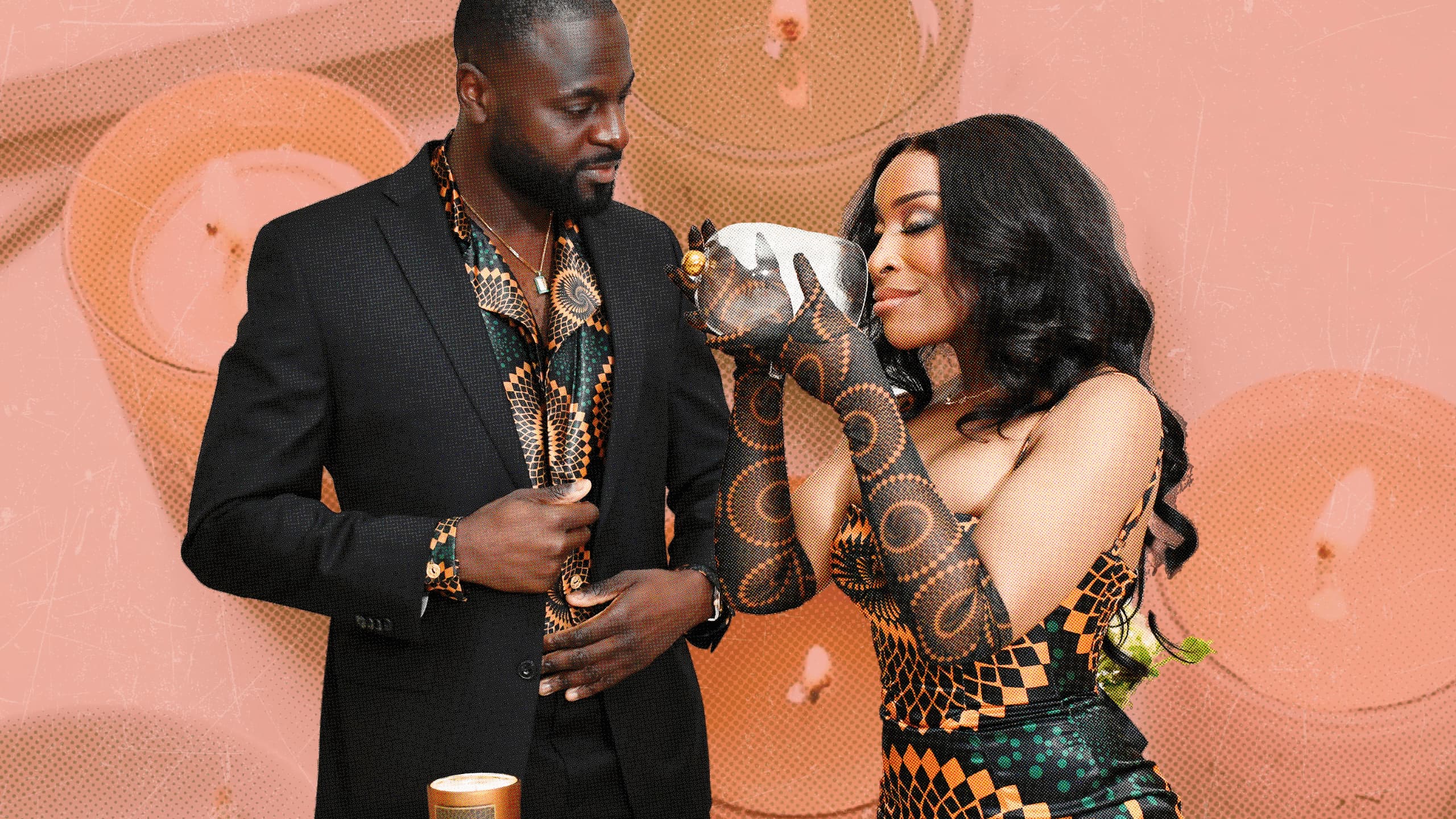 FORVR MOOD (@Fovrmood) is a luxury, black-owned self-care and candle brand that is all about building a community on Twitter that isn't afraid to put themselves first. 
In this interview we talk to co-founder Denis Asamoah about developing the FORVR MOOD brand on Twitter, using Twitter to drive sales, and the upcoming holiday season.
Your business
Tell us about your business.
FORVR MOOD is a luxury self-care brand for black women first, but welcome all. We have started with fragrance and plan to expand into all aspects of self-care. FORVR MOOD can be found at your local Sephora (@Sephora) in the US or on our website.
Tweet with photo of the FORVR MOOD team
As a business, how do you utilize Twitter?
We use Twitter to communicate with our customers, encourage community interaction and engagement, and to inform people about products and upcoming releases. We also use Twitter Shopping which has been helpful in increasing the chances of consumer purchasing. 
Please note Twitter Shopping is currently only available in the US.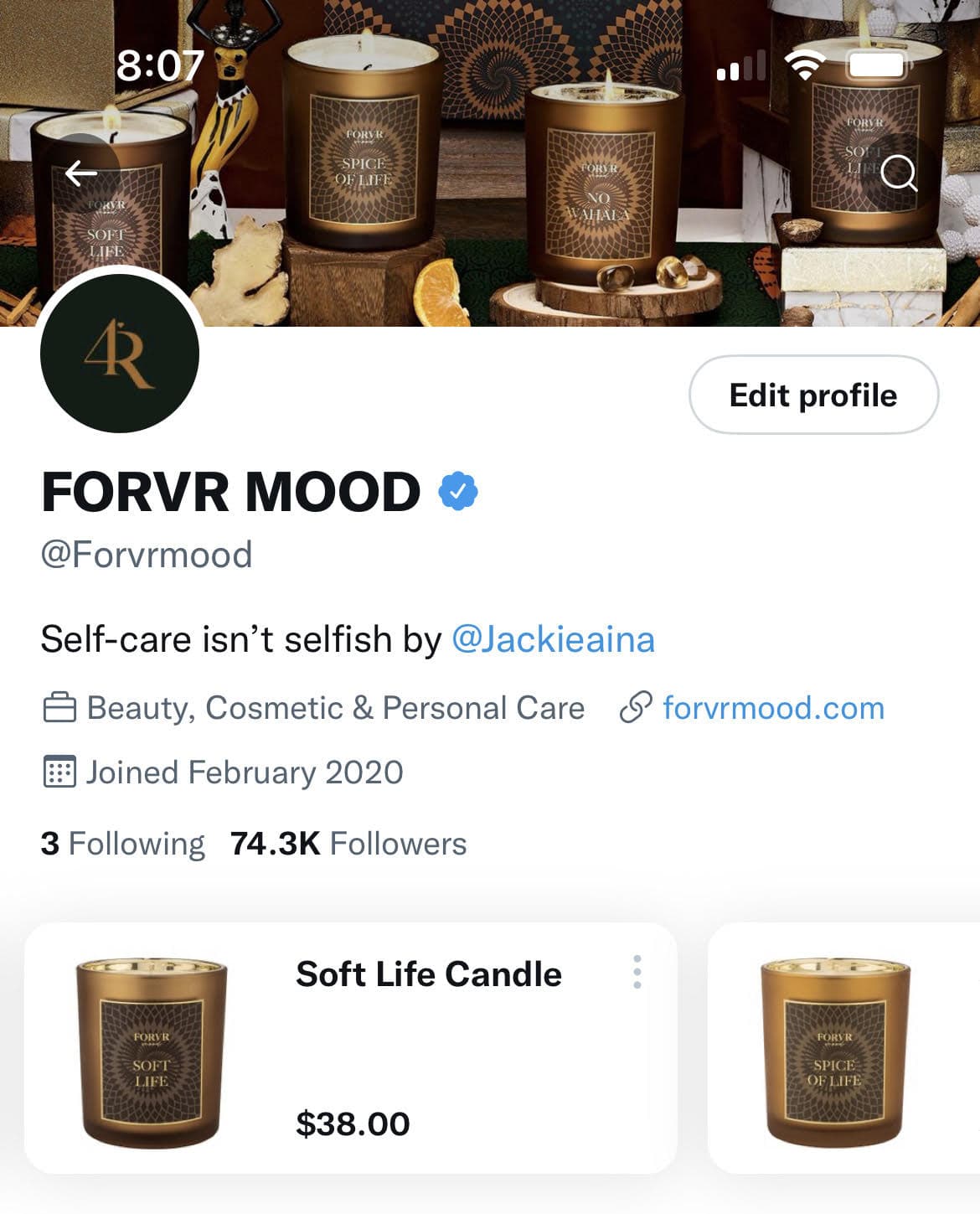 Screenshot of Twitter Shopping live on FORVR MOOD's Twitter account
Compared to other platforms, why does Twitter work for you and your business?
Twitter feels more conversational and raw in terms of interaction. It's a foundation for conversation and communication with our customers.
Tweets and Creatives 
From your experience, what makes a good Tweet? 
A good Tweet is anything that provides insight, inspiration, intellect, or connection for someone. If you're doing that then you are doing a good job in the Twitter world. 
Image Tweet with inspiring image of bath overlooking the ocean
Tell us about the kind of creative and imagery that works best for you on Twitter? 
Our customers like to see inspirational luxury lifestyle content. Something to aspire to, as well as product information and advice.
Any tips for creating good creative that gets good engagement? 
People like to be heard and seen. Questions and games that encourage people to share their experience and opinion typically do really well for us.
Image Tweet showcasing a 'summer candle name' graphic
Tweet example of FORVR MOOD asking a question to connect with their audience
Do you use any tools to help you measure performance and create imagery or video?
Regular editing apps for iPhone are sometimes used for creating video and editing video. We also work with Twitter Official Partner Sprout Social (@SproutSocial) to measure analytics and performance metrics. 
Followers
Where is your following based?
Our followers are predominantly based in the US with Canada, the UK, and Africa being growing markets for us. 
You have 75K followers which is pretty impressive, how did you grow your following?
Our co-founder Jackie Aina (@Jackieaina), a professional creator and makeup artist, has amassed a large following due to her presence in the beauty and creative space. This has led to a portion of her fans aligning with FORVR Mood and becoming fans of the brand.
Your engagement is great too, what do you put this down to?
Community. We involve our community in our process and journey. We constantly show love to our followers and let them know we care by asking for feedback and involving them in key developments.
Twitter Poll asking followers what's important to them when buying a candle
Any tips for a retailer on Twitter struggling to grow their audience? 
Stay persistent and consistent. Don't try and cater to everyone. Focus on your niche and create content and information that matters to your audience.
For more advice check out our tips from small businesses' on how to grow your followers article.
Sharing the love
As a small business, do you have any tips for others balancing running a business with posting on social media?
Find the time to be consistent. People want to engage with something, so you have to give them something real to go on.
With the festive holiday season fast approaching, if you could give just one piece of advice to another business on Twitter, what would it be?
Establish your goals for the holidays ahead of time, coordinate with the appropriate parties, and work as a team to execute the content needs of the business. 
Interested in learning more about how to connect with customers on Twitter? Download the Twitter Connect Playbook and check out our small business resources for more tips and small business stories.
Additional reading:
Ready to connect at scale?