How a FinTech company uses Twitter to empower small businesses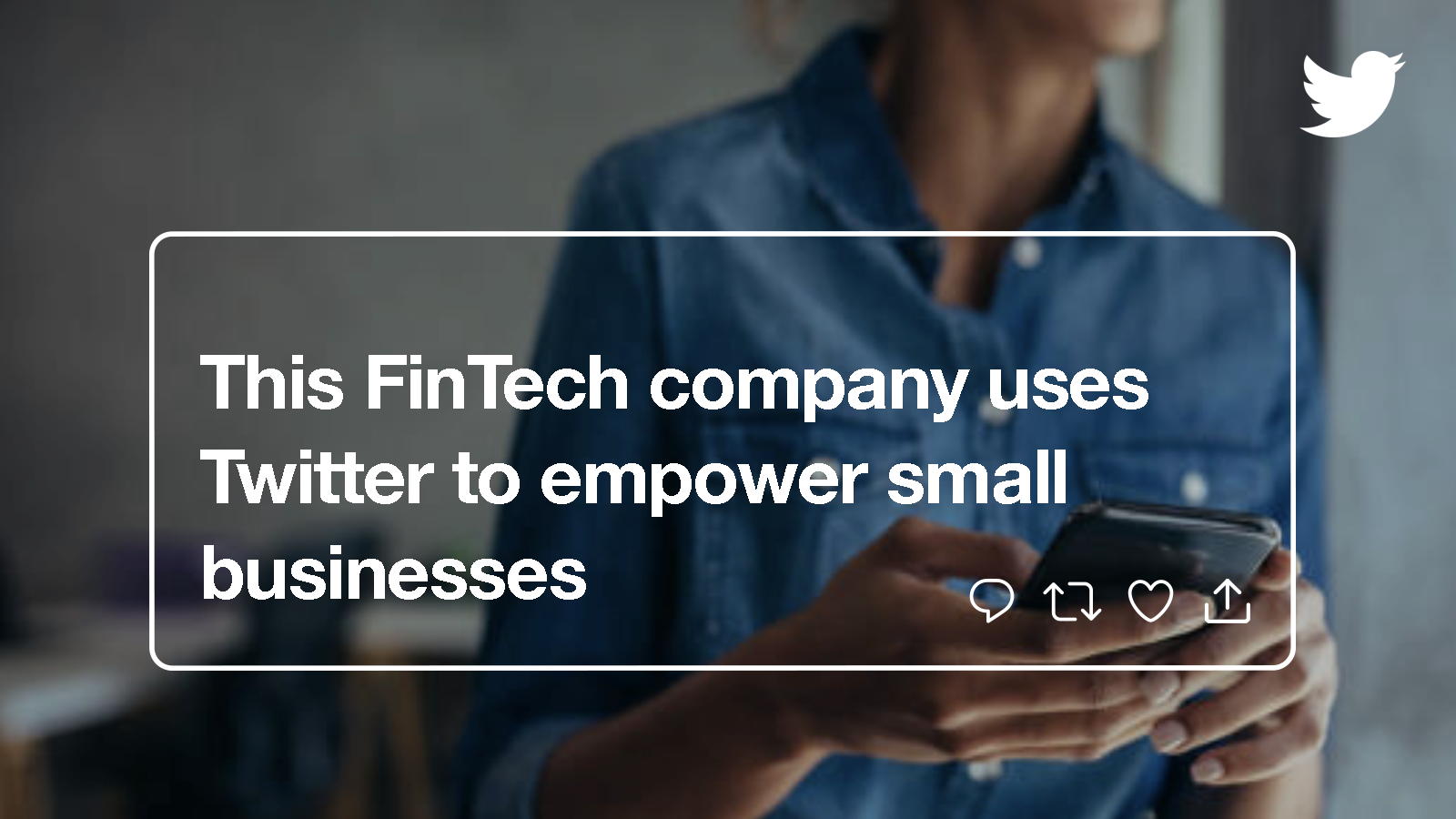 "As soon as anyone mentions the words 'B2B' you get an image in your head of two drones messaging each other. ... The easy thing to forget is that it's still people that you're talking to at the end of the day. I think it's all the same techniques that you'd apply to any kind of marketing." — Phil McEleney, Paid Social Manager at @TideBusiness
Phil said it better than I could. There is a distinct lack of personality in the voice of many B2B brands. So much, that even the uttering of "B2B" can make marketers nervous.
And it makes sense — businesses often want to add a formality to their brand. They want to sound dependable and professional. But when a business's clients are other businesses, that formality can double in on itself, leaving many B2B brands with marketing that's pretty dry.
@TideBusiness is a FinTech B2B company. Being a financial services provider gives them yet another chance to sound even more formal. But (as Phil, and all good B2B marketers point out) businesses are made up of people. Tide wants to sound like a person. So they use Twitter to add humanity to their brand voice, find their audience, and champion small businesses.
There's an entire industry of consultants who help businesses find their brand voice. And, with digital marketing, we now have so many microphones to choose from. A modern brand voice needs to be flexible, multidimensional, and multi-platform. Oh — and it can't be boring.
Like many companies,@TideBusiness uses three "core principles" to douse out their perfect tone: "Data-driven", "Member first," "One team".
When a company settles on principles, they should be applicable to guide a content planning brainstorm, determine business priorities for a quarter, and settle on the tone of your next campaign.
Phil and I discussed how these principles help his team make decisions, and I revealed Twitter's version of the "core principles" — which my team uses to edit and guide our content.
In connecting with the challenges of SMBs, leadership at Tide stumbled upon The Rose Review of Female Entrepreneurship which details many of the entrepreneurial struggles that disproportionally affect women. Seeing the need for change, Tide began a partnership with f:Entrepreneur and committed to supporting "100,000 women start their own businesses."
Listen to Character Count, the @TwitterBusiness podcast