February 2018 lineup: Key dates for Twitter marketers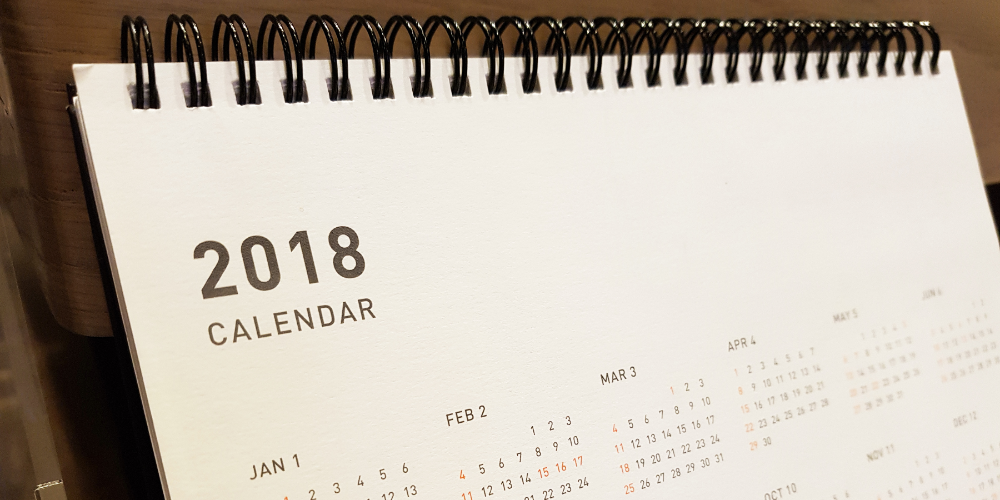 February is when sports, music, and culture collide on Twitter.
People will come to Twitter to watch the runways of #FashionWeek, see what's happening at #SuperBowl52, and watch the #Olympics2018 unfold. And with Valentine's Day and Mardi Gras happening mid- to late-February, there are plenty of opportunities to show your personality with relevant Tweets.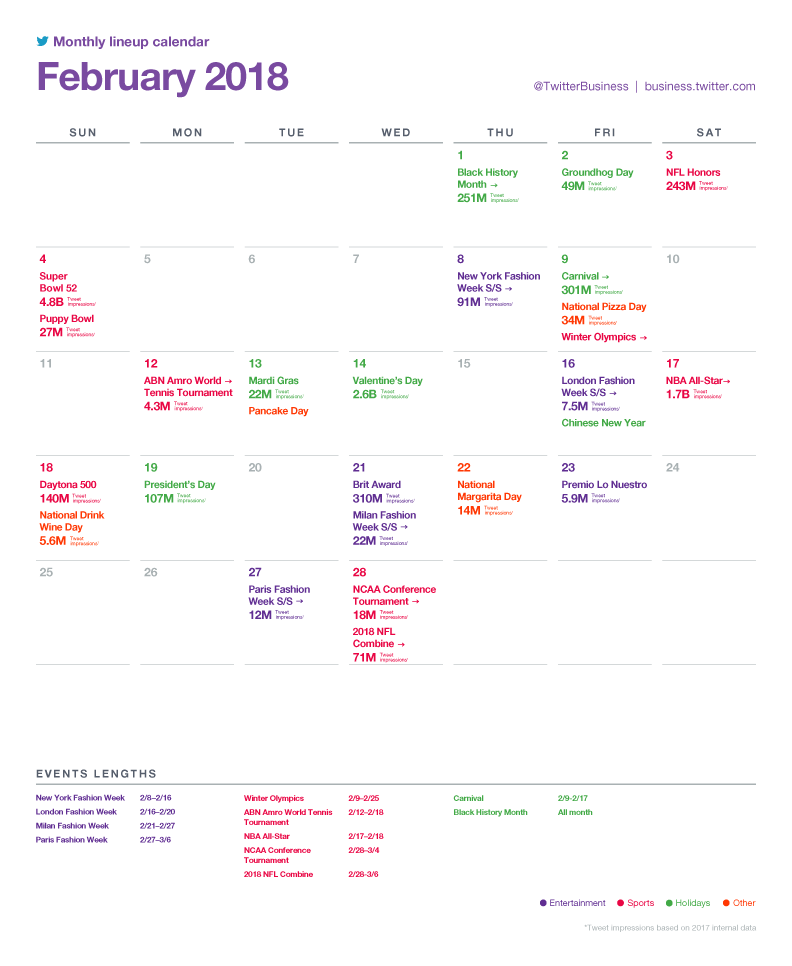 Download our February 2018 marketing calendar to help plan your campaigns around these key dates, and follow @TwitterBusiness for tips on how to thoughtfully frame your content and creative throughout the month.
 *2017 Twitter Internal Data
Ready to advertise on Twitter?