5 ways brands can use Twitter to drive sales this Saudi National Day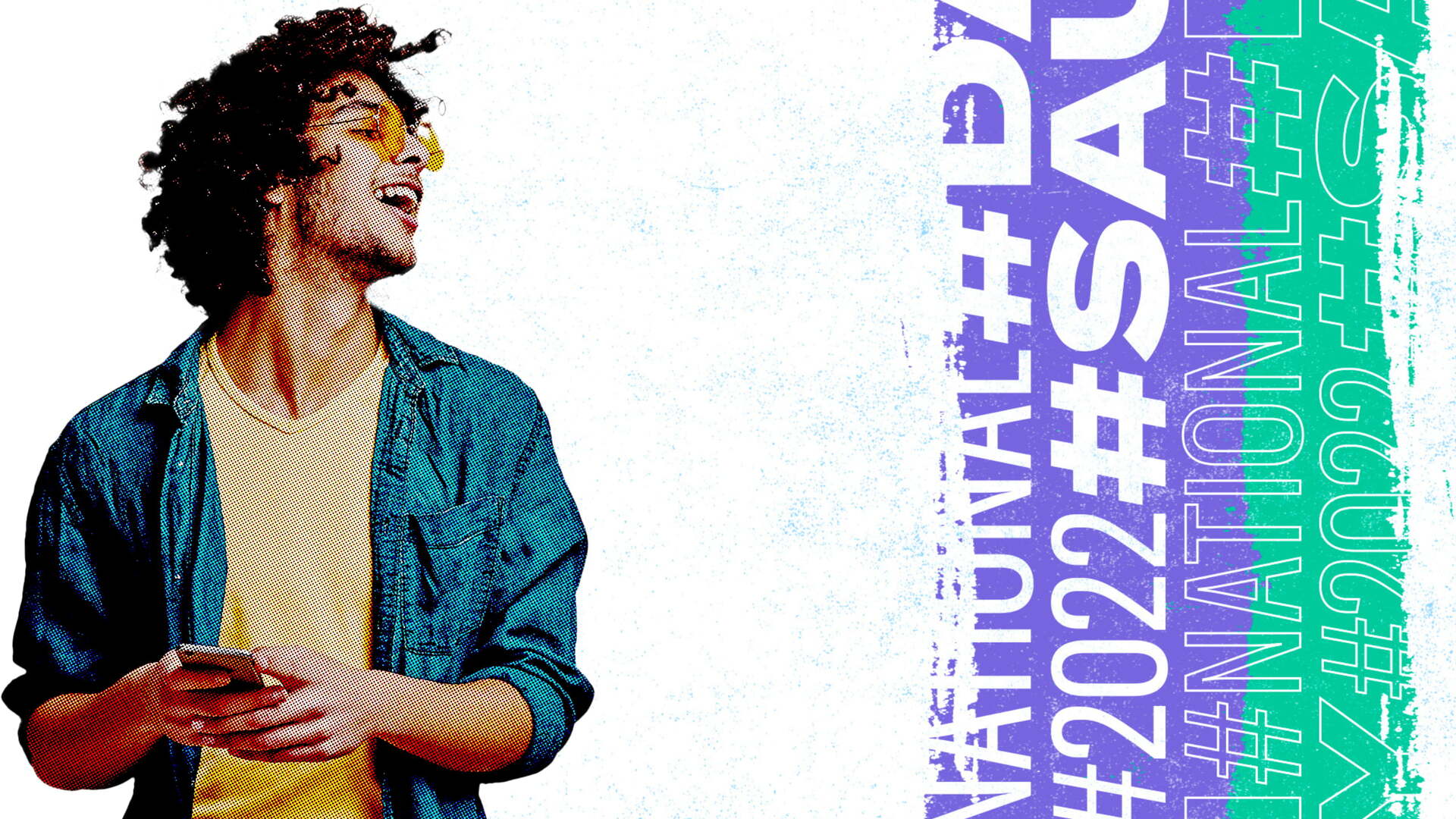 Saudi National Day – taking place this year on Friday, September 23 – is a time of great pride and celebration in the Kingdom of Saudi Arabia (KSA). It's also one of the most significant moments on Twitter in the Middle East and North Africa (MENA) region.
According to the Twitter Insight Survey in 2021, 46% of social media users in KSA believe National Day celebrations are more special on Twitter versus other platforms.1
That same survey found that 69% of businesses in KSA believe Saudi National Day is vital for local brands2, so it's important for businesses to connect with their customers during the holiday. 
Last September, there was a +12% increase in Tweets about Saudi National Day compared to the previous year3 – the opportunity for brands to connect to this conversation is clear. 
People in KSA like to to go shopping, in person and online, during the holiday.4 This presents a huge opportunity for brands to leverage Twitter to reach these shoppers.
Here's how you can reach this audience, plus the Twitter products you can use to help drive sales:
The shopping trend during Saudi National Day
The days leading up to Saudi National day are one of the region's busiest of the year for advertising – people in KSA look forward to promotional offers from brands around the occasion.
Pro tip: Excitement for Saudi National Day starts two weeks before the occasion itself, so be sure to leverage this and join the conversation early to get your brand in front of more people and have a better chance of being top of mind for customers.
Here are ways to connect with your audience and encourage sales for your brand:
Create a buzz around your products and special promotions by teasing your offers early and consistently, using different types of ads. You could even run countdowns to build excitement for the launch of your special offers.
Use relevant hashtags in your Tweets, such as #SaudiNationalDay and #SaudiArabia so they are more discoverable.
Emphasize urgency in your Tweets about your special promotions, use phrases like "for a limited time only", or "limited stock".
Focus on video in your Tweets if possible. Video is big on Twitter – and it's no different when it comes to conversation and ads about Saudi National Day. In September 2021, there were 573 million video views on Twitter related to Saudi National Day. This was up from 315 million in 2020.6
Pro tip: Connect with Saudi National Day before, during, and after the occasion to drive maximum campaign impact. We've found this can result in 2x more engagement, 3x better cost efficiency, and +35% greater view through.7
Twitter products to help encourage customers to buy
If you want to run a Twitter Ads campaign this Saudi National Day, you can use any of the following campaign objectives to really drive customers to buy from your brand:
@Mobily used Branded Notification to remind opted-in followers about the release of their new music video for #SaudiNationalDay.
Brands can set up and launch Branded Notifications campaign using Arrow, a third-party auto-response platform developed by IC Group in collaboration with Twitter Next. If you want to learn more about how your business can use Branded Notifications and don't yet have an account manager, reach out to one of our ads specialists.
There are three variations of Branded Notifications to choose from, each allowing you to create a sense of exclusivity for your customers that opt-in. You can use Branded Notifications to invite people to like a Tweet so they don't miss out on your upcoming Saudi National Day special promotion, video release, or product launch. The people who opt-in will be the first to receive it in their notifications, with the option to opt-out at any time.
Twitter can help you connect with customers, join the conversation, and drive sales this Saudi National Day – take a look at Twitter's MENA resource page for more insights and tips, or request campaign support with one of our customer success specialists.
1. Source: Twitter Insight Survey, Twitter audience in Saudi ArabIa, June 2021, n=1,180.
2. Source: Twitter Insight Survey, Twitter audience in Saudi ArabIa, June 2021, n=1,180. How important is it for local brands to  communicate around Saudi National Day?
3. Source: Internal Twitter Data. [Sep 2020 & Sep 2021]. Data retrieved [06/22]. [Global] only.
4. Source:Twitter Insight Survey,Twitter audience in KSA (637), June 2022.
5. Source: Twitter Insight Survey, Twitter audience in Saudi ArabIa, June 2021, n=1,180.
6. Source: Tubular Video Data, Views of globally uploaded videos related to Saudi National Day 2020 & 2021 (between 9/1/20-9/30/20 & 9/1/21-9/30/21), Retrieved June 28th, 2022.
7. Source: Twitter Internal, Jan 2018-Mar 2019, US campaigns $50K+.
Ready to advertise on Twitter?