Customer journey mapping: What you must know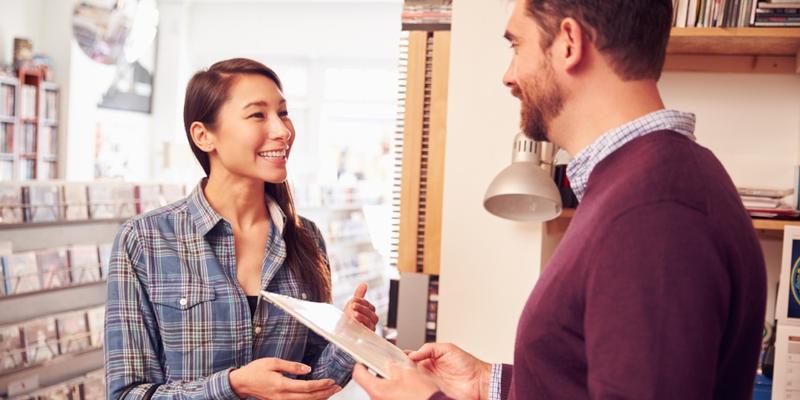 This article and expertise was originally published on Forbes.

As technology advances, customers become more demanding. I would even argue that today's customers are far more demanding than they were just two or three years ago. The more connected we become, the more impatient consumers get for products that are better and faster than the original.
Of course, consumers aren't the only ones who get impatient. Companies are continually looking for ways to quickly get customers in the door. To help companies accomplish this goal, 63% of marketers currently use some sort of journey mapping, according to a report from Forrester. This trend is expected to continue.
Effective journey mapping requires several moving parts, and each industry will have its own best practices. On the other hand, there are a few foundational aspects that remain consistent, no matter your field or target customer.
Know your customers' perspective
Seems like a no-brainer, right? Yet companies neglect this aspect all the time. There is a notable difference between viewing your product or service from your customers' perspective and simply thinking you know your customers' perspective. Rather than guessing about your customers' experience, take time to do your own research. Customer experience research includes:
• Persona. What is their present situation, and what are their ambitions for the future?
• Outcomes. What is your ideal customer trying to achieve?
• Journey. What actions must a customer take to reach a desired outcome?
Successful mapping requires research on the various segments of your target population. But resist the temptation to combine segments to reach more people, as this only leads to useless generalizations. Instead, create a map based on a single customer — the persona (or personas) your company has spent so much time defining.
Outline touchpoints
The next step involves identifying touch points where a customer interacts with your business. This starts with a visual map for each persona you want to target — billboards, social media, influencers, calls-to-action, landing pages, and any other opportunities a person has to interact with your brand. Next, map data to your touch points. For example, evaluate how many leads and customers you receive from each channel. Conduct an impact analysis to find out where you succeed in bringing in customers, and where your journey is lacking. Identify pain points for each persona.
Include key performance indicators
It is pointless to create a customer journey map if you have no way of measuring its success. A main function of customer journey maps is to recognize opportunities based on qualitative research of your customers' perceptions and experiences. Key performance indicators (KPIs) provide the necessary framework for making your map actionable.
KPIs may include insights of customer highs and lows. For example, "meets/does not meet/exceeds expectations" are common examples of KPIs companies use to identify opportunities for improvement in the customer journey.
Incorporate customer perceptions and goals
Use customer perceptions in your map as they relate to their goals and expectations. Remember, customer journey maps serve a distinct purpose and are actionable. Effective maps identify both positive and negative customer perceptions throughout their journey, and put these perceptions in context in relation to their goals. Businesses then leverage this data to find opportunities for improvement, as well as assess the impact of any current investments.
Determining customer goals and identifying positive and negative emotions require both a qualitative and quantitative approach. For example, qualitative methods like ethnographic research and contextual inquiries are effective at capturing customers' behavior and emotions. Conversely, voice of the customer (VOC) data from call centers and surveys is especially beneficial for pinpointing customer emotions at a specific moment in time.
Engage executives
Customer journey maps are most effective when they engage both stakeholders and the C-suite. Your approach will vary greatly based on your unique company culture. For example, your C-suite may be most impressed by KPI metrics and analytics, while stakeholders may be more driven by processes and the people involved in each touchpoint. Do what makes the most sense for your company.
Customer journey mapping is a key part of creating a personalized experience for today's demanding consumer. With a little planning and observance of best practices, you will be ready to identify opportunities and barriers for consumers based on their goals, perceptions, and emotions. In turn, you'll be better prepared to engage them at any point in their journey.
Additional Resources On This Topic:
Mastering Customer Experience Starts with Customer Journey Mapping
Customer-Journey Mapping: The What, How and Why
The Heart of Digital Transformation: The Customer
This article was written by Daniel Newman from Forbes and was legally licensed through the NewsCred publisher network.
Ready to advertise on Twitter?