5 customer care trends for 2019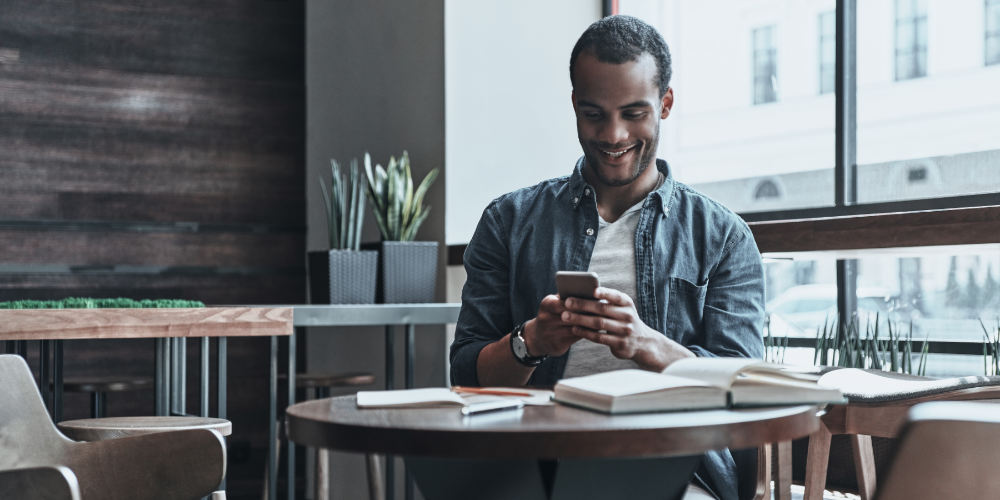 With more than 3 billion people on social media this year, it's natural that more consumers are using it to connect with businesses when they have questions, compliments, or complaints. Customers expect the ability to connect with companies online, which means more customer service teams are turning to social media as their primary way of reaching out.
From the rise of direct messaging and chatbots to more sophisticated social data, here are five customer care trends we've noticed at Twitter in 2018, and expect to hear more about in 2019.
More people are using direct messages over public announcements
More consumers are connecting with companies through direct messaging (DM's) than through more public methods like tagging in a Tweet. According to Sprinklr, 80% of consumers engage with brands online, and 54% of customers prefer social messaging channels for care instead of phone or email.
It's easier than ever to reach out privately. With more businesses enabling DM's on their accounts, customers can private message companies even if they don't follow each other. DM's allow for longer messages and don't limit text to 140 characters, and consumers can upload photos, videos, and sensitive personal information without broadcasting it to the world.
Customer care bots still evolving and will continue to rise
Customer care bots, or chatbots, allow companies to offer 24-hour, automated replies that can instantly help customers navigate a technical issue or even order their lunch.
Chatbots are a quick-and-easy (not to mention cost effective) solution for offering simple answers to common questions, but if they aren't implemented with a strategy, they can feel clunky to people used to real-life interactions.
Chatbots may not have been the solution of 2018, as was widely predicted, but they aren't going anywhere. Expect them to keep growing and evolving. According to a CNBC report, chatbots could cut business costs by $8 billion by 2022.
Social care strategies getting more personal
There's been a lot of hype around adopting social media customer care strategies, but now with most brands establishing their social care strategy, we're seeing a move towards personalization. Companies are focusing on more human interactions – like active conversations through messaging – while adopting a more casual tone and using emojis.
Putting more energy into social care strategies can also mean major savings. According to the Online Marketing Institute, it costs $1 to solve a customer service issue on social media compared to customer call centers, which can cost six times as much.
Customer care agents are digging into social data
Marketing and PR departments have long used social data to influence decisions, but now customer care teams are using it to shape interactions.
According to Sprinklr, brands generally spend 98% of their time and resources trying to reach customers, and only 2% on customer care. But now it's easier than ever to use technology to track mentions and reply quickly to both positive and negative comments – a strategy that shows the world how much a company cares.
Social data also allows care teams and advertisers to work together and deliver more relevant ads. Pinpointing someone's unique interests or needs can help a brand deliver ads that matter to them, like focusing on a product's eco-friendly attributes instead of serving a more general ad, or addressing a specific comment or complaint.
Loop Loft used to broadcast the same message across social channels, but when business stagnated, it turned to social data for insights. A few months after teaming up with Sprinklr and personalizing social media ads, Loop Loft experienced a 400% increase in ROI.
Customer care is the new marketing
With consumer interactions more public, customer care is becoming the new marketing. It's not that one can replace the other — it's that they're now working together instead of in silos.
Feedback often appears as public comments under social posts and care teams are seizing the opportunity to actively find them and offer public, personal responses. When it's done well, word spreads.
The Transportation Security Administration (TSA) was ahead of the curve. It launched AskTSA, a social customer care program in 2015 in an effort to make it easier for people to move between destinations and have questions answered quickly. It not only worked, it skyrocketed the TSA's popularity on the internet.
Additional reading:
This blog post was originally published on Sprinklr.
Ready to advertise on Twitter?