Creative checklist: 5 ways to maximize your video campaign on Twitter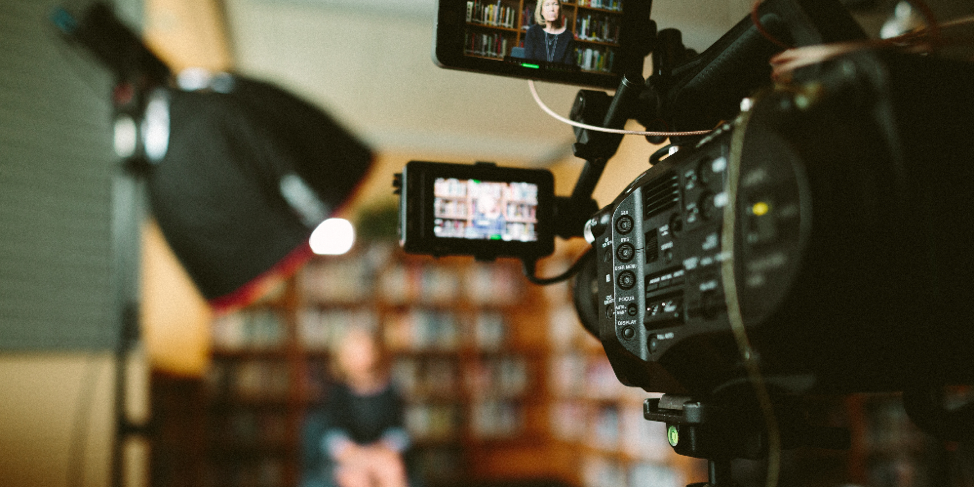 Video continues to be a significant strategy for digital marketing. Your prospective customers already spend one-third of their time online watching videos. And on Twitter, 82% of users watch video content. Additionally, according to studies, 64% of consumers make a purchase after watching branded social videos. But as valuable as they are, creating video assets is an expensive and time-consuming task. That's why it's crucial that you're maximizing the return on your video marketing efforts.
By adhering to these five best practices, you can ensure you can maximize your budget when it comes to video marketing campaigns.
Make sure your video is 15 seconds or less
Everyone's heard the frequently cited statistic that human beings now have an attention span of roughly eight seconds, shorter than that of your average goldfish. In fact, studies have shown that it only takes ten seconds for a viewer to decide whether they want to watch the rest of a video. Whether these numbers are accurate or not, your video marketing campaign is competing for this limited attention. Therefore, you need to keep your videos short, engaging, and to the point. 
@GoldfishSmiles gets its message across in six seconds with this quirky video.
Clearly communicate your key message
When you're working with only 15 seconds, you need to make sure you hit your customers with your key message as clearly and quickly as possible. Make that message the core of your video. You won't have time for much else. Take a page from the journalism model: Tell them what you are going to tell them, tell them, then tell them what you told them. And do it in 15 seconds or less.
Insulated water bottle manufacturer @HydroFlask doesn't waste any time explaining the point of this new-product video.
Showcase your brand or product within the first three seconds
You want your viewers to know what they're watching instantly. This is particularly true if any of your video content is going to auto-play. As a viewer, think about how quickly you close those auto-play videos. Get to the meat of your 15-second video as quickly as you can, so that if — and when — your customers click that little "x," they've already been exposed to your brand, product, or marketing message.
@Reebok makes their brand name and logo is visible immediately in this video, ensuring consumer awareness regardless of how many seconds are watched.
Incorporate strong visual component into your video 
Make sure your video is easy to understand. Include captions — because not everyone has their sound turned on while they're watching internet videos — to make sure your viewers get what they're watching and why it matters to them. You'll also want to superimpose informational graphics, taking advantage of every opportunity to communicate your marketing message. And get that message communicated as quickly as possible.
This simple-but-engaging video from apparel brand @OutdoorVoices makes liberal use of graphics.
Use short Tweet copy that drives conversion
If your goal is to get your customers to watch the video, keep the copy in your Tweet as short and actionable as possible. Insert your call to action (CTA) in the Tweet itself, reinforcing the message of the video. If you're driving customers to your website, place the link within the Tweet copy, encouraging click-through. Otherwise, use action-driving language to encourage your customers to learn more about your business.
@PlayStation does a great job of preceding a video with short, action-driving copy — "Discover more" — in many of their Tweets.
Video is not just the future of digital marketing — it's one of the most important marketing channels here and now. By adopting best practices for video marketing, including the five tips above, you'll set yourself up to see the maximum return on your video marketing investment.
Now that you know how to get the most out of your Twitter Video marketing campaigns, grab your camera, and get to work!
Share your video with the people you want to reach by targeting their specific interests, demographics, or activities using Twitter Ads. 
Video checklist
These 5 things will help you get the most from your video.
Keep it short and simple. Limit video length to 15s to maximize branding impact.
Open with a product. Show your product at the start to increase interest and click intent.
Clearly position your logo. Place your logo in the upper left or right corner of the frame to increase unaided brand recall.
Have a sound-off strategy. Add captions to drive longer view time.
Bring the brand back. Display your brand for more than half of the video to increase aided brand recall and message recall.
Bonus tip: When possible, feature people — especially in the first few frames — to improve retention.
Ready to advertise on Twitter?