4 ideas for creating video content with your phone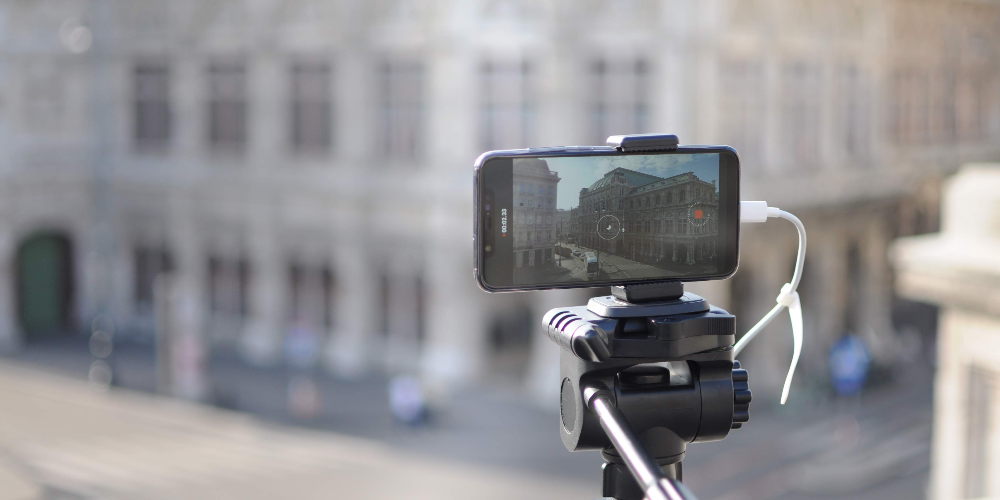 On Twitter, brands need to create fresh and engaging visual content on a near-daily basis. Why? Because that's what your audience wants. Tweets with video attract 10X more engagements than Tweets without video, Tweets with images attract 150% more Retweets than Tweets without images, and even Tweets with a GIF gain 55% more engagement than Tweets without a GIF.
But what if your brand doesn't have an in-house multimedia team or a Hollywood budget? The good news is that all you need is your creativity and your cell phone.
Your phone is a fully capable multimedia studio in your pocket, giving you everything you need to create compelling content on the go. If you want to build up your visual library, here are a few ideas to get you started.
Create GIFs
Along with emojis, GIFs are one of the primary ways people communicate online.  While it's easy to use an existing GIF to complement your Tweet copy, many marketers don't realize how simple it is to create their very own original, branded GIF.
Depending on the type of effect you're trying to capture, you may want to use a Time Lapse video, a Live Photo, or a series of static photos. While it's possible to create a GIF from within the iPhone's Photos app, GIF-making apps simplify the process and make it easier to add stickers and text.
Phone, accessories, action!
While the iPhone camera and microphone are great for capturing impromptu shots, they don't have the ability to capture commercial-grade content on their own. However, there are a wide variety of accessories you can buy to help your iPhone create professional-quality video content.
Attachable lights and flashes help capture the best visuals possible without requiring a studio lighting setup. You can also get a microphone that attaches to your iPhone to capture ambient sound, or a clip-on microphone for conducting on-camera interviews. To make your shots smoother, a gimbal can stabilize your iPhone or provide crane-like sweeps right from your hand.
Turn your screen into content
Another feature that's often overlooked is the phone's video screen capture ability. This is handy if you want to post a demo of your app or show people how to use certain features.
To do a video screen capture, make sure you enable the function in Settings > Control Center. When you swipe your screen up to reveal the Control Center, push the Record button to start. You'll get a three-second countdown, and then your phone will start capturing video of whatever you do. It will also record sound, so have your narration ready!
Start with stop motion
Stop motion is the foundation for animation. With your phone, creating a stop motion video is as simple as taking a photo, moving the object slightly, taking another photo, and repeat. 
Here are a few ideas to get you started:
- Move the camera around the object
- Keep the camera on a tripod and move the object instead
- Add details to the object like drawings or text
- Take the object apart to show how the parts fit together
Ready to create your video? Get started with best practices and video resources straight from Twitter. 
Additional reading:
Ready to advertise on Twitter?