Learn how to create better Tweets with the Twitter Assistant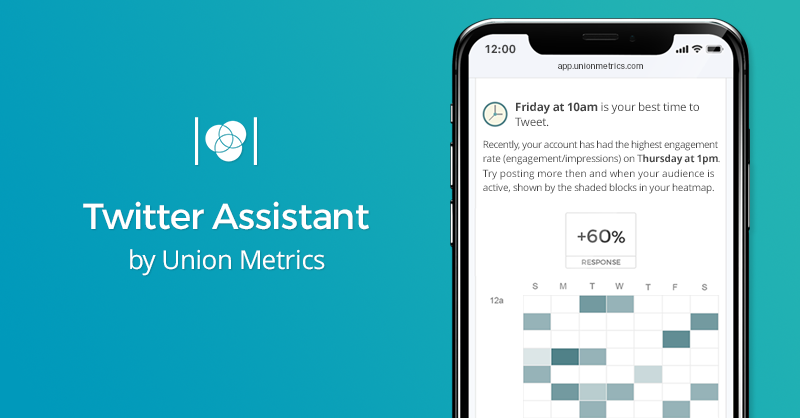 Sometimes we all need a little help knowing what to Tweet next. Wouldn't it be nice if someone could provide a little direction and help you create better Tweets? 
We're excited to introduce a brand new way to help you Tweet better – the Twitter Assistant, from Twitter Official Partner Union Metrics.
The Twitter Assistant is a free tool that helps you get ideas for your Tweets, learn exactly what's working, and determine what you should do next. Anyone can run the Twitter Assistant to get personalized recommendations on how to craft better Tweets. It only takes a minute and it provides updated recommendations each day.
You can use these ideas for your organic and your paid content, helping make both more impactful. 

With Twitter Assistant, you'll learn:
When to Tweet to reach your audience

What kind of content gets the most engagement

Which hashtags increase your impressions

Who the influencers who interact with you are
"Union Metrics is a simple, effective way to really dig into what makes your Tweets effective, and analyze how to build on past success."

- Andrew Powell, The Gate, @THEGate

Since Union Metrics first launched TweetReach almost nine years ago, hundreds of thousands of marketers have run more than 11 million TweetReach snapshot reports. The Twitter Assistant is the next step in the evolution of free Twitter analytics tools built to provide powerful insights for every marketer, regardless of budget.

Ready to advertise on Twitter?