Content Marketing Institute shares blogging tips for B2B marketers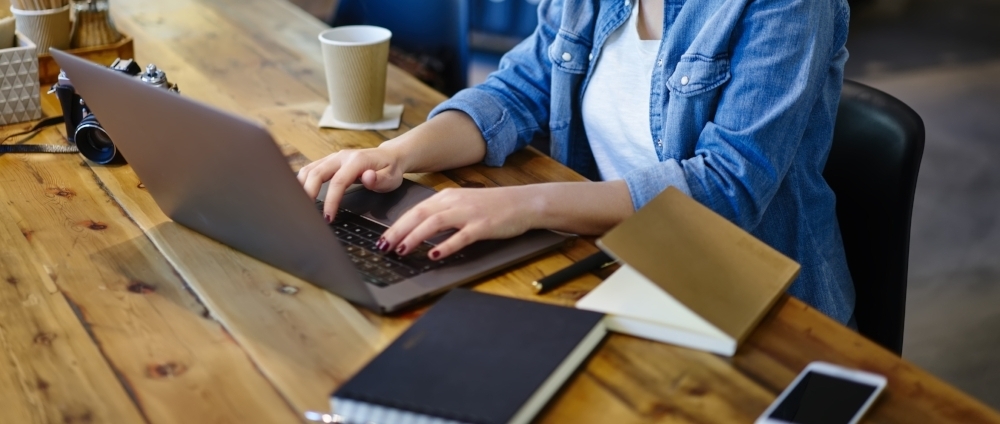 The benefits of blogging are numerous but what strategy should a B2B marketer take? We explored this topic with Lisa Dougherty (@BrandLoveLLC), Director of Blog and Community for Content Marketing Institute (@CMIContent) in our most recent #TweetHour. 
Here are Lisa's tips on how B2B brands can create a successful blog strategy.
What are the benefits of having a blog strategy for a B2B business? 
60% of successful B2B marketers say blogging is the most effective format used to distribute content.* In fact, search engines love blogs. They improve SEO rankings and build trust. Blogs provide a branded environment that's optimal for your content and aligned with your corporate goals. 
81% of U.S. online consumers trust the information on blogs.** Content is essential to supporting loyal, trusting relationships between brands and consumers. 
How can a B2B marketer incorporate a blog into their marketing mix?
Blog content is owned by your company and can be integrated into your site. This offers more benefits than posting on third-party sites. Before you start creating content for anything, you should have a documented content marketing strategy in place. B2B marketers need to define their blogging objectivesto make sure they're aligned with company goals. 
When thinking about blogging objectives, do include, brand awareness, expand reach, support sales, and thought leadership. 
It's always a good idea to incorporate an editorial mission statement into your blogging guidelines. 
What are the biggest challenges for running a successful blog strategy? 
Getting buy-in from your team
Budget and resources 
Not publishing consistently and frequently 
Lack of content topics
Not offering your audience a compelling reason to choose your content over the competition 
Not having a plan to track KPI's
How do you figure out what content your audience wants to read about? 
Developing actionable content marketing personas can help identify topics your audience cares about. Blogging as a business demands a process for generating ideas. You can use tools like @MyBlogU, @Quora,@BuzzSumo, and @googletrends. 
Make friends with your sales team or customer support to find customers' common questions.
How can you generate leads from a blog? 
To generate leads from a blog, produce useful content that answers readers' questions. Always include a persuasive call-to-action at the end of every blog post that moves readers to take action. 
You can also use opt-in forms strategically, for example, you can offer a free ebook or resource guide and gate it so you can gather data. It's important to offer subscribers a way to customize communications they receive so it's a mutually beneficial relationship.
Can a blog help influence purchase decisions?
Establishing a high-quality blog will attract an audience and eventually convert them to customers. Having a blog and writing about topics that are relevant to your audience establishes your brand as an authority in the space. An engaging blog builds relationships and gives customers a reason to keep coming back for more.  
How can you influence SEO with a blog? 
Create quality content, good design, and link to your top performing content. Content that's focused on trends and aligns with your customers' personas will lend a hand to SEO. The role of design, structure, and user experience play is critical to blogging success. 
You can significantly expand reach and engagement by syndicating content to social media platforms. Promote blog content on social, but tailor content to the platform. Content that gets shares and backlinks is more likely to build authority and drive traffic. Long-form content is more likely to generate backlinks, signaling to search engines quality content that ranks higher.
How do you determine whether a blog is a success for your overall business? 
59% of content marketers may lack a clear idea of what content marketing success looks like for their organization.* 30% of bloggers who usually or always check analytics report strong results compared to 18% who don't.***  
Using Google Analytics is a great way to test different forms of content to see what resonates with your audience.  

Have questions? Send us a Tweet @TwitterBusiness. 

Sources:
*@cmicontent
**@evercoach
*** @orbiteers

Ready to advertise on Twitter?