How to connect with #CricketTwitter in India: A 101 Guide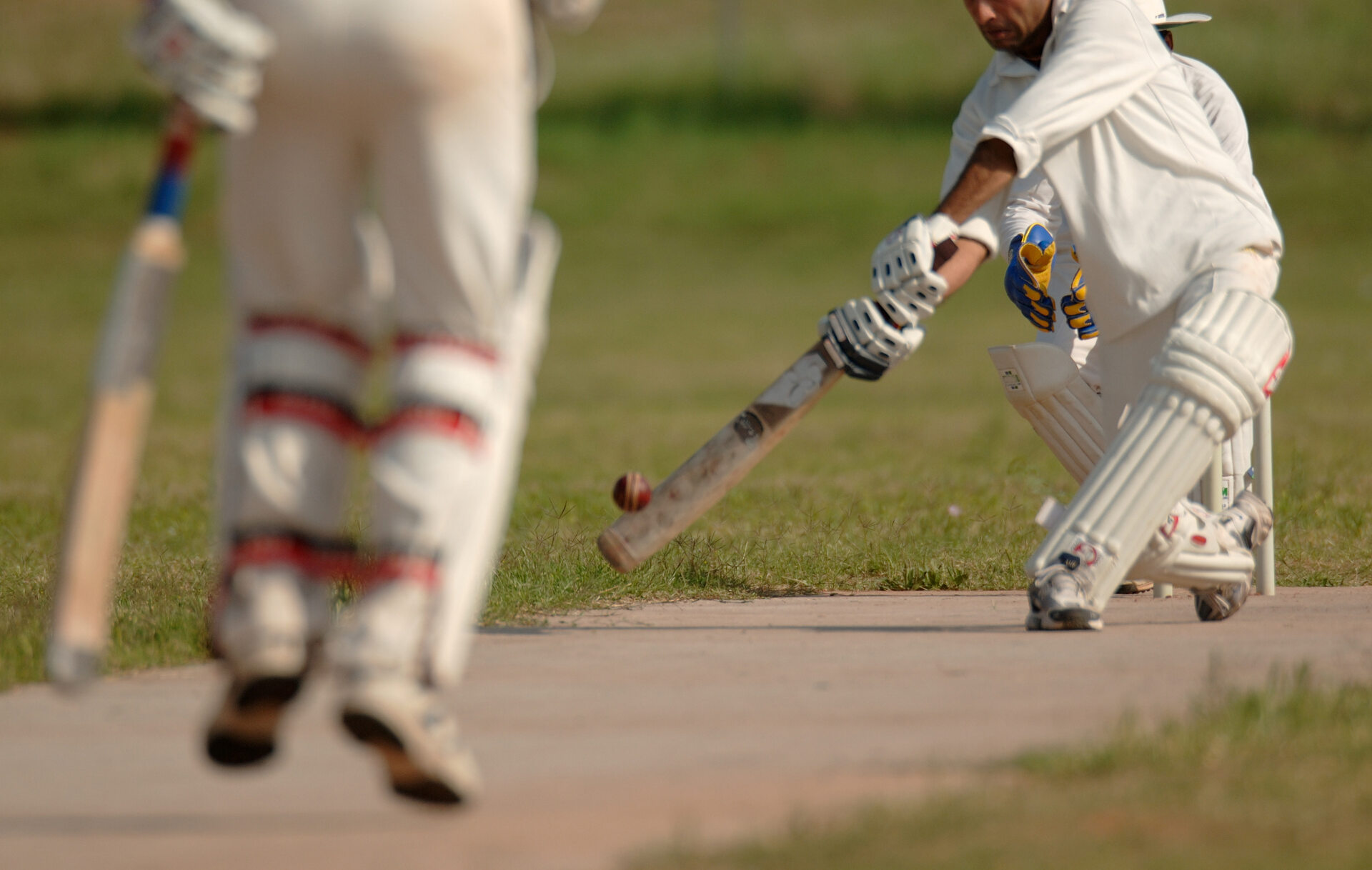 Cricket fans flock to Twitter to join the conversation, get insights, predictions, results, and everything in between. In 2021, there were over 96 million Tweets in India about cricket.1
The sheer fandom and support of cricket in India are undeniable – in 2021, Global Web Index found that up to 67% of the population of India are cricket fans, and 75% of Twitter users in India are fans of cricket.2
Cricket is an integral part of the culture in India. And connecting to cultural relevance is important for brands. So important, in fact, that research by Twitter and Kantar found that there is a 73% correlation between a brand's cultural relevance and its revenue.3
So why do cricket fans come to Twitter? And how can your brand connect with them in 2022? We've got seven ways you can connect with cricket on Twitter in 2022.
Why do cricket fans turn to Twitter?
For the inside track
Cricket players, sports news channels, and sports journalists all come to Twitter to share their thoughts, analysis, and the inside track on the game – it's real, in the moment, and unfiltered. This is a connection that can't be found on any other platform, and cricket fans come to Twitter for this.
For real-time updates and conversations
Twitter is the roar of the crowd – sports fans come to the platform daily to keep up to date with sporting events and discuss what's happening in real-time. Twitter is the perfect complement to TV, and people use it during games to Tweet about what they're watching and to read about others' reactions to various matches.
@TheCricketArk shares an analysis of a match with their followers.
For the community

#CricketTwitter is a community. People want to be a part of something where their passion is shared, it brings them closer to the game – and with 58% of the people on Twitter in India playing cricket themselves4, this appetite for being part of the #CricketTwitter community is no surprise.  
How can brands connect to #CricketTwitter?
Connecting to what's happening and to cultural moments are key superpowers of Twitter – connect campaigns yield +57% aided ad recall.5
There are lots of ways brands can connect to #CricketTwitter to boost awareness, drive engagement, build cultural relevance, reach a larger audience, or increase website traffic:
Start a conversation
Keep up with the real-time and relevant cricket conversation on Twitter. This will allow your brand to reach people that are receptive and already taking part in the public conversation about the game. 
Cricket fixtures are available well in advance, so plan your Tweets around the games and teams you know will be playing. 
You can also use Twitter features like polls to engage people in a conversation about cricket.
Run a contest or offer special promotions
Grab the attention of cricket fans by offering special prices or contests in celebration of the cricket tournament or game you're connecting to. If you do run promotions, start the sales ahead of time to increase your chances of driving sales and engagement.
Lucky draws, contests, and giveaways are good options to boost engagement and increase traffic to your website.
@PrimeCaptain1 runs a contest for their followers to guess the player.
Top tip: User-generated content (UGC) helps people feel connected to the brands they follow. If running a contest or giveaway, why not ask your followers to Tweet photos, share a sentiment about your brand, or explain why they should win the contest. You can create a specific hashtag for your giveaway, so your followers can use it and drive traction for the contest.
Utilize star power
Using well-known cricket stars, influencers, or journalists is an effective way to connect with cricket fans and get more eyes on your campaign. One example of this is the Association of Mutual Funds in India (AMFI) (@MFSahiHai) and its awareness campaign to promote investor education.
To promote a proper understanding of mutual funds, the brand wanted to raise awareness and drive positive financial habits through its #MutualFundsSahiHai campaign.

To ensure that its message resonated with more people, @MFSahiHai turned to Twitter and cricket so they could reach the masses. AMFI India created contextually relevant and fun Video Ads featuring some of India's favorite cricketers. 
By leveraging the reach and popularity of the crickets stars, the brand spread the campaign message of #MutualFundsSahiHai and drove an instant connection between cricket fans and their brand.
The campaign was extremely well-received, with over 71.4M impressions, 626K engagements, and 23M video views. 
Engage around the tournaments, not just during it
Once you've identified the right audiences, make the most of the tournament's timeline. Brands that find ways to engage before and after an event or tournament gain maximum results and build stronger connections.
Before and during a cricket tournament, you can tap into athlete excitement and fan anticipation. After the tournament ends, you reconnect with fans by extending the moment — whether you recap highlights or showcase some #CantMissMoments. For more tips on what to Tweet before, during, and after tournaments check out our 'How to live Tweet during events' blog.
Help your followers to connect to the matches
Provide helpful ways for your followers to connect to cricket matches, interviews, and other content. This kind of added value will encourage brand affinity and loyalty with your followers. 
For example, @StarSportsIndia created reminders for people on Twitter, activated by the Heart-To-Remind functionality. Their consistent usage of Twitter to connect fans to the games they love helped @StarSportsIndia be the brand that brought the tournament to fans' phones and homes.
Use Twitter's targeting tools
You can reach fans — and the larger audience watching cricket tournaments — with Twitter's targeting capabilities. There are various ways for brands to connect with sports fans, including the following targeting types:
Hashtags and keywords, like #CricketTwitter and #Cricket22
Tap into the power of video
Twitter's active audience has a passion for video – based on our 2020 average, 71% of Twitter sessions now involve video.6 Video is a great way to capitalize on the action during a sporting event, whether you're highlighting a game win, showcasing a player interview, or sharing an ad for your campaign that connects to the event.
@PhilipsTVsIndia uses a video to highlight one of their products, highlighting how it can be used to amplify customers' cricket viewing experience.
If you want some extra help connecting, get in touch with us. Our teams have a variety of tools, features, and insights that can help your business stay up to date with and make the most of #CricketTwitter.
1.  Source: Semantic Core, BigQuery, Jan 1 2021 - Jan 1, 2022
2.  Source: GlobalWebIndex, Twitter users in India, Q3 2021
3. Source: Kantar &Twitter cultural relevance research, total population,100 US brands tested, Dec 2019. Methodology: Pairwise correlation analysis for overall brand cultural relevance scores (NatRep) and Q3/Q4 brand revenue (source: Google Finance & secondary sources)
4. Source: GlobalWebIndex, Twitter users in India, Q3 2021
5. Source: MAGNA & Twitter "Mixing It Up: Diversifying Ad Formats to Achieve More", US, 2020
6. Twitter Internal, January 2021, Global. Data reflects 2020 yearly average
Ready to advertise on Twitter?