5 ways to connect with FIFA World Cup 2022 sports fans on Twitter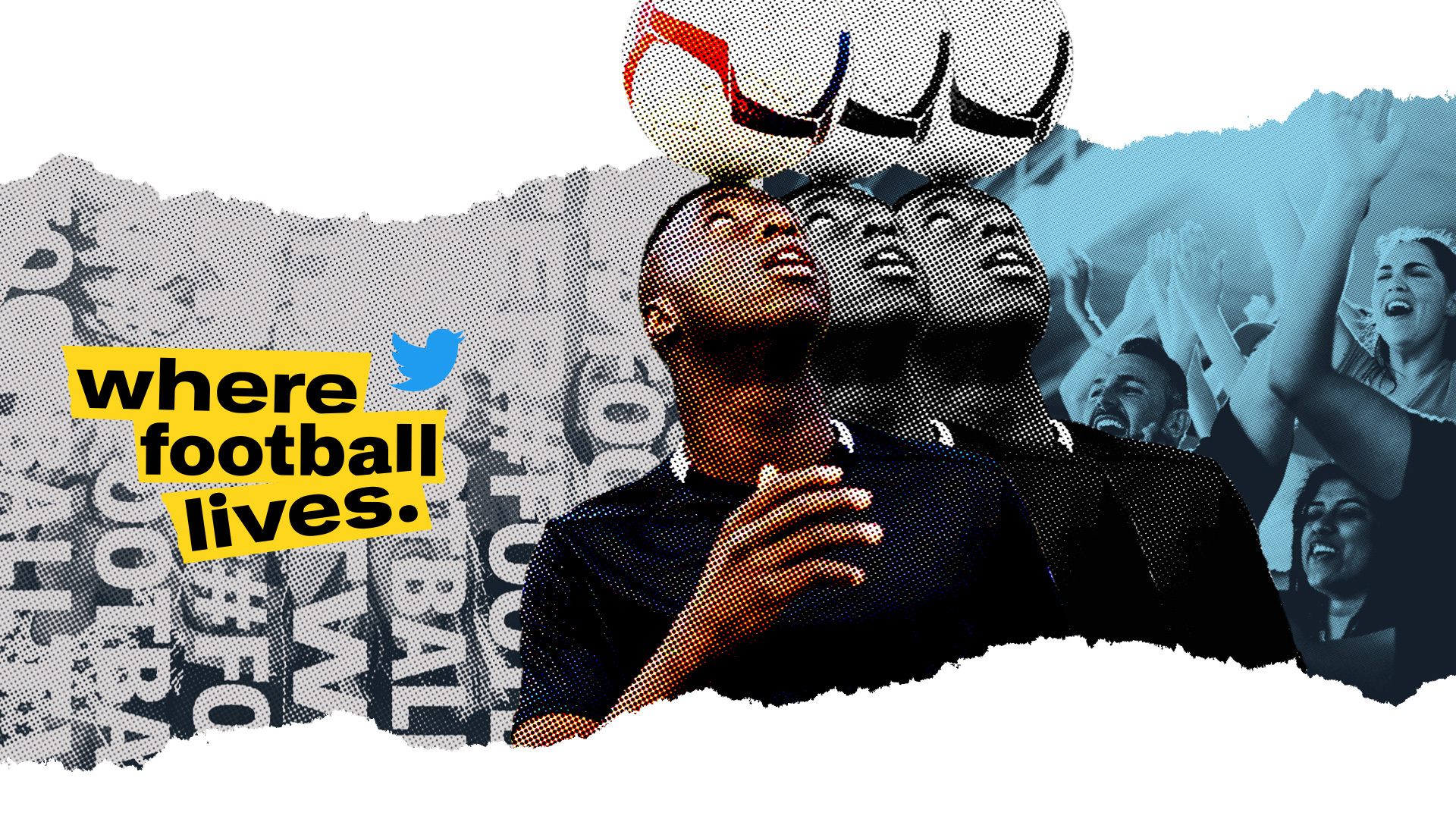 As sports fans around the world countdown to the first matches in Qatar this November, people on Twitter are getting excited. 
Twitter is the roar of the crowd and this year football fans on Twitter are driving the intensity and community around one of the most popular sporting events in the world.
According to a new study in partnership with GWI, we found that 75% of people on Twitter are fans of the World Cup1. This group is diverse — men, women, young and old, making it a great moment for businesses to engage with new and existing audiences — whatever your brand size or budget.
If you're interested in connecting with fans, here are some best practices and examples to drive results across the funnel.
Get your Tweets in front of the right people
Cultural relevance drives 23% of a consumer's purchase decision.2 Reach football fans and build your brand's cultural relevance in the lead up to other major events like Christmas with Twitter's targeting capabilities. 
There are multiple ways to reach these people including the following targeting types:
For a full breakdown of targeting tips check out this blog by Twitter Account Manager, Annika.
Engage around the tournament, not just during it
Once you've identified the right audiences, make the most of the World Cup's multi-week timeline. Brands that connect to major events during the surrounding days in addition to event days see 2x more engagement, 35% higher view through, and 3x more cost efficiency.3
Before and during the event, you can tap into athlete excitement and fan anticipation. After, reconnect with fans by extending the moment — whether you recap highlights, showcase 'cant miss moments' or run a promotion.
Find your angle and create a content strategy 
Big global events are a chance to mix up your content strategy and have some fun. Plan ahead and set yourself up with the tools needed to respond to in-the-moment opportunities to engage with fans:
Plan ahead: There are certain moments you know will happen during the matches, such as a particular team hitting the field or the start of the final match. Create assets you can schedule and deploy ahead of time.

Anticipate different outcomes: For factors where the outcome is unsure, think about the different possibilities and create a range of assets. Deploy the right one based on what actually happens.

React: Create flexible assets that can help you stay connected with real-time exciting moments, but keep brand messages front and center. For example, if you're targeting content around a specific team, create a visual where you can feature the image of the VIP player from a game and post.
For your overall messaging strategy, you want to find your unique angle. You can find this at the intersection between your brand story, the audience you're trying to reach, and the topic you're connecting to. 
Other brands may try to connect with the same topic, but what can you say that allows you to participate in the conversation while adding value? Get inspired by this great campaign by Etihad which connected the brand with The Euros and resulted in targeted campaign reach of over 46 million.
Tap into the power of video
Video thrives on Twitter. For sports programming, video views on Twitter have increased 52% while TV ratings in the US have declined 19% year-over-year.4
Capitalize on this behavior and the football action using video highlighting a game win, player interviews or getting creative with your own branding and video content strategy. 
Fans also expect any promotion to be light-hearted, with 38% of people stating that's the type of branded World Cup content they want to see.5 Other content preferences include:
Behind-the-scenes footage

Exclusive interviews

Competitions

Entertaining content related to the event
Leading up to the first matches build association using the Video Views objective, Amplify Pre-Roll and Sponsorships can then help insert your brand into the peak conversation. Learn more about Amplify.
Launch a new product or promotion
In our survey 65% of people stated they'd like to see a launch of a new product as part of World Cup advertising while 68% stated they'd be interested in a new promotion.6
If your brand is keen to align with this major event, this is a big opportunity to boost brand awareness. To elevate any product launches, Takeover Ads are a must to maximize awareness and drive lifts across the funnel. 
Note only one Takeover campaign can run per day, per location. If interested in running a Takeover campaign it's important to book and plan in advance — register interest via our contact form.
If you don't have any product launches planned why not run a special promotion that will help fans enjoy the viewing experience, for example this match day must-have promotion by Getir UK (@getir_UK)
Are you ready to connect with a new audience and join the World Cup conversation? Get in touch today to discuss advertising options, receive expert tips, and plan a comprehensive campaign.
Additional reading:
Source: Twitter + GWI World Cup Study, Global, Q1 2022. Please indicate your relationship with the sports events listed below. Casual, Midcore, or Hardcore fan of the FIFA World Cup n=13700
Source: MAGNA & Twitter "The Impact of Culture" research commissioned by Twitter 2019, US/CA/BR/UK
Source: Twitter Internal, Jan 2018-Mar 2019, US campaigns $50K+
Source: Nielsen Custom Analysis, commissioned by Twitter, October 2021, USA % change comparing 2021 programming to 2020 programming (like for like in terms of vol. airings) 

Nielsen NPOWER (Live+35), Talkwalker Social Content Ratings, Persons 13+

Source: Twitter + GWI World Cup Study, Global, Q1 2022. Thinking about the 2022 FIFA World Cup in Qatar, what type of content do you want brands to show you? Please select all that apply n=4720
Source: Twitter + GWI World Cup Study, Global, Q1 2022. On a scale of 1 to 5, with 1 being 'Definitely do not want to see' and 5 being 'Definitely want to see', which of the following types of advertising do you want for the 2022 FIFA World Cup in Qatar? n=4720
Interested in running a World Cup campaign?