Q&A: Keep @calm this season with this community manager's Q4 tips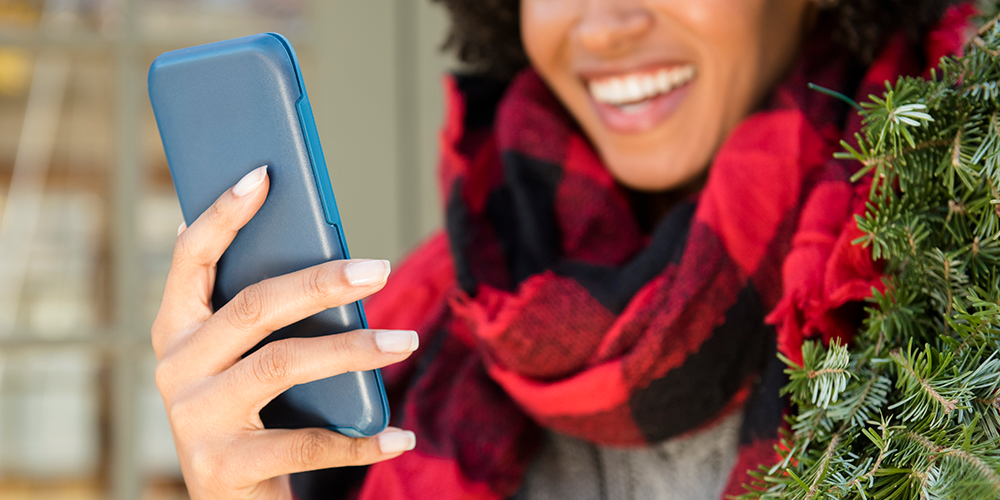 The holiday season is upon us, leaving both brands and customers wondering: what will they look like this year? With playbooks of past years less relevant, we decided to talk to a brand that couldn't be more relevant this year. A brand that caught our eyes (and scrolling thumbs) with Tweets providing something that's never been more valuable: a sense of Calm.
We chatted with @calm's community manager to hear how the popular sleep, meditation, and relaxation app plans to bring its product and mission into the holiday season on Twitter. (Bonus: so. many. good. tips.)
Tell us a bit about yourself.
My name is Beth Teague and I'm the community manager at Calm (@calm). I joined Calm in April after spending a few years in the travel and banking industries. I can verify that the mindfulness space is a much... calmer place to work! I came to Calm because I genuinely use and love the product; it's changed my life for the better.
Tell us about @calm.
Calm is an app for mental fitness, designed to help you manage stress, sleep better, and live a happier, healthier life. From meditations to music to Sleep Stories, we have a fantastic range of content and we're constantly adding more. 
What about the upcoming holidays will be relevant to your company?
The holidays will likely look and feel different for a lot of people this year. However, one constant is that the holidays are often equal parts joyous and stressful, exhilarating, and exhausting. Calm is a natural fit for those looking to gift loved ones (or themselves!) a fantastic product that will help them during the holiday season and beyond. 
How does Twitter fit into your Q4 marketing mix?
In addition to sharing deals and merchandise related to our brand, Twitter is an important customer service channel at a time when we're welcoming many new users to our platform. We're also aware, as I mentioned before, that the holiday season can be as stressful as they are joyous, and our content aims to support and encourage anyone needing a break from that stress.
Describe @calm in three words.
Supportive, encouraging, educational.
What resonates with your audience?
Mindfulness reflections and reminders always generate engagement from our followers. Who wouldn't want to get a note of encouragement or a reminder to breathe in between political discussions and news snippets?
What are some of your favorite @calm Tweets?
This launch Tweet for our Harry Styles Sleep Story is our top-performing Tweet of all time.
And to get a little meta, it was inspired by the below Tweet from 2018!
We knew Harry's fan base was eager for him to do a collaboration with Calm, and when we were finally able to make it happen, it was only appropriate that we throw it back to the Tweet that started it all.
What's something you've tested on Twitter recently that you're proud of? How did you go about it and what did you learn?
We're starting to get more playful with our Tweets and look at how we format them, including how we use emoji. These two Tweets started off as simple, text-only mindfulness reminders — with a few emoji and a bit of playful formatting, they received double our usual engagement. It's a simple tweak that we continue to test and monitor to uplevel our content and infuse a bit of fun into our Tweets.
What about this year will be different?

What about this year hasn't been different? 2020 has been a wild ride for everyone. Working for a brand like Calm, I feel fortunate to be able to use our branded social channels to provide encouragement and resources to help people navigate the many changes and hurdles 2020 has thrown their way. We created a free resource page available to anyone (regardless of whether they have a Calm subscription), and continue to use social media as a way to connect and support our community.
Any final tips for brands just beginning holiday planning?
Remain flexible as 2020 inevitably sends more curveballs our way. Be ready to pivot and adapt your plan to what will surely be a different holiday season for most people. And while holiday sales are important to most brands, think about ways you can go beyond the sale and give back to your customers and provide value at the end of a tough year.
Looking for more Q4 planning resources? visit the Twitter holidays hub.
Ready to advertise on Twitter?