Character Count podcast: Monterey Bay Aquarium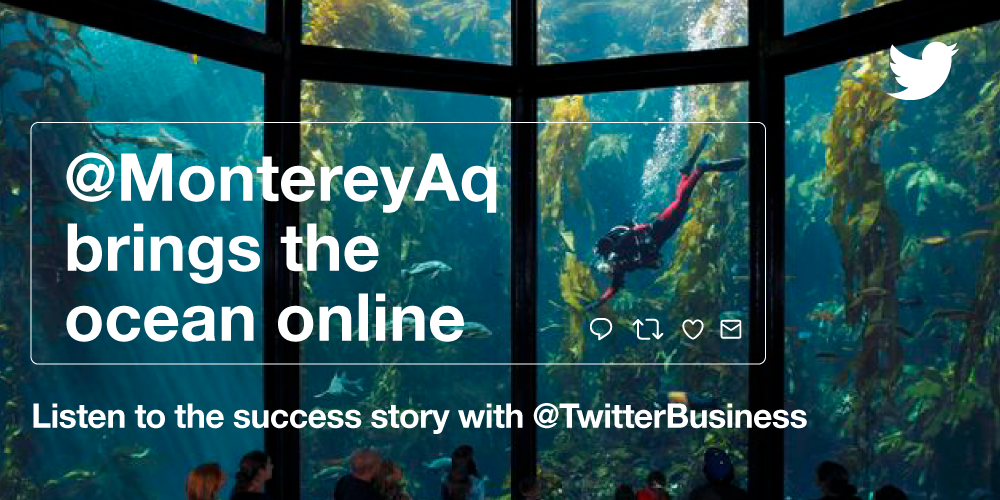 The Monterey Bay Aquarium has inspired, delighted, and surprised us again and again with their Twitter feed. So we're delighted to have Patrick Webster, their Social Media Content Creator, on Character Count.
We often tell clients to create a human personification of their business and use that persona to guide their "Twitter voice." The aquarium takes it a step further, asking — what if the ocean had a Twitter account and was using memes to raise awareness of the biggest ocean issues? (And what if they did that with fish puns??)
@MontereyAq is quick and lively. They use a mix of text, live broadcasts, striking photography, and ASCII art (don't worry, Patrick explains what that is in the episode) to keep their stream interesting. They reply to Tweets and try new things. Over time, that experimentation (and listening to their community's response) has honed their Twitter persona into a clear, playful voice that always brings the conversation back to ocean conservation.
There isn't a better subject for our first episode of Character Count. And Patrick Webster, the person behind many of @MontereyAq's Tweets, does an incredible job of explaining his process for turning a non-profit organization into a Twitter personality and a meme into a catalyst for ocean activism.
Come to @MontereyAq for the sunfish puns but stay for the surprising ocean facts and soothing videos of marine life.

Subscribe to Character Count so that you can get to the juice of each new episode before everyone else does.
Ready to advertise on Twitter?