Character Count: The @NHL uses Twitter to rally new fans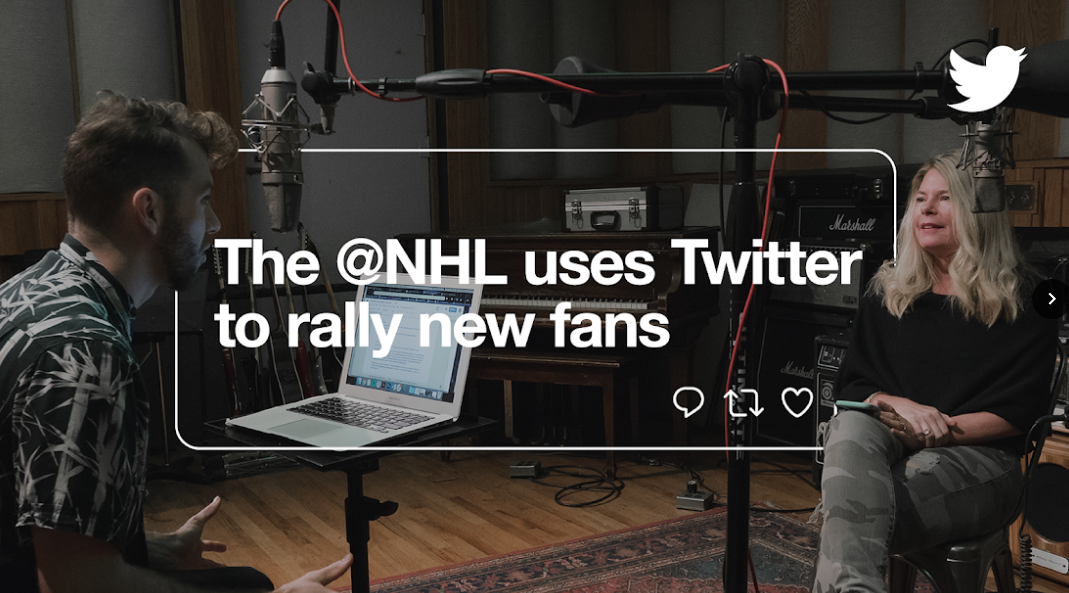 If you're a sports fan and not on Twitter, you're missing a huge part of the game.
Professional athletes across the world use Twitter to build their following, celebrate wins, and process losses. Sports Twitter is one of the largest factions of the platform. And you won't find a sports bar or tailgate that doesn't have people with Twitter open, adding color commentary to their documentation.
If you're just getting into Sports Twitter, Topics can fast-track you. You can follow certain sports as well as individual teams to infuse your timeline with interesting and relevant Tweets.
Another passionate, but more buttoned-up corner of Twitter is full of execs, C-suite employees, and other professionals. They use Twitter to promote their projects and their personal brand. Building a following for your work directly benefits the company you're currently at and keeps your living resume public — tempting future opportunities.
We've been looking for a sports franchise to join Character Count as well as a talented executive to talk about these two distinct corners of the platform. With Heidi Browning, we found both.
Heidi is the CMO of the NHL. Founded in 1917, the NHL is a legacy brand with a lot of history and even more fans. Heidi uses her digital background to bring the NHL further online and, as she explains in the episode, completely reinvigorate the brand.
From pre-season games to the Puck Drop to the Stanley Cup Playoffs, the NHL season can stretch for nine months. Heidi and her team coordinate with social media managers in every league, at each arena, they also have a "Night Team" that sits in NHL's command center to support content around the clock.
Heidi used Twitter to hire a superfan who was cutting GIFs faster than the NHL's handles could. She's used it to personally network and showcase the league. But mostly we talked about her innovative efforts to enliven and widen the NHL's famously loyal fanbase.
Heidi heard stories of people who were already hockey fans being intimidated by their more dedicated and knowledgeable friends. As mentioned, hockey has a loyal fanbase. If someone didn't grow up in a hockey family, they may not, understandably, know all the nuances.
So they hired Snoop Dog. Yes, Snoop Dogg (who, I learned, is a HUGE hockey fan) to create content explaining the ins-and-outs of the industry. At this season's Puck Drop, they had Chance the Rapper reprise his SNL role as Lazlo Holmes, a sports commentator who knows nothing about hockey but has to, suddenly, cover a hockey game, sparking the hashtag #LetsDoThatHockey.
Listen to Character Count, the @TwitterBusiness podcast