10 scroll-stopping Carousel Ad examples to inspire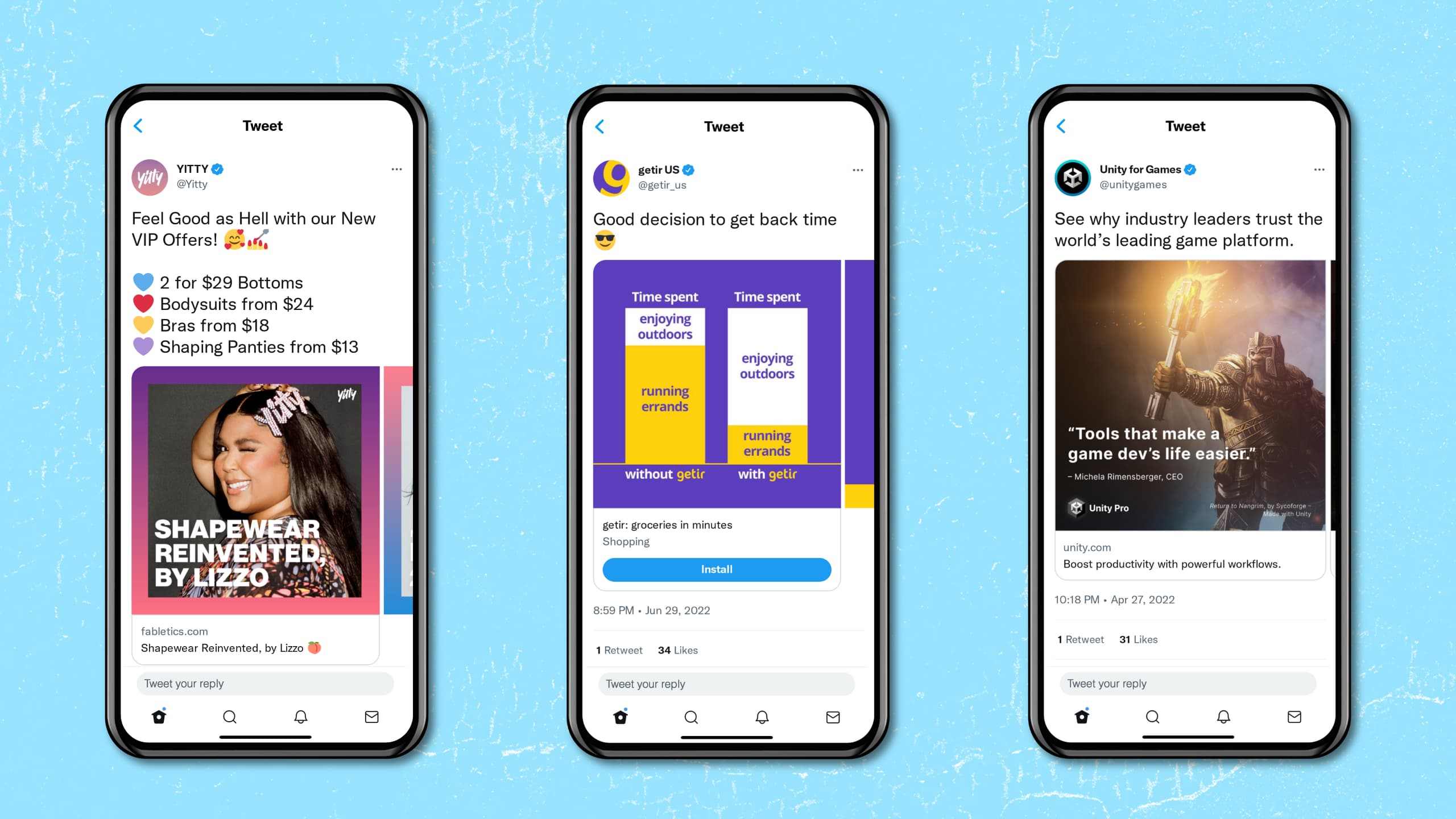 Carousel Ads are an engaging format on X that support up to six swipeable, edge-to-edge images or videos in a single Post. The images or videos all serve as clickable space for website landing pages or app download pages of your choice. 
You can mix the media used in your Carousel Ad – image or video and drive people to multiple destinations or landing pages within one Post. (Learn more about Carousel Ads in our in-depth overview of how your brand can use Carousel Ads on X.) 
Need some inspiration? We've gathered 10 Carousel Ad examples from a range of industries to show you how your business can get involved and drive results.
Carousel Ad examples
@UnderArmour uses a multi destination mixed media Carousel Ad to promote their running shoes.
Gaming platform @unitygames uses an image Carousel with testimonial quotes to advertise their service. 
Shapewear brand @Yitty advertises their VIP offers using a colorful carousel of images.
@CuirtFestival outlines their festival lineup using a selection of images.
Luxury watch brand @Cartier shows off their new watch collection.
@VerizonBusiness uses an image Carousel to promote a new internet offer aimed at businesses.
Agency @WolfgangDigital promotes a job opening while showcasing their company culture and benefits. 
@pizzahut uses a Carousel Ad to show customers what's inside their Big Dinner Box product.
How to create your own X Carousel Ad
The good news is Carousel Ads are available globally and are easy to create. To create a Carousel Ad as part of an ad campaign navigate to your Ads Manager at ads.x.com, then Creatives > Post composer. For a more in-depth guide check out this blog on how to use Carousels.
Interested in learning more about Carousel Ads? Check out our Carousel Ads on X overview, complete with best practices and answers to the most common FAQs.
Ready to set up your own Carousel Ad?