Mix it up: How to capitalize on the strengths of each Twitter Ad format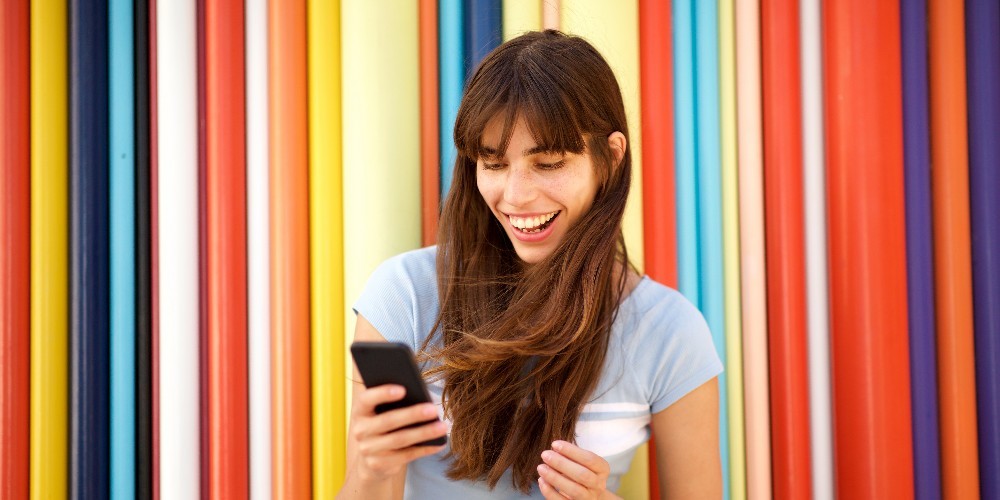 This article is the third part of a series on Twitter x MAGNA 'Mixing It Up: Diversifying Ad Formats to Achieve More' research. Read part one and part two here.
Twitter worked with MAGNA Global (@MAGNAGLOBAL) and IPG Media Lab (@IPGLAB) to investigate how video ad formats can be used as a tool to achieve more — particularly if video ad format synergy is real and what impact that can have on brand KPIs. 
This research helps demonstrate that the use of multiple ad formats helps brands better tell their stories and boost awareness, brand favorability, research intent, and purchase intent. The research tested the impact of different video ad formats, ad mixes, and video ad format order on brand metrics and tracked on-screen eye movements. The study focused primarily on Twitter video products, specifically Timeline Takeover, Amplify Pre-roll, and Promoted Ads across six industry verticals and 136 different ad scenarios.
Here, we're focusing on the third and final goal of the study: to determine the strengths of each video ad format individually, as a way to optimize storytelling. What unique strengths (and weaknesses) does each video ad format offer? How do they fill each other's gaps and work together to achieve greater results?
In the previous article, we demonstrated the power of Timeline Takeover as the first exposure and how it lifts metrics across the purchase funnel. Now, we're focusing on the benefits of Amplify and Video Ads. When compared to the control*, they both create memorable experiences (Amplify +33% aided ad recall, Video Ads +59% aided ad recall), but each have their own strengths. Amplify spreads awareness to a broad group of consumers, driving +8% new product awareness and +8% research intent. Video Ads help to increase positive brand opinions like +18% cultural association and +9% the perception that the 'brand is good quality'.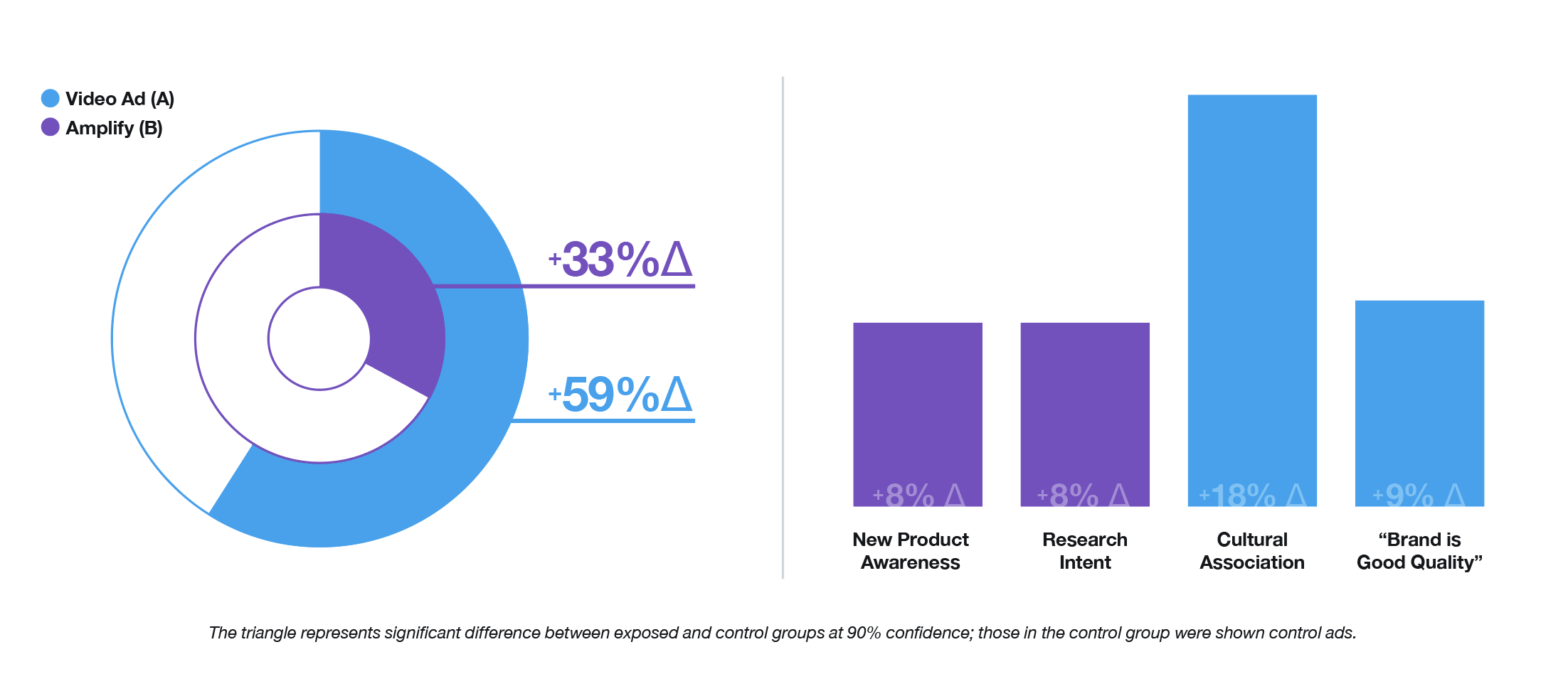 Each format's impact also differs depending on the audience's prior experience with the brand. In-market consumers are equally as likely to complete each format, but past purchasers of the brand are 14% more likely to complete the ad as a Video Ad.
To conclude, each ad format plays a key role in the purchase funnel. Amplify casts a wide net to drive product awareness and research intent among consumers with less brand familiarity, while Video Ads boost brand associations and perceptions. When all three formats are combined, they work effectively to drive sales: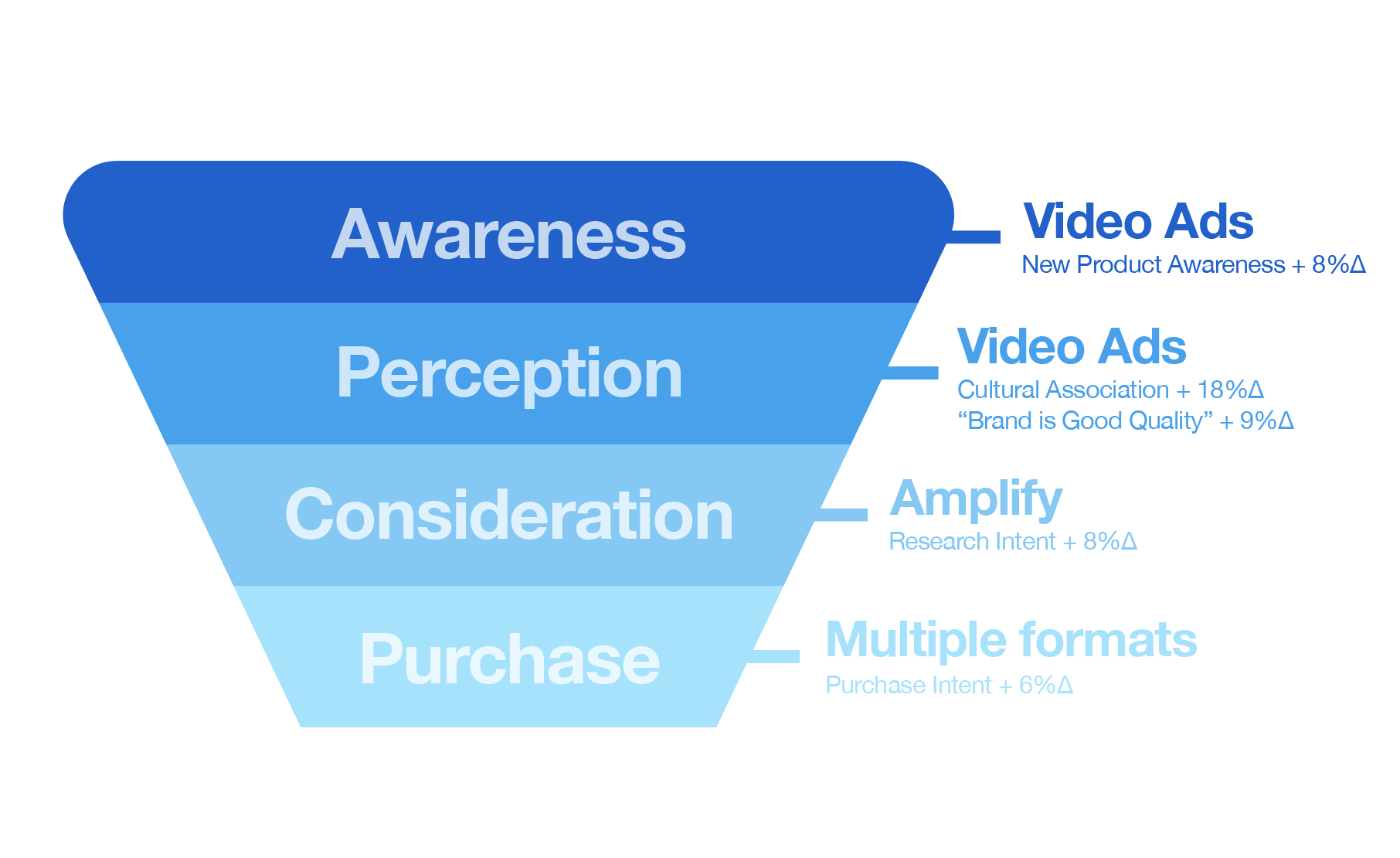 Here are some key takeaways and to-do's from the study as a whole:
Diversify your mix of ad formats. Using 3+ formats achieves the strongest results.

Start with Timeline Takeover for the strongest first impressions and success across the funnel. 

Use Amplify next and Video Ads last to magnify your message. Amplify is also a great tool to break up the ad experience.

Leverage the individual strengths of Amplify and Video Ads to move consumers through the funnel.

Use acquisition messaging for Amplify ads, and "next step" messaging for Video Ads. 

Understand the audience most likely to complete each ad format to inform planning.
In the next and final article of this series, we'll take a look at the power of launch and connect campaigns on Twitter and how they drive metrics along the funnel.
Additional reading:
Source: MAGNA & Twitter "Mixing It Up: Diversifying Ad Formats to Achieve More", US, 2020. All Brands (Single Format): Promoted Video (now called Video Ads) Exposed n=305, Control n=301; Amplify Exposed n=301, Control n=301
*The control group uses non-test ads in each of the three included formats

Ready to advertise on Twitter?