A lesson in business storytelling on Twitter with honey producer @OllysFarm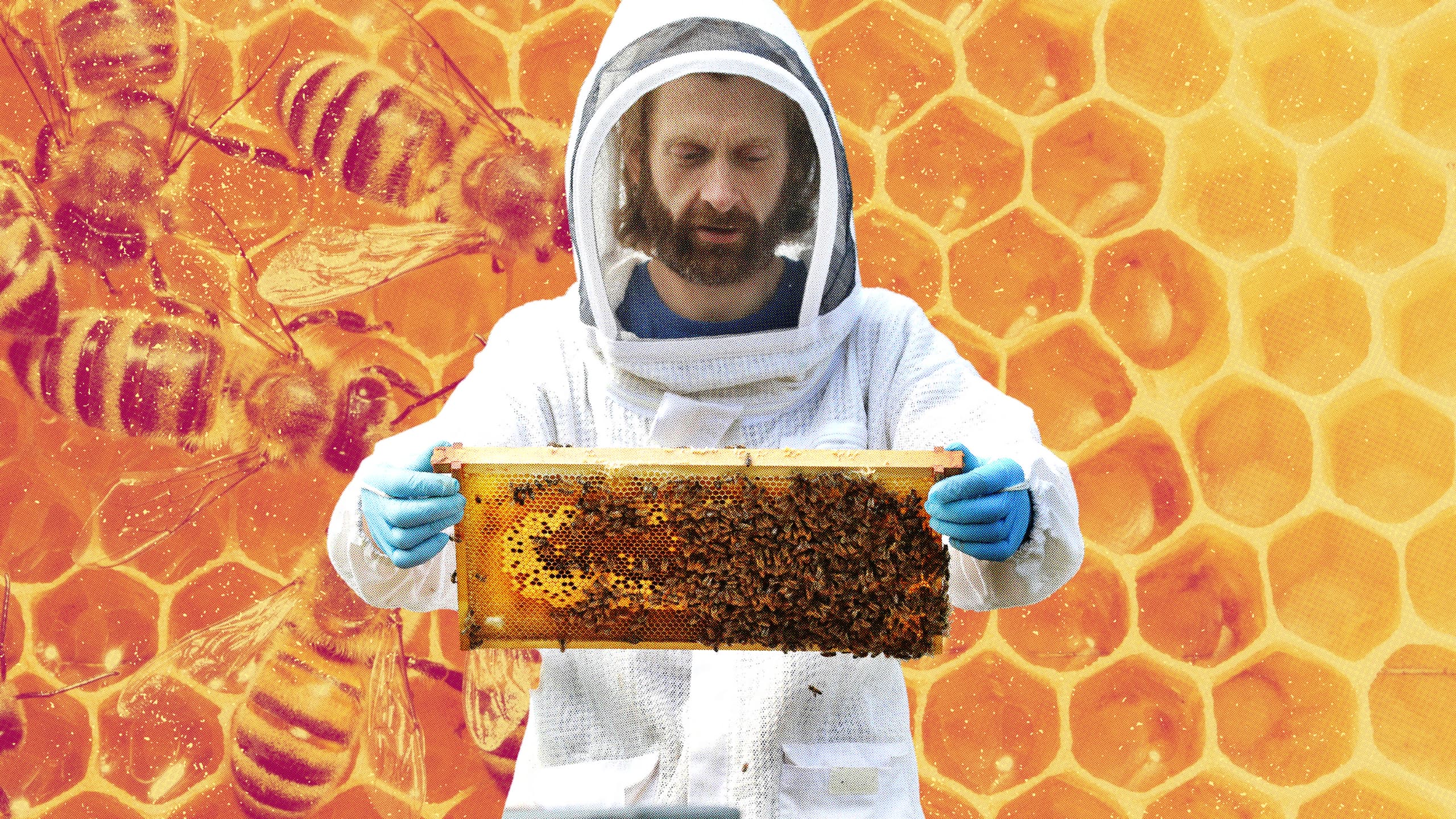 I think a good Tweet is showing others what you're doing — for me it's not about the hard selling but more about the journey.
Have you ever dreamed of giving it all up for a self-sufficient life surrounded by nature? What's a pipe dream for many is the reality for Olly. Having moved to the Irish countryside in 2012, Olly is now an award winning beekeeper who shares his produce and journey on Twitter. 
The Olly's Farm (@OllysFarm) Twitter account is a honey filled treat and a great example of how to share your business journey on Twitter. Read on for lots of tips for small business owners — relevant whether you're on a farm or a business in a city — and colourful Tweet inspiration. 
Tell us about your business and life as a bee farmer.
My name is Olly and I'm a bee farmer in the Dublin mountains, Ireland. I started keeping bees when I moved up to a smallholding in 2012 to make some honey for myself. Now I've over 180 beehives scattered across South Dublin and North Wicklow. 
My bees are producing pure Irish honey with the honey from each apiary tasting completely unique to that area. All the honey I sell is made by my bees, I don't buy honey from any other beekeeper.
A video of honey being extracted
As a farmer and business owner, how do you utilize Twitter?
I use Twitter to keep customers updated, for example when I drop a new batch of honey to a shop. I also use Twitter to show some of the things I get up to throughout my day, from being out at the beehives to Tweeting photos of the animals on the farm.
Compared to other platforms, why does Twitter work for you sharing your story and information about your honey products? 
Twitter is brilliant for sharing regular updates and as long as there's an image or video with the Tweet the text doesn't need to be long. With Twitter I can post more often, sometimes several Tweets a day.
Tweets and Creatives 
From your experience, what makes a good Tweet? Where do you find your inspiration?
I'm alway conscious of Tweeting too much, although my followers are always telling me I should be posting more. I think a good Tweet is showing others what you're doing — for me it's not about the hard selling but more about the journey. 

The Olly's Farm account started off as a smallholding and I used Twitter to show and document my journey as a smallholder. It was only after getting more involved in the bees and producing more honey that the account evolved into sharing more about the business side. 

I love showing what I'm upto on the farm and try to share a lot of stuff that others would find interesting too.
A video showing the bees and flowers on Olly's farm
Tell us about the kind of imagery/video that works best for you on Twitter? 
The best Tweets need an image or video, I have found that the Tweets without any creative content rarely get good engagement. 
Images and videos with me in it get the most reaction, but I'm a little camera shy and trying to get over that bit by bit. Also videos showing the process of getting the honey from the bees into jars do very well too.
A photo of Olly winning Gold and ''Best in Dublin'' for his heather honey product at the Blas na hEireann awards
A photo of freshly bottled honey 
Any tips for creating Tweets that get good engagement?
Sometimes the good Tweets are completely accidental, for example I once took a picture of the eggs I'd collected from the coop and didn't expect to get the engagement I got. I think in that Tweet the different colours of the eggs just looked beautiful. 
A photo of colourful eggs collected by Olly
Do you use any tools to help you measure performance and create imagery or video?
Mainly it's just the camera on my iPhone, sometimes I use the editor to resize a picture or shorten a video if it's too long. I'd love to learn more about editing as I'm probably not using a fraction of the functions available. I also use Twitter Analytics to see how my Tweets are doing.
Followers
Where is your following based?
Most of my following is based around Dublin and Ireland, with a mix of international followers that are mainly other beekeepers and smallholders.
You have over 3K followers which is pretty impressive, how did you grow your following? 
The growth has been all organic and took a long time to get to that size. I set up the account in 2014 so it's taken eight years to get to over 3K. 
I think it's important to have a following that's relevant to what you want to achieve. For me it's getting my brand out there and engaging with other like minded people such as fellow bee farmers and smallholders. 
Your engagement is great too, what do you put this down to?
If you're going to post something on social media you need to be prepared to engage with your audience. I see myself from the other side of the fence, if I went to the effort of commenting on someone's post and they didnt reply I don't think I'd be too inclined to comment again. So it's important to reply and engage with everyone, good or bad.
Any tips for someone else struggling to grow their audience? 
The best advice I can think of is to keep consistent with your Tweets and show the face behind the brand. Engage with your existing audience, interact with other similar accounts and eventually your Twitter account will grow.
Sharing the love
Any other small businesses on Twitter you'd like to give a shout out to?
There are loads I'd love to give a shout out too but the two that have been very supportive to me and other small food businesses are @thecupcakebloke and @cavistons.
As a frequent Tweeter, do you have any tips for others balancing running a business with posting on social media?
It's very important to interact with your audience, if they've taken the time to engage with you and comment on your posts it's extremely important that you respond in a timely manner. 
I do find it difficult to keep up with social media at times but I try and allocate some time every day for keeping things updated.
If you could give just one piece of advice to another local producer on Twitter, what would it be?
Show your audience more about the person behind the account, people love to see who that person behind a brand is.
If you're a small business on Twitter looking to grow, check out our Small Business Resources. Follow us on Twitter too (@TwitterBusiness), to keep up to date with product updates and content designed to help you.
Ready to connect at scale?