From @Bombas: Best tips for using Twitter for cause marketing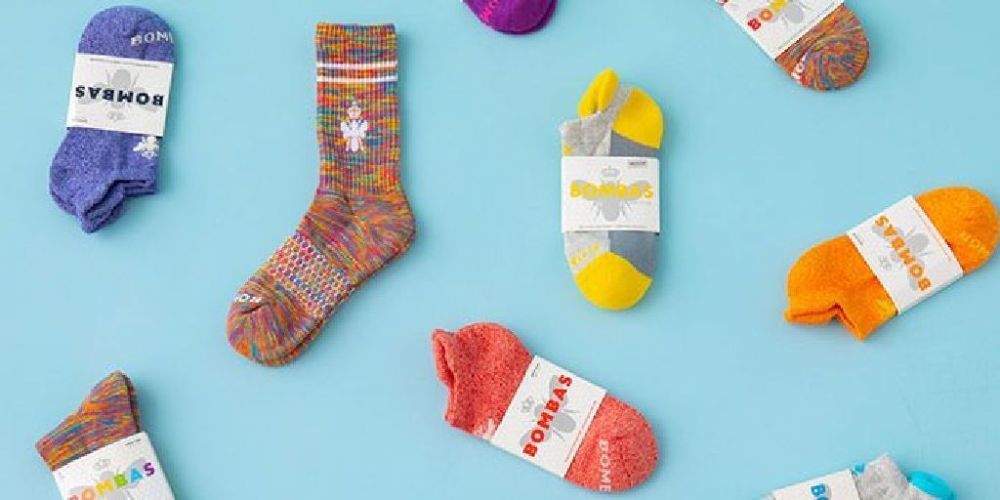 There's a right way (and a wrong way) for brands to highlight charitable work. And when it comes to cause marketing, striking a balance between brand representation and authenticity can be especially challenging.
The cause-based marketing campaigns that sock brand @Bombas are known for offer examples to brands looking to support underrepresented or under-celebrated groups in an authentic way.
Bombas joined our Character Count podcast to explain how they weaved authenticity with activism during their Pride Month campaign, which supported homeless LGBTQIA+ youth. Read on for best practices for effective cause marketing all year round.
Highlight the ongoing charity work your brand supports
Bombas regularly donates clothing to established community groups, not just when there's a national spotlight on the cause. Sharing this work often on Twitter connects the work back to Bombas' brand identity.
Bombas also highlights others doing volunteer work in local communities, and how that helps connect people together to do good.
When Bombas heard that LGBTQIA+ youth were over-indexing in the homeless community, they announced they'd give 40% of all donation socks directly to that defined group. "We focused Tweets around the uniqueness of both the socks and the community," says Jessica McGlory, the brand's former director of paid social media marketing.

Involve people within the group you plan to serve
The brand's Twitter messaging was influenced by the actual people the campaign helped. By highlighting charitable partners, brands can help amplify the legitimacy of their efforts and show their audience where their dollars are going.
The Bombas team also made sure to be inclusive within the company. This ensured that their messaging was relevant, authentic, and meaningful. They involved LGBTQIA+ people from the legal department, the customer happiness team, HR, analytics, and the C-suite to strategize and lend their perspective.
Promote the cause, not just the products
Bombas used a variety of message formats to put their donations at the front of their marketing efforts.
Cause-related copy appears throughout the customer's experience with the brand:
Throughout Promoted Ads and videos
On the brand's home page
Displayed as a live ticker
Throughout product pages
On external and internal product packaging
Through Hive updates (their email newsletter)
In gift packaging when customers purchase for others
Target and test
Bombas also used various Twitter Ads formats to optimize their messaging. They split tested and measured creative formats like static imagery and GIFs. This helped to serve different messages depending on the target audience.
"The focus was how to utilize a platform that's on the pulse of moments," says Jessica. "We targeted followers of handles that reach complementary audiences; people that really resonate with the mission around the LGBTQ+ community."
Whenever a brand aligns itself with a cause and moves to serve people, anything can happen. "We knew that Twitter was a great place to have people interact in the same environment where they're understanding and processing different information on issues that are key to them."

For more effective cause marketing strategies, listen in on the whole conversation on Character Count.
Listen to Character Count, the @TwitterBusiness podcast