Black Friday vs. Boxing Day: What to advertise and when?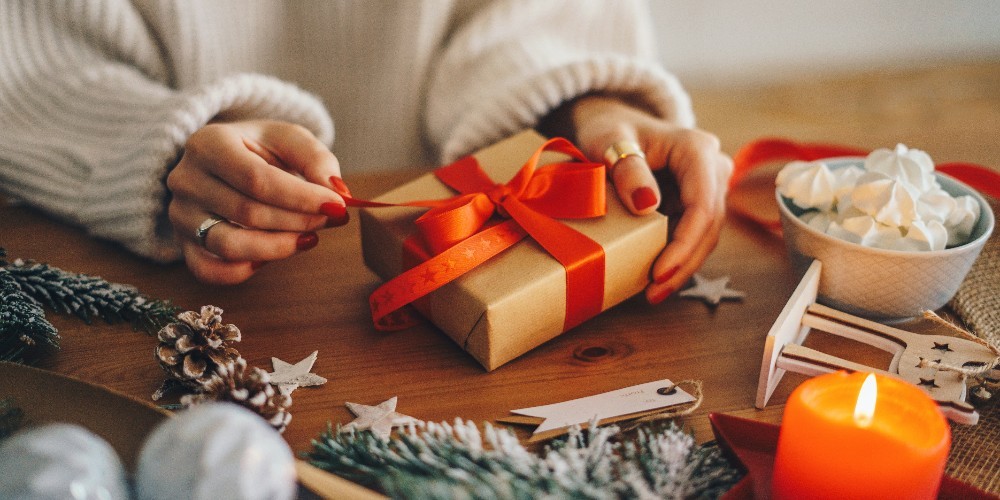 The final quarter of the year is a high sales season for UK retailers, starting with Black Friday on the last Friday of November – when brands offer big discounts on lots of items – and running through to Boxing Day sales on the 26th of December. 
While both days are key festive sales events, they each represent different priorities amongst shoppers. There are subtle differences in how people shop before and after Christmas, with Black Friday shoppers focused on discounts, gifts, and decor — and Boxing Day shoppers on treats for themselves and returning gifts.
In recent Twitter Insiders research, 66% of those in the UK said they are planning for a bigger festive season, or normal celebrations this year1, sending a message that Christmas is getting back to its best pre-Covid self and retail events like Black Friday and Boxing Day. 
In this blog we outline the differences between Black Friday and Boxing Day shoppers, and how you can optimise your Twitter campaigns to best reach both.
Black Friday vs. Boxing Day
Black Friday shopper preferences
According to research by Future plc, 41% of UK survey respondents say that Black Friday sales will be their main way of sourcing gifts for Christmas this year2. Black Friday shoppers are bargain hunters, often waiting to buy expensive gifts such as laptops, televisions, and smartphones until brands are selling them at discounted prices.
Electronics and tech company Acer (@AcerUK_Official) promote their laptop and monitor sales for Black Friday.
In addition to scouting the big-ticket items for loved ones, they're also looking for stocking fillers, homeware, and Christmas decorations.
Family-run Garden Centre, Jones Garden Centre, (@Jonesgardencent) offer 20% off their Christmas decorations for Black Friday.
Top tip: As lots of shoppers wait until Black Friday to buy presents for their family, friends, and co-workers, help them out by suggesting ideas with gift guides.
The non-profit organisation, Business and Arts NL (@BizArtsNL) encourage followers to shop local for Black Friday and provide a gift guide for present ideas.
Boxing Day shopper preferences
Boxing Day falls after Christmas, which gives shoppers an excuse to focus more on themselves. It's an opportunity to treat themselves to the gifts they didn't receive and spend any gifted Christmas money or gift cards. 

Their interests might also shift toward New Year resolutions. 43% of people in the UK are planning to get fitter and eat healthier in 2022, and half of this number will also focus on their mental health3. Help customers achieve these goals by Tweeting about health and wellbeing items, from beauty products to exercise equipment.
Beauty and haircare brand, My Haircare & Beauty, (@My_Haircare) tap into shoppers' New Year's plans with their Boxing Day sales.
Top tip: Your customers will be using hashtags like #BoxingDaySale to find out about the best sales, so make sure you include them in your Tweet's hashtags.
Sustainable and fair trade fashion retailer People Tree (@PeopleTree) uses the hashtag #BoxingDaySale to reach Boxing Day shoppers on Twitter.
Delivery and shipping needs for both shopping events
Black Friday consumers may be under more pressure with delivery times because they need to know if they'll receive their purchases in time for Christmas. Be clear about when orders will need to be placed to guarantee delivery before Christmas.
Handcrafted skincare brand Nok Apothecary (@NokApothecary) gives followers a cut-off date for orders to ensure Christmas delivery is met.
Boxing Day shoppers might not be as reliant on quick delivery turnaround times, but it's still a good idea to let them know estimated delivery times, or if they can expect any delays due to the time of year.
How to reach Black Friday and Boxing Day shoppers on Twitter
Show off your product packaging
For Black Friday shoppers, product packaging is likely to be more important as many will be purchasing gifts for Christmas, so they will want them to look appealing. 
If you offer gift-wrapping as a service, be sure to let your followers know as this can be a real selling point for time-strapped consumers.
Fragrance retailer Art De Parfum (@artdeparfum) tells followers about the complimentary gift-wrapping they provide with Black Friday purchases.
Communicate clear return and exchange policies
For Black Friday, articulate the length of your returns policy clearly. If consumers are buying for Christmas, they will want to be sure that unwanted gifts can be returned or exchanged.
For Boxing Day shoppers, make your return policies easily understood, as it's a key day for people to return or exchange unwanted Christmas presents they received. Make it easy for people by regularly Tweeting your policies. 
Offer gift bundles
Black Friday consumers are likely buying gifts, so consider cross-selling related items in product bundles or gift sets. 
Similarly, Boxing Day shoppers will be hunting for gift replacements or add-ons, such as batteries or chargers. This is a great opportunity to showcase any related accessories.
Incentivise shoppers
Black Friday and Boxing Day sales are a great time to incentivise shoppers to take action in exchange for a reward. For example, you can encourage newsletter sign-ups in return for early access to your sales, or extra money off products.
Lloyds Pharmacy (@LloydsPharmacy) offers followers an extra 10% off on their Black Friday sale in return for sign-ups to their newsletter.
Don't forget that your followers will be bombarded with promotions and offers at this time of year, and coupled with a hectic calendar, they're likely to be harder to reach. This means it's important to keep your Tweets concise, clear, and consistent. Read our blog about 6 ways to reach last-minute Christmas shoppers for more tips. 
For more ideas on how to connect with holiday shoppers on Twitter, check out our Twitter Christmas hub.
Ready to advertise on Twitter?