Twitter Black Friday advertising guide and examples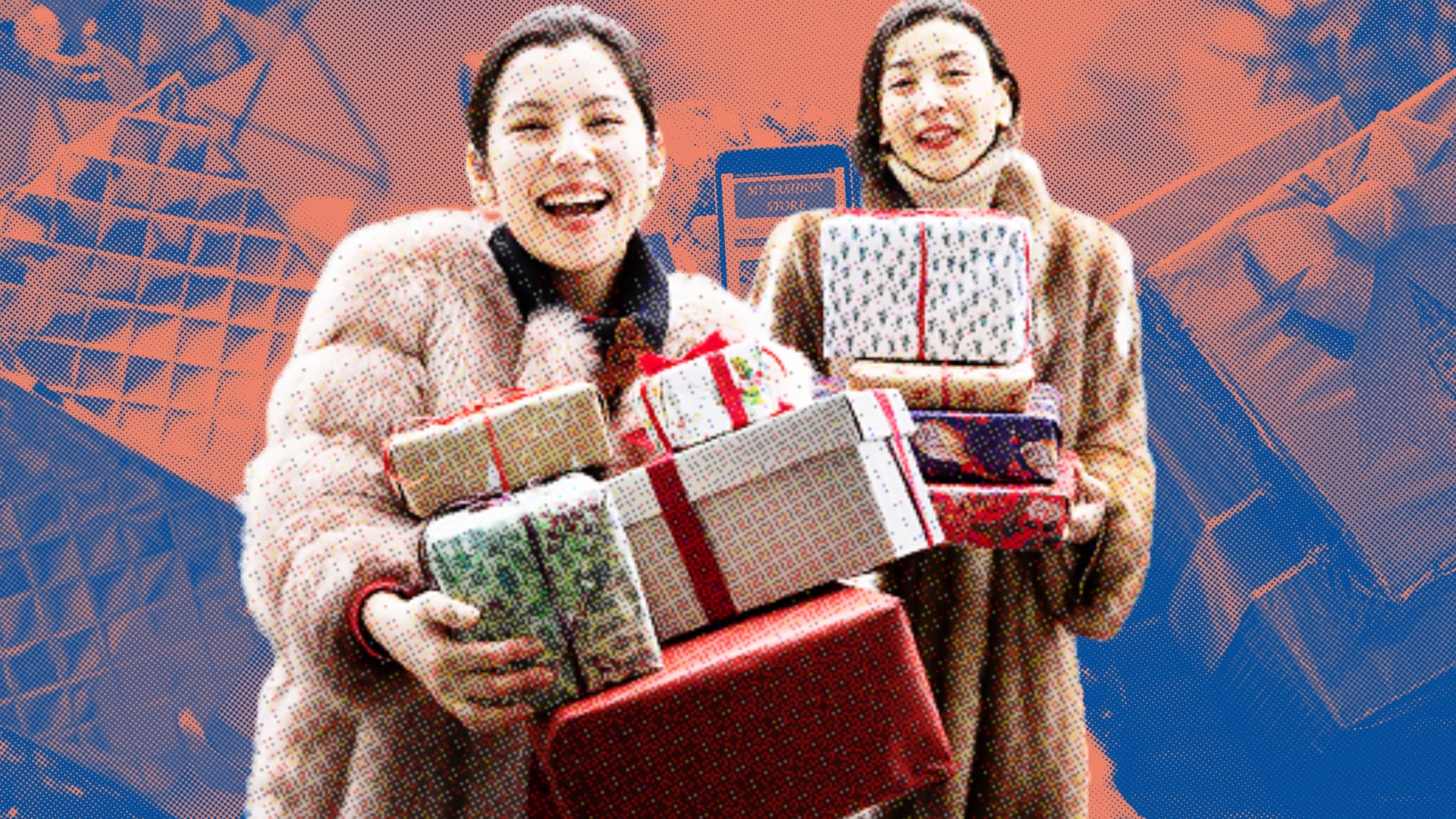 Black Friday is a huge shopping moment across the world, and people on Twitter are eager to learn about the best brand deals. 
Last year, conversations started early, with an 11% increase in Black Friday Tweets in May-June 2021 compared to the same time in 2020.1 The highest volume of shopping conversation then took place in November2 — the month Black Friday and Cyber Monday fall in. 
Let's dive in and see how your brand can join the conversation and drive results this shopping season.
Why Black Friday?
Last year in the US nearly 180 million Americans shopped during the five-day holiday shopping period from Thanksgiving Day through Cyber Monday, according to the annual survey by the National Retail Federation and Prosper Insights & Analytics.3 While in the UK, Black Friday shoppers spent over one-fifth more in 2021 compared to 2020.4
In total, it's likely the volume of shopping in the lead up to Black Friday and Cyber Monday was even more as sales tend to start earlier and earlier every year. In fact almost half of shoppers in the US took advantage of early holiday sales or promotions before Thanksgiving in 2021.5 While on Twitter there were 3 million Black Friday Tweets in the US alone.6
So how can your brand get in front of these people and encourage sales in an effective way?
Black Friday marketing strategies
Tease, reveal, reinforce 
Black Friday 2022 will be on November 25th. We recommend running your campaign for the month of November to catch early shoppers and stand out from the crowd. 
In fact our research shows launch campaigns (including a new offer or sale) that are scheduled to run for 3-6 weeks result in a +51% higher lift in top-of-mind awareness and +15% lift in brand awareness.7
Use a mix of organic Tweets and Twitter Ads to tease offers, entice shoppers with gift guides, festive gift sets, and suggestions. You can also use engaging formats like Twitter Polls to ask people what offers they actually want. 
Don't forget about late in the day shoppers too, it's innate that people don't want to miss out — connect with these people by Tweeting later in the day with reminders of when offers will end. Keep language simple too, for example use wording like 'while supplies last' and CTA's like 'shop now'. 
After Black Friday and Cyber Monday end, keep people engaged by Retweeting any customer hauls your brand is mentioned in, answer questions customers may have, and ask what customers bought over the weekend.

Use a mix of Twitter Ads products to drive purchase intent 
To encourage purchase intent and consideration our most recent research shows it's best to include a variety of two to five unique ad formats.8 This will help prevent ad fatigue, while keeping a focus on your messaging and Black Friday deals. 
It's also a good idea to include a mix of both video and image, with research showing that campaigns that featured a mix of both saw an average lift of 27% in purchase intent/consideration.9 You can also utilize multi-destination Carousel Ads to showcase multiple offers and products.
Finally, we also recommend adding engaging formats like Website Buttons to encourage engagement and click-through.
@Hyperice utilizes both a static image with a Website Button and a Video Ad to promote their Black Friday offers.
Go big with a Twitter Takeover in a selected country
Twitter Takeover is a premium product that puts your brand front and center for a full 24 hours in the country of your choice — you can even add custom Branded Likes. Takeover is great for high impact awareness and is also proven to drive action, take language app Cambly (@cambly) for example. 
For their 2021 campaign Cambly wanted to drive awareness of their brand and higher conversions to the Cambly App during their Black Friday sale. Over 24 hours, Cambly achieved more than 21 million impressions and saw a 70K+ increase in website traffic.
To learn more about Twitter Takeover visit our product page or get in touch with your account manager. If you don't already have an assigned account manager you can submit your interest on our contact page.
@cambly Black Friday Video Ad. Ad copy reads:
'So that the language does not play with you, subscribe to the strongest offers of the year
Black Friday | 60%
Subscribe via code: NowBF'
Use a specific promo code and Black Friday landing page
If you run a Black Friday campaign and don't properly track it, did it even happen? This holiday season make sure to set up conversion tracking and use the Twitter Pixel to best measure results. 
We also recommend setting up a specific Twitter promo code, this will help you easily see how many people on Twitter used your code – even if they don't click your ad. A specific Black Friday campaign landing page is also a good idea. A campaign landing page improves the overall user experience, and again aids accurate tracking.
@glossier promotes their Black Friday sale with an enticing offer, clear copy and specific Black Friday link. 
Sell direct on Twitter (US only) 
Please note: Twitter Shopping is currently only available to eligible US merchants.
Remove barriers to buy and help new customers discover your products by listing your products on Twitter Shops. 
Twitter Shops is a fully-immersive storefront where you can showcase your latest collection or up to 50 of your most-impactful products on Twitter. Learn more on our Twitter Shopping product page.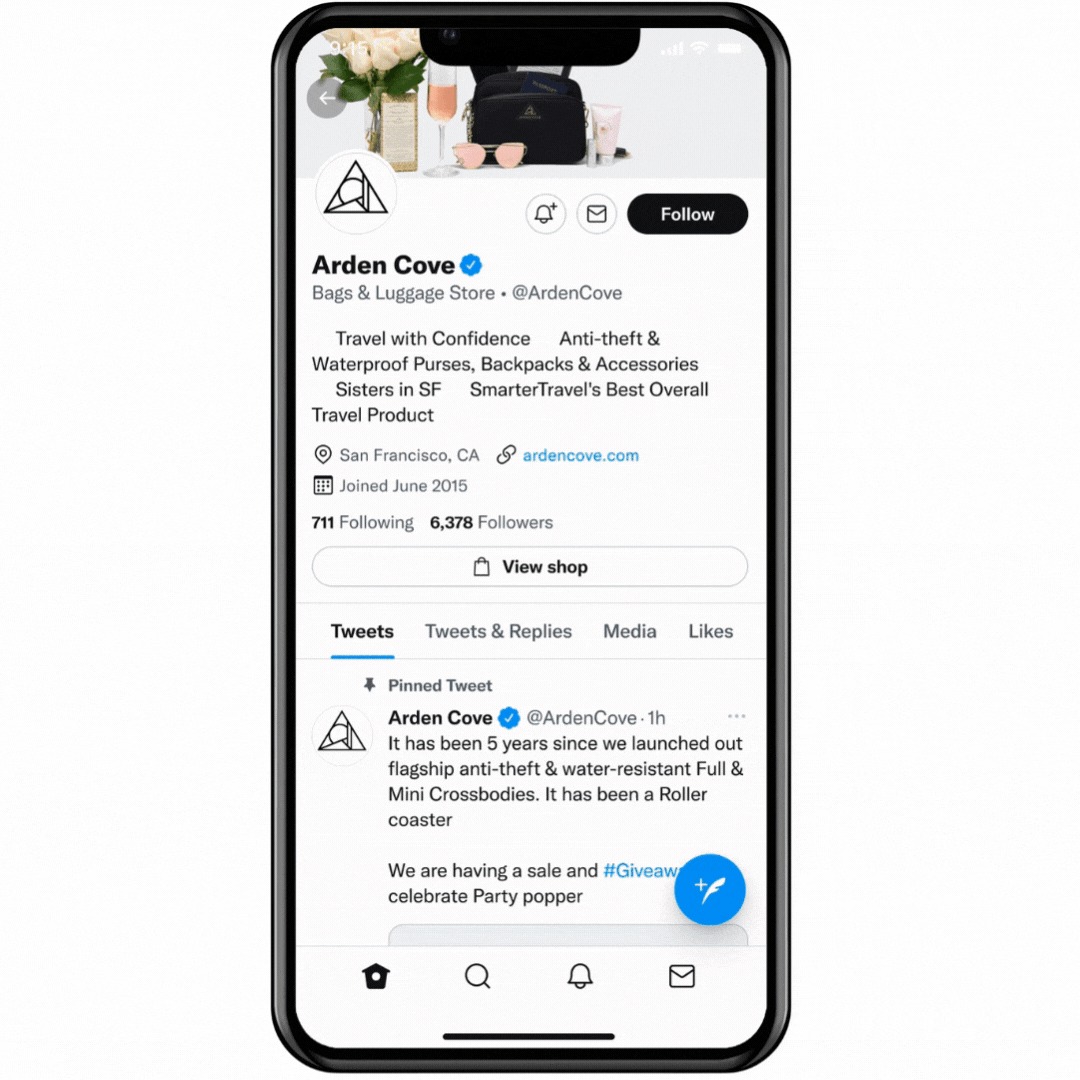 Categories people on Twitter plan to shop for

In a 2022 Twitter survey, we asked which categories people plan to purchase gifts from on Black Friday. The top categories were as follows:10
Electronics

Fashion and apparel

Toys

Gaming

Mobile tech

Gift cards

Health and beauty

Books 

Jewelry

Home and garden
Use this information to help you plan your offers and advertising creative. 
Ready to get started? Fill out this form to request support with your 2022 holiday campaign. 

Black Friday Tweet examples
Stuck for ideas? Get inspired by these brands' Black Friday Tweets. 
Support for small businesses
Traditionally an event for larger brands and businesses, Black Friday is often ignored or boycotted by small businesses. However, people want to support small businesses — especially after a trying year of increased costs and lingering COVID impacts. 
If your business can afford it, start a #shoplocal or small business Black Friday offer early. Alternatively, why not share your company ethos and information about your local products — people are keen to support so make sure to put yourself out there. 
Promote your message online (Quick Promote is a great, easy option) and in-store and don't forget about other events like Small Business Saturday in the UK and US. Check out our small business resources page which has lots more festive season resources tailored to you.
Whatever your business sells and no matter the size of your brand, Black Friday offers a huge opportunity to generate sales and connect with a range of new customers. 
If you'd like advice or are keen to run a large campaign please do get in touch. You can also find a bunch more resources over on our holiday hub.
Source: Twitter Internal Data (Semantic Core). Comparing Tweets from May 1st, 2021 - June 28nd, 

2021 to May 1st, 2022 - June 28nd, 2022. US Only.

Source - Twitter Internal Data. Keywords related to giving presents, donating, receiving gifts, and shopping. US Only. Time Frame: October 1st, 2020 - January 1st, 2022
https://nrf.com/media-center/press-releases/nearly-180-million-shop-over-thanksgiving-holiday-weekend
https://www.theguardian.com/business/2021/nov/26/uk-poised-for-record-black-friday-sales
https://nrf.com/media-center/press-releases/nearly-180-million-shop-over-thanksgiving-holiday-weekend
Source: Internal Twitter Data (8/1/21 - 1/4/22). Data retrieved May 2022. US only
Source: Nielsen Brand Effect (US/UK/JP/CA), Q3 2015 - Q3 2018 Launch campaigns, Duration 3-6 weeks n= 148 studies; Duration < 3 weeks n=78 studies; Percentages refer to % increases from the control to exposed group when comparing campaign durations uplifts
Source: Twitter Internal Analysis, US Nielsen Brand Effect Studies launched in 2019. N=128 studies, 2,262 Tweets, 123,163 respondents
Source: Twitter Internal Analysis, US Nielsen Brand Effect Studies launched in 2019. N=128 studies, 2,262 Tweets, 123,163 respondents Purchase Intent/Consideration | Media Best Practices
Source: Sparkler, Twitter Insiders US 2022 Holiday Insights | May 2022 Q12. Which of the following categories do you plan to purchase gifts for each shopping holiday? Please select all that apply for each. Base: Insiders (n=292), Non-Twitter Users (n=506)
Ready to start your Black Friday campaign?