Kickstart 2023 planning with the Birdseye Communities Report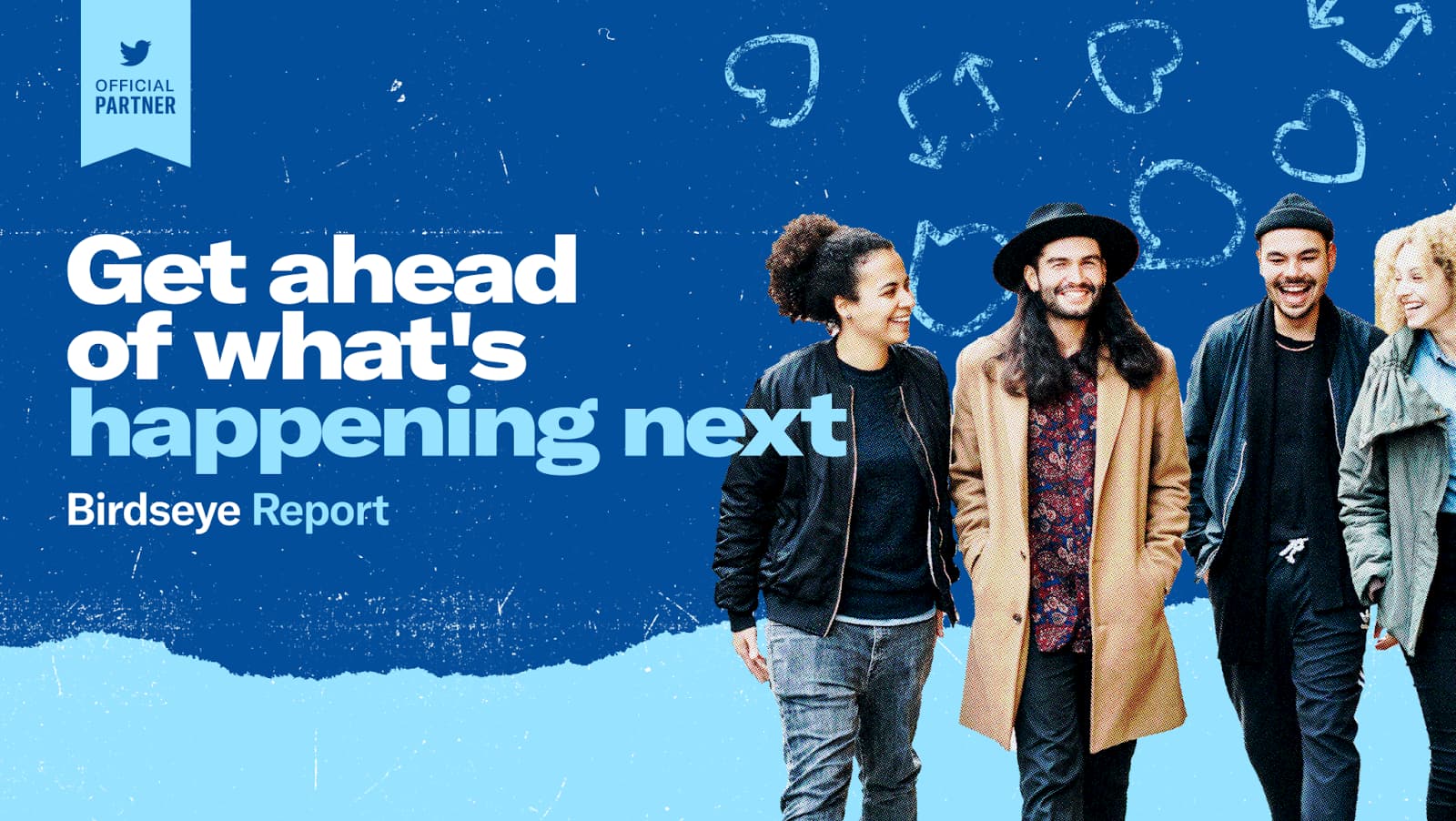 Surfacing growing communities on Twitter and actionable 2023 insights for brands, backed by Twitter data and powered by Official Partners.
The desire for human connection has remained despite digital shifts. After the past two years, individuals have leaned into Twitter to connect with those who have similar interests to them and find an online community. Twitter is the new coffee shop where individuals come to share their experiences, thoughts, and interests with the world. 

In our second edition of the Birdseye Report, seven Twitter Official Partners utilized their top-of-class solutions to analyze the budding conversation on Twitter within specific communities. With this analysis, each partner identified key trends and insights for businesses to connect authentically with these communities and build impactful social strategies. 
Wondering how to reach a new audience? Incorporate insights from the recent Birdseye Communities Report into your 2023 strategy to ensure that your brand is an integral part of the public conversation happening on Twitter. 
Delve into the emerging trends amongst growing communities on Twitter

The Birdseye Communities Report offers actionable insights centered around seven key communities on Twitter that are continuing to grow and evolve:
With communities continuing to grow and evolve, utilizing in-depth insights and trends to anticipate the needs of your audience allows you to set your business up for success in the future. 
Access the Birdseye Communities Report and delve into the community deep dives from our Official Partners today. 
About the Twitter Official Partner Program
Official Partners are world-class companies with unparalleled access across Twitter. Our partners ensure exceptional experiences for businesses and expand what's possible on and off Twitter. 
In order to earn and maintain the Twitter Official Partner badge and to ensure high-quality experiences for businesses, all our partners are vetted for excellence and must consistently meet our high performance standards.
Interested in learning more?