4 Twitter back to school marketing tips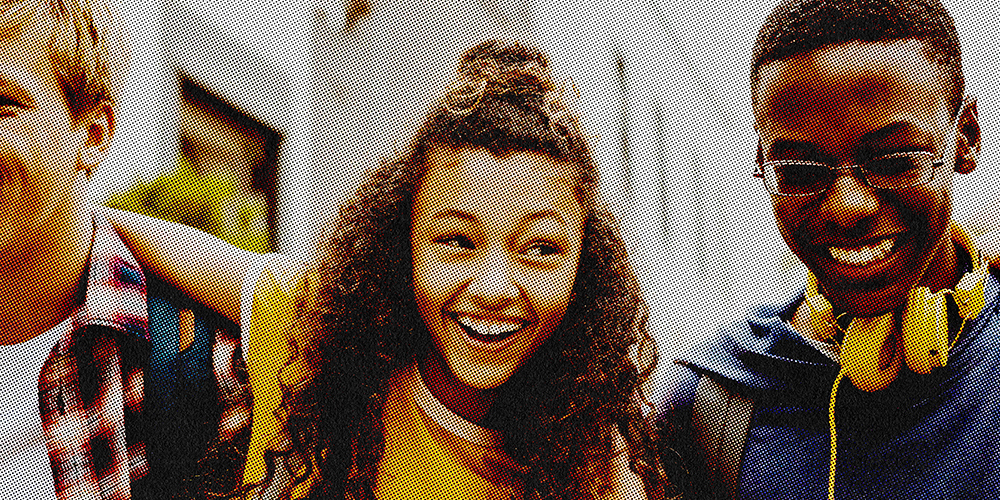 It's back to school time of year again and parents on Twitter are ready to invest in products they trust for their children.1 They're also actively sharing and looking for advice, making back to school time a great opportunity to connect on Twitter.
Typical products and industries that do well at this time of year include supermarkets, department stores, digital products like laptops, books and office supplies, and children's clothes and shoes. Hygiene and safety are also key concerns this year, opening up opportunities for a wider range of brands.
Unsure what to do for your #backtoschool marketing campaign? Or whether your business should even run a #backtoschool campaign? Below we've listed four ways to help you connect with parents and students in a meaningful way this season.
Be a source of helpful information
Twitter is a place where parents share and seek advice. For example, they're looking for nutritious school lunch ideas, tech guides to help students pick a laptop or budget, and shopping tips for parents. Think about how your business can be a part of this and make going back to school easier. 
If you don't have the knowledge in-house, partnering with a reputable expert or influencer can also be a great option.
@Frankarella Tweets some helpful back to school shopping tips.
Did you know? People on Twitter are +24% times more likely to tell their friends and family about new products vs the general online UK population.2
Shout about promotions and deals
Back to school shopping can be expensive. To connect with parents and students, consider running a campaign with a timely promotion. Examples include 2-for-1 deals, discounted offerings, or contests. Whatever you choose, make sure you use relevant copy that reflects how your offer will make their back to school journey better.
@Kohls shares their back to school offer.
Top tip: Want to reach more people with your limited-time sale? Expand your audience and drive brand awareness by running a reach campaign on Twitter.
Make it easy
With the added stress of fluctuating COVID-19 restrictions, returning to school or college this year is likely to be a bit more stressful. Focus on making things easier for parents and students by Tweeting relevant information that answers potential questions or concerns. For example, this could be around safety, availability, and nutrition info.
If you want to share more information, use a Twitter thread, Carousel Ad, or video to get your message across and respond to any @mentions your brand receives.
@WhiteRoseMaths uses Twitter to share free resources for kids.
Top tip: Link to a specific campaign landing page or particular product page that you know resonates with your target audience, and use clear CTAs. For example, 'buy now', 'shop now', or 'find out more'.
Think beyond textbooks and school clothes
Back to school is an opportunity to reach parents, but it doesn't have to be all about textbooks and new clothes. For example, if you're a florist, you could consider running a campaign to send flowers to stressed out parents. Or if you're a coffee shop you could run a back to school promotion for teachers.  
Think about who your Twitter followers are, what resonates with them, and use that information to create a topical campaign that resonates. If you're unsure of any of this, use your Twitter Analytics for insights.
@Kleenex connects with the back to school conversation by donating to classrooms in need.
Parents and students alike are looking for advice to make #backtoschool a little bit easier. They act quick too with parents on Twitter 14% times more likely to say they make decisions quickly vs the general online UK population.3

Think about how your brand or business can help and work this into your marketing plans to create a strategy that's right for you and your customers.
Need help planning your back to school marketing campaign? Connect with our team of Twitter Ads specialists today. 
Addittional reading:
1 Source: GWI, UK only, Waves Q4 2020 - Q1 2021 Twitter MAU, Parents of young children (Age of of children 0-5 = Yes)  Q:Which of the following do you feel describes you? "I tend to buy brands I have seen advertised" "I tend to buy the premium version of products"
2 Source: GWI, UK only, Waves Q4 2020 - Q1 2021 Twitter MAU, Parents of young children (Age of of children 0-5 = Yes) Q:Which of the following do you feel describes you? "I follow the latest technology trends and news" "I like to be the first to try new things" "I tell my friends and family about new products"
3 Source: GWI, UK only, Waves Q4 2020 - Q1 2021 Twitter MAU, Parents of young children (Age of of children 0-5 = Yes) Q:Which of the following do you feel describes you? "I take risks" "I make decisions quickly"