Guide to back to school marketing on Twitter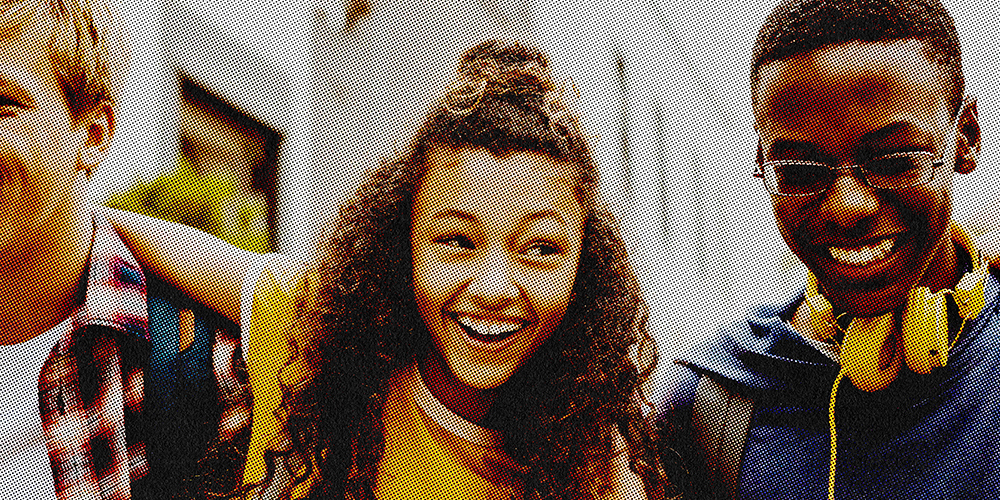 The back to school conversation lives on Twitter, with ​​2.1M+ back to school Tweets in 2021 in the US alone.1
If you provide a service or products relevant to back to school, now is the time to connect and drive sales. Some typical products and industries that do well at this time of year include supermarkets, department stores, tech products like laptops and tablets, books and office supplies, and children's clothes and shoes.
Unsure what to do for your #BackToSchool marketing campaign? Or whether your business should even run a back to school campaign? We've got you covered in our back to school guide to advertising on Twitter.
Know your target audience
Before you start Tweeting, take time to really consider your target audience. 
Are students the right demographic, or are you talking to the parents? What age groups do their children fall into? What are their main challenges? How can you make life easier and the back to school process more streamlined for them? What's their preferred content format? 
To help organize your Tweets and brainstorm ideas download the Twitter Planner.
Top tip: The back to school conversation begins to climb in July and peaks towards the second half of August with Gen Z leading the conversation.2 
What to Tweet about during back to school season
Now let's dive into what to Tweet.
Be a source of helpful information
Twitter is a place where parents share and seek advice. For example, nutritious school lunch ideas, first day anxiety advice, tech guides to help students pick a laptop or budget, and shopping tips for parents. 
Think about how your business can be a part of this conversation.  If you don't have the knowledge in-house, partnering with a reputable expert or influencer can also be a great option.
@Frankarella Tweets some helpful back to school shopping tips
Top tip: Use hashtags like #BackToSchool and #FirstDayOfSchool to reach more people. 
Tweet often about promotions and deals
Back to school shopping can be expensive  — especially with rising costs around the world. To connect with parents and students, consider running a campaign with a timely promotion. 
Examples include 2-for-1 deals, discounted offerings, or contests. Whatever you choose, make sure you use copy and imagery or video that reflects how your offer will make their back to school journey better. Got a range of offers running at once? Showcase multiple products using Carousel Ads. 
@Walmart uses a Carousel Ad to promote their back to school essentials 
@SamsungMobile uses an animated video to share their back to school deals
Top tip: Want to reach more people with your limited-time sale? Expand your audience and drive brand awareness by running a reach campaign on Twitter.
Offer solutions and make life easier
With the added stress of rising costs and safety concerns, returning to school or college this year is likely to be a bit more stressful. 
Focus on making things easier for parents and students by Tweeting relevant information that answers potential questions or concerns. For example, this could be around safety, availability, finance tips, and nutrition info.
If you want to share more information, run a Twitter Space, use a Twitter thread, Carousel Ads, or video and respond to any @mentions your brand receives.
@LeanlabEd Tweets about a Twitter Space discussing school supports
@WhiteRoseMaths uses Twitter to share free resources for kids
Top tip: Link to a specific campaign landing page or particular product page that you know resonates with your target audience. Make sure to use clear CTAs too. For example, 'buy now', 'shop now', or 'find out more'.
Think beyond textbooks and school clothes
Back to school is an opportunity to reach parents, but it doesn't have to be all about textbooks and new clothes. For example, if you're a florist, you could consider running a campaign to send flowers to stressed out parents. Or if you're a coffee shop you could run a back to school promotion for teachers.  
Think about who your Twitter followers are, what resonates with them, and use that information to create a topical campaign that resonates. If you're unsure of any of this, use your Twitter Analytics for insights.
@Kleenex connects with the back to school conversation by donating to classrooms in need
Reach more people with a Twitter Ads campaign
1 in 4 people who are active monthly on Twitter are a parent or guardian of child(ren) under 16 in school full-time. To reach these parents this back to school season why not consider running a Twitter Ads campaign.
Products like Twitter Takeover and Amplify can increase awareness and drive results. Take inspiration from AITSL who ran a successful campaign aimed at school goers for World Teacher's Day, or print company Print.sa who saw a 400% increase in sales.
Back to school should be an exciting time, use these tips to help parents, teachers and children ease the stress — while boosting awareness and driving results for your business.
Interested in running a large back to school campaign? Get in touch to connect with our team of Twitter Ads specialists. You can also download the Twitter Connect Playbook to learn more about connecting with topical moments on Twitter.
Additional reading:
1Source: Twitter Internal Data (Semantic Core). Tweets from Jan. 1, 2021 - Dec. 31, 2021. US.
2Source: Twitter Internal Data (Semantic Core). Tweets from Jan. 1, 2021 - Dec. 31, 2021. US. Age and Gender based on statistical modeling (2021).
Need help with your campaign?