Before you hire a video production team, answer these important questions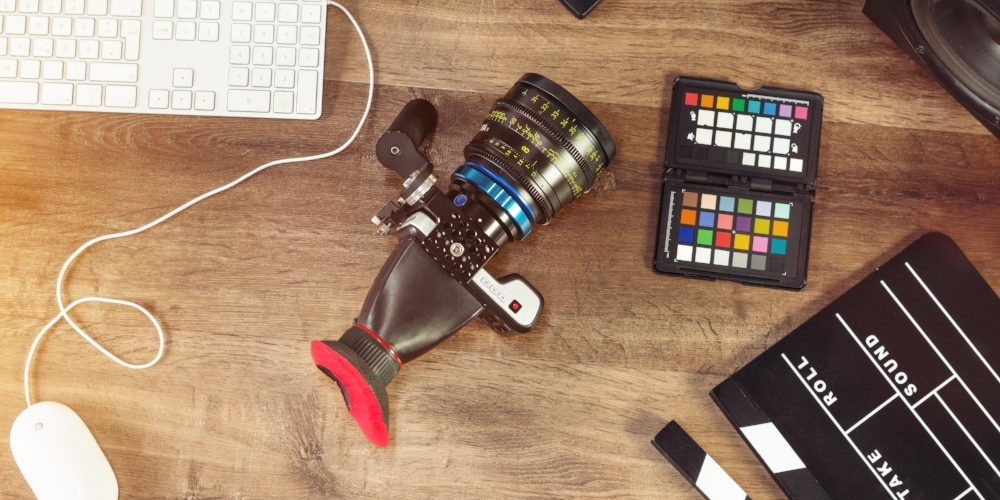 Video is a central piece of what's happening on Twitter. Read on to learn what questions to ask before hiring a production team or check out our latest research on Twitter Video.


Incorporating video content into your overall marketing strategy is one of the most powerful actions you can take for your company. However, it's easy to get caught up in the whirlwind of how to begin the process of producing a video.
There are many questions to discuss with your team first that will help with overall expectation and experience. From high-level strategy issues like messaging and branding to more tactical details like timely logistics and important visual components.
Whether you're trying to raise funds, attract the right customers, recruit new talent or educate consumers, here are a few things, in order of importance, you should know before you hire a video production company.
Who is your audience?
One of the first questions to discuss and decide is, who is the main audience is for your video? Answering this question first will help in the analysis of other considerations. If you're producing a video targeting expecting mothers, that information helps to set the tone for messaging, visuals, and music selection. But a B2B audience would be totally different. If you're producing a video targeting mechanical engineers looking for tools and gadgets, the creative direction of the video will purposely take a 180-degree turn. Know who you want to be watching your video and make that your starting point.
How do you want people to feel?
This is a biggie. When that specific audience is watching your video on your website, through an email campaign, or at an event, what do you want their action to be after the video fades to black? Whether you want someone digging into their pockets for a tissue and checkbook or feeling motivated to click the "buy now" button, that overriding feeling you want to create needs to be reflected in the messaging, the visuals, and the overall tone.
What are the key messages you want to communicate?
Behind every good video is a strategy. Showing up one day with a camera in one hand and microphone in the other probably won't set you up to produce an amazing video. After establishing that overall goal of the video, identify the key messages you want to communicate that will help viewers inch closer to that goal. Our human brains can only process so many items of information at one time. With that in mind, hone in on those messages and make sure they're clear, concise, and conducive to educating, inspiring, or influencing your audience.
When and what specific visuals should be captured?
Though identifying shots and visuals to capture comes a bit later in the pre-production process, it's important to consider any specific events, scenarios, or people that would need to be scheduled during the video shoot. For instance, if your manufacturing facility is busiest right before the holidays, it may be wise to schedule the video shoot during that time to show the breadth of your work. Likewise, if you're producing a video that has a hard deadline, make sure to plan more time than you think is needed. Remember, producing a video often comes with more planning, logistics, time budgeting, and reviewing than anticipated.
What is your budget?
Yes, producing a video can be expensive. However, not all video is created equal. The important thing to remember is time, people, and production gear tend to drive production costs. If you want to produce that underwater, high-flying, five different locations video, it can be done, just be prepared to spend more. Likewise, maybe a few, shorter, high-level videos on your landing pages are the perfect use of video for you. Lowering use of those resources helps to keep costs down.
What is your distribution strategy?
By this point, you're probably starting to see a vision for how your video will come together. Don't stop at the production phase, but think ahead to how you plan to distribute the video. When a video is produced specifically for an event, you have a captured and interested audience. When a video is produced specifically for social media, your goal is to capture and pique interest in your audience. Take full advantage of the video and use it for both platforms, but make sure you're ready to think through the strategy of how they'll be produced and edited differently. Try producing and publishing a shorter, high-energy "teaser" of the full video on social media to link to the full video on your website.
How will you know if the video is a success?
As with so many of our marketing efforts, we need ROI and analytics to help defend and enforce the tools we're using to drive business and awareness. Get your whole team to think through what it would take to make the video a success. Maybe it's leads generated, views on YouTube or dollars donated. Or all of the above! Not only does clarification on this help your video production team aim to meet that same goal, it also gets buy-in from your internal team when it works. Plus, it makes you look good.
By taking these steps before hiring a team, you're sure to save time, decrease confusion, and create a video you and your team can be proud of. Consult your video production team to help think through these strategies, come up with key takeaways, and set plans to produce your video.


 Additional reading:
This article was written by Kari Jo Faulhaber from The StoryTeller Media Blog and was legally licensed through the NewsCred publisher network.The views expressed in this article do not necessarily reflect those of Twitter or its affiliates.
Ready to advertise on Twitter?