Q&A: See how this agency took their in-person events online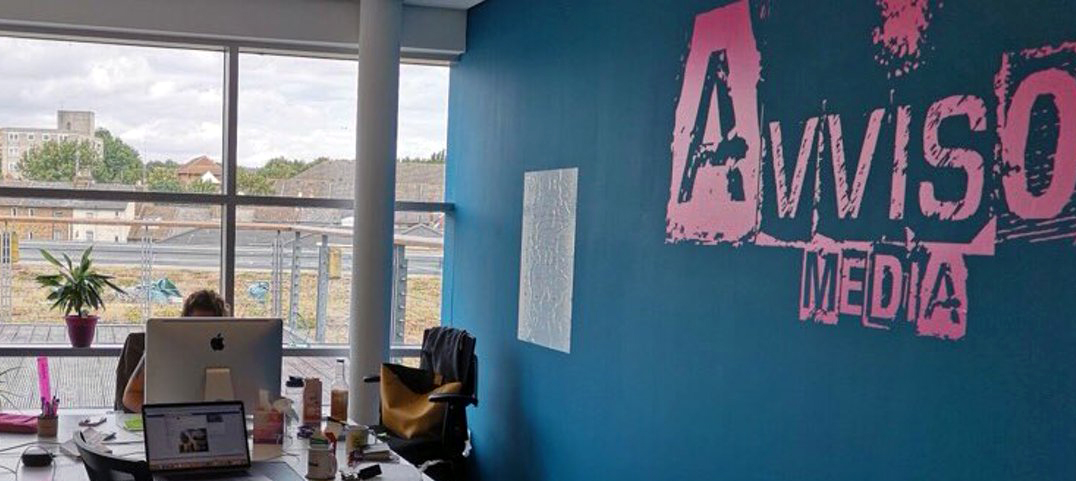 Digital marketing agencies already know how to create engaging online experiences. But none of us would've expected just how online COVID restrictions would require us to be in 2020. For this interview, Co-founder Lucy Hall, walked us through how her agency hosted a conference in 2020.
Tell us a bit about yourself
Hi, I'm Lucy! I am a community builder, leader, and a strong advocate for educating and equipping people with digital skills. I am also the founder of Avviso Media, a digital marketing agency, as well as online community Digital Women and social media marketing event and brand SocialDay.
Tell us about @Avviso_Media
Avviso Media is an agency and media publisher that specialises in events, content marketing, and social media. We work with a range of sectors, including finance, sporting events, and media, to deliver amazing digital marketing and events solutions. 
This year has been strange to say the least. How has Avviso adapted to continue to service your clients?
It's been a challenging year for media and events companies, as events have had to be rescheduled, cancelled, or radically adapted. One of our main challenges has been to pivot offline events to online events without losing revenue, while also continuing to capture the experience and atmosphere of offline events on digital platforms. We are constantly looking to stay one step ahead by revolutionising the way that online events are delivered. Twitter has really helped us to bring our events' communities together, particularly through event hashtags, which provide a perfect space for event attendees to share their experiences and learning with their own communities. 
How does Twitter fit into your client pitches?
When we establish that Twitter is where a client's business should be, we encourage them to use it as a way to research current trends, join conversations, as well as to build deeper relationships with their customers. 
What's something you've worked on this year that you're proud of? How did you go about it and what did you learn?
This year, we took our own event SocialDay, a social media marketing festival, online for the first time. We're really proud of how we've been able to connect our community through the use of the event hashtag (#SocialDay20), how we have used it to monitor the sentiment and feedback from event attendees (Twitter is brilliant for that), and the quantity and quality of user-generated content that was created.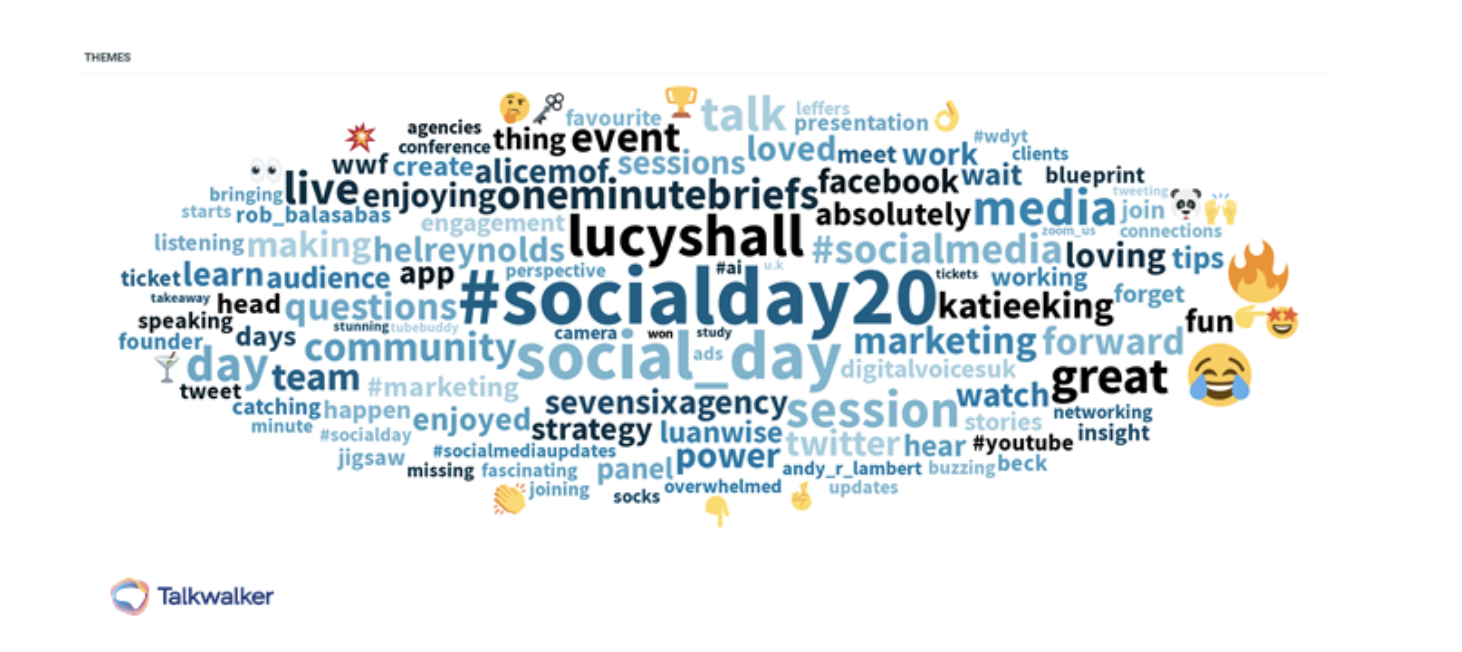 Twitter has always been part of our live event strategy too: we use it to promote our sessions and connect with speakers. During online events, this strategy remained the same, as there are few platforms that can generate such a buzz around an event's content whilst simultaneously bringing its community together. This year, we sent out physical festival packs to our SocialDay attendees, encouraging plenty of user-generated content. We also used Twitter post-event, when we encouraged attendees to share their learning and highlights, prolonging the buzz and keeping up engagement levels.
It's been an eye-opening experience, and something which we will continue to incorporate in our event strategy when things return to the 'new normal'!
Can you show us some example Tweets?
What advice, guidance and recommendations are you giving to your clients for Q4?
Have a goal/goals in mind when using Twitter and think about what you hope to achieve when creating and planning your content.

Create a customer persona so that you know who you are talking to. 

Plan your content in advance so that you can look out for special dates and be prepared to create content around them; it's always likely there will be a conversation about these happening on Twitter! 

Download the Twitter Business calendar and use the special hashtags and events if they align with your business.

Encourage conversation and engagement by running polls and asking your community questions.

Follow topics that you are interested in to help curate your own feed.

Be prepared to be agile when a crisis happens (such as a pandemic!), to put a hold on your planned content, maintain your relevance and sensitivity, and adapt to new circumstances.

Spend a little time each day checking for notifications and speaking to your community directly - don't ignore replies or likes and always try to acknowledge your followers to show that you care. 

Measure your activity by looking at your analytics to see what content is working, as well as what content isn't. Doing this regularly usually helps to answer common questions such as: how often should I post? How much content do I need and on what days and times should I post it? And what content are my followers most interested in? Since every business' analytics are so different and personal to them, they will help you to really understand the next steps to take.
What about this year will be different?
This year is different because we are in uncertain times, but I still think that having a clear marketing goal is really important. Putting together a content plan is always a good idea, it's just important to stay agile as a business and keep an open mind to the changes presented by the rapidly evolving landscape of digital marketing and events. 
Any final tips as we head into Q4 for small business brands on Twitter?
Make sure that you're prepared for whatever the year throws at you. Keep a close eye on trends to pull into your campaigns in the next year and start forging relationships with people, both influencers and other brands, who you want to work with in the next quarter. And whatever plan you prepare, make sure that you're able to be agile and adaptable in the face of inevitable change.
Looking for more planning resources and inspiration? Visit our Agency resources page.
Ready to advertise on Twitter?